James Beard Award semifinalist and owner of 1900 Barker, Taylor Petrehn plans to open an upscale doughnut shop in Lawrence in January 2020. The shop will be located at the corner of 19th and Louisiana Streets where the College Corner Laundromat used to reside.
Petrehn said he is excited to share his new business, Taylor's Donuts, with the community.
"They'll just be the most delicious things you can imagine," Petrehn said.
The doughnut shop will feature about a dozen kinds of doughnuts, about seven of which will be classic flavors, and the remaining five will be a rotating variety of over-the-top flavors, Petrehn said. Most of the doughnuts will have a sourdough, brioche-style base. Some will feature a cake base, he said.
Taylor's Donuts will also serve batch-brewed coffee and have a menu of draft lattes to complement the doughnuts, Petrehn said. However, there will be no formal espresso bar like the one found at 1900 Barker.
By opening the new business, Petrehn said he wants to hire a more inclusive workforce. Taylor's Donuts looks to hire adults with disabilities, he said.
His wife, Kailey Petrehn, who works with people with speech disabilities, including adults with Down syndrome and autism, will be the inclusivity director at Taylor's Donuts, Taylor said. He said Kailey plans to use her knowledge as a speech pathologist to help teach the complicated baking systems to new employees. 
"Our goal is to show that with just a little extra effort on the retailer's side that it's possible for them to have a well-paying, sustainable job," Taylor said.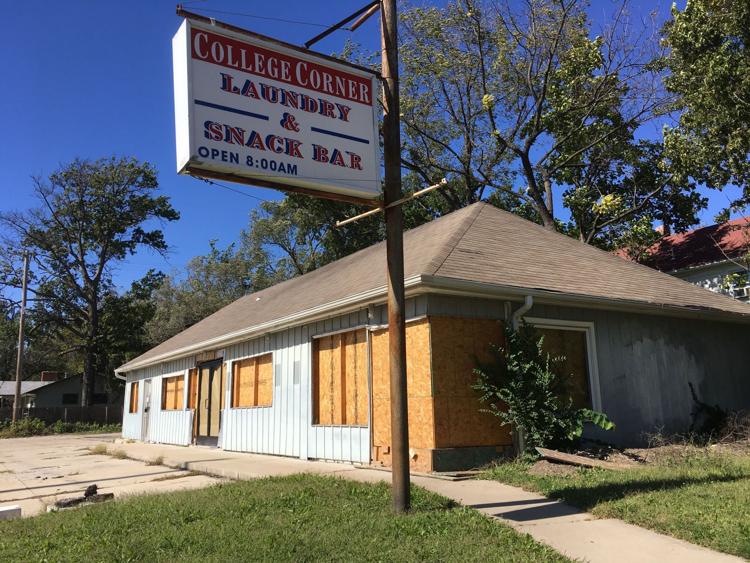 Taylor's Donuts has also been working with the University of Kansas to develop training materials for potential employees, Taylor said. One potential employee is currently attending KU courses that are helping prepare her for her transition to Taylor's Donuts, he said.
Taylor's Donuts will include a much larger kitchen than 1900 Barker, Taylor said. In order to maximize production, some of the pastries sold at 1900 Barker will be baked at Taylor's Donuts, he said.
"When Taylor told me that the kitchen over there was like the size of this place [1900 Barker], I flipped," said pastry chef Madeleine Ostermann. "I was so excited."
In the past four years, 1900 Barker has received accolades from the prestigious James Beard Awards for its baked goods, as well as support and admiration from the Lawrence community.
According to a report of national doughnut industry trends released by Market Watch, the doughnut industry is trending upward with growth prospects in upcoming years.
Taylor said he expects KU students to be a large part of Taylor's Donuts' customer base. Since the shop will be located across the street from Lawrence High School, he said he foresees high school students being a part of the customer base as well. Taylor said he also expects to see adults grabbing their morning doughnut and coffee on their way to work.
"I think it's going to be a weird place," Taylor said. "I think that might be the beauty of it, too."