With campus closed, Campus Couture has come to an end for this semester. To celebrate the diverse fashion styles of those featured on Campus Couture throughout the school year, here is a look back on the top five looks found on campus, in no particular order. 
Ethan Haskins's '90s look 
Sophomore Ethan Haskins shows off his '90s classics inspired look at the start of the spring semester with eye-catching red pants, bold leopard print and a stunning black faux fur coat.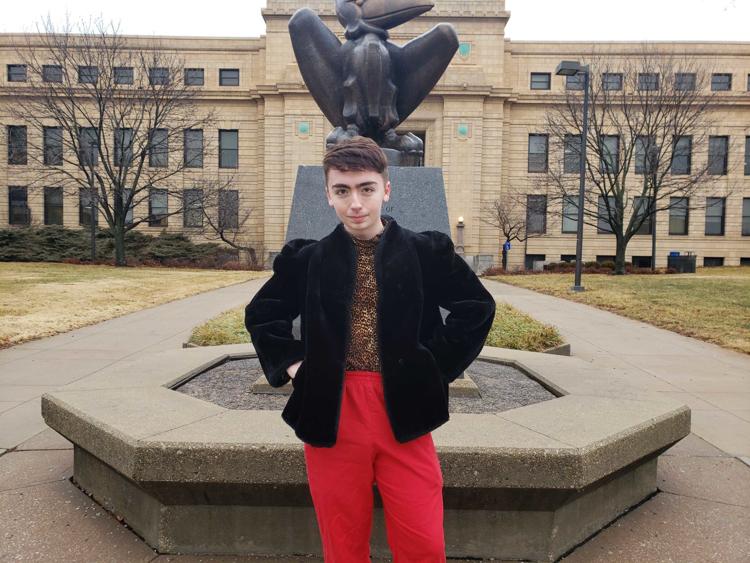 Alicia Getty's New York-inspired fashion  
Freshman Alicia Getty dresses up to feel focused and professional with her New York inspired tweed skirt and blazer set.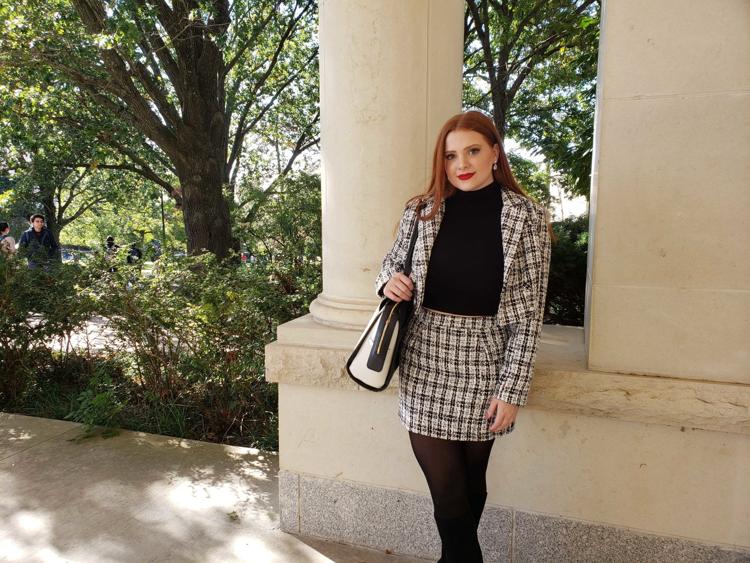 Jarron Lewis's homemade look
Sophomore Jarron Lewis wears his homemade jeans and chokers to express himself and to break away from traditional gender roles.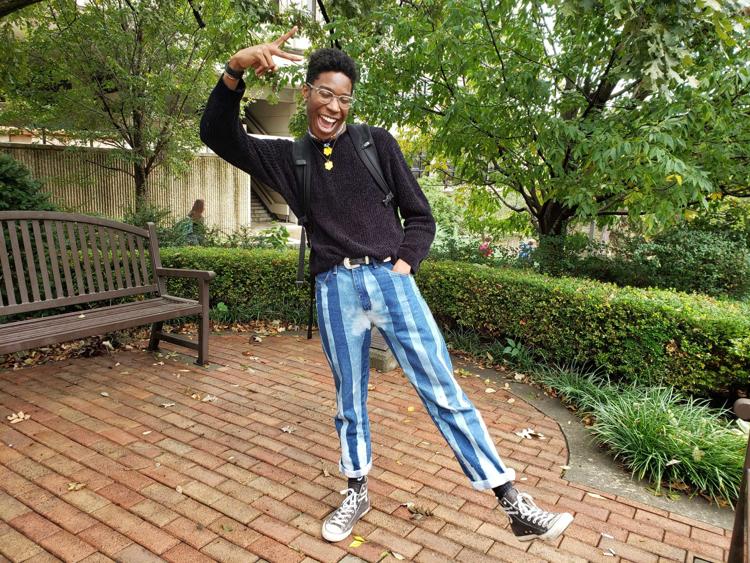 Rin Scholtens's jumpsuit
Graduate student and art instructor Rin Scholtens rocks a striped floral jumpsuit that matches their hair, heeled boots and a multitude of accessories to feel motivated to take on the day.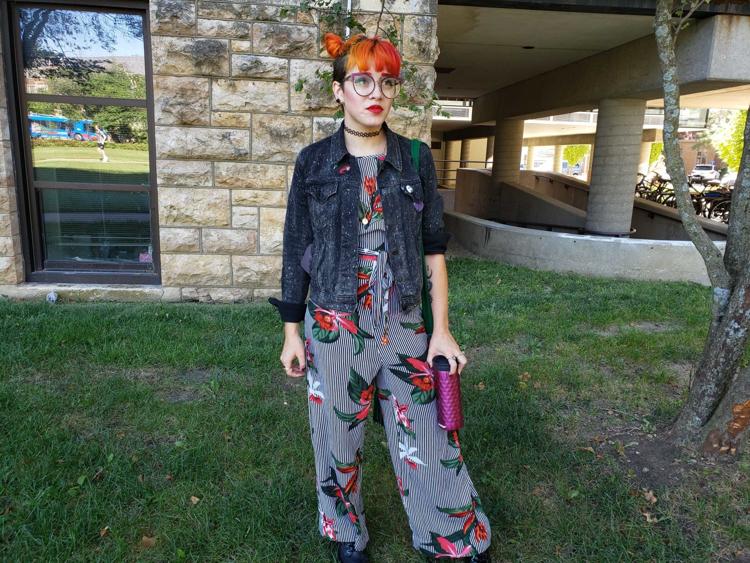 Nathan Pickerell's vintage outfit
Freshman Nathan Pickerell draws inspiration for his outfit from the '60s and '70s rock scene with a vintage leather bomber jacket, colorful vintage shirt and unique pieces of jewelry.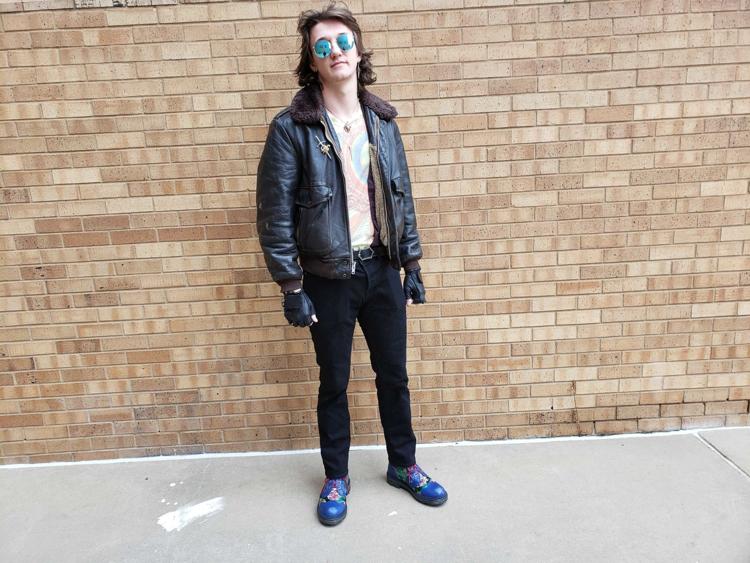 Although Campus Couture is over for the semester, short articles exploring popular fashion trends as well as styling tips and tricks will be up online every week starting April 3.