For the rest of the spring 2020 semester, Campus Couture will shift from featuring outfits found on campus to focusing on one popular fashion item a week. 
This week's feature is midi and maxi skirts.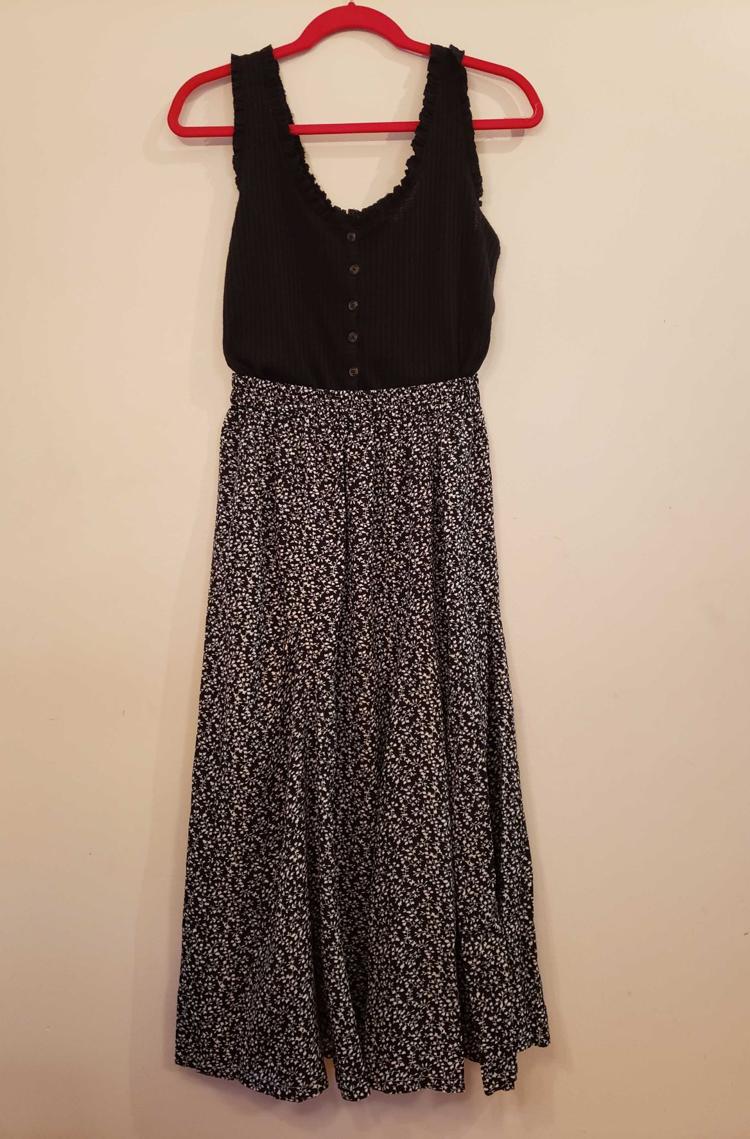 Fashion in the 2000s was all about tiny miniskirts, but now, calf length and ankle length midi and maxi skirts are back from the 1990s.
One of the most recent big booms of midi skirts happened with the famous leopard midi skirt. The skirt was so popular online and on the streets, an Instagram dedicated to the skirt was created.
Midi skirts have been popping up in fashion shows and on the shelves of fast-fashion retailers, with H&M listing over 180 midi skirts on its website. 
Maxi skirts have had a smaller, yet still significant, moment of their own, but the longer length impeding movement may have something to do with its smaller rise in popularity.
The great thing about midi and maxi skirts is that they're good for almost any season. In spring and summer, they can be light or flowy enough to be cool, and in fall and winter, they are long enough to keep you warm or at least long enough to hide leggings underneath. 
They also work for various occasions. Take a skirt, and dress it down with a T-shirt and sneakers, or if you're going into work or a more formal event, dress it up with a blouse and dress shoes.