For the rest of the spring 2020 semester, Campus Couture will shift from featuring outfits found on campus to focusing on one popular fashion item a week. 
This week's feature is corduroy.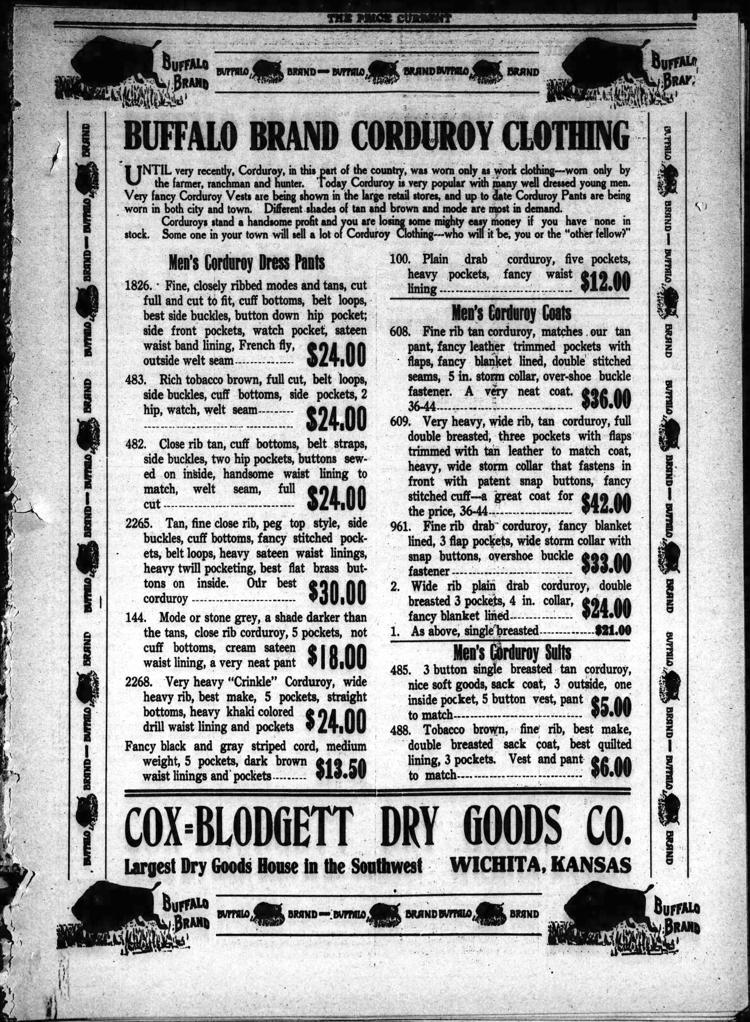 Corduroy has been around for thousands of years, and is believed to have originated in ancient Egypt. The corduroy we know today is made from pile cut cotton that's woven to create the signature soft cords or ridges.
Some believe that the term "corduroy" comes from the French "corde du roi" meaning king's cord, but etymologists deny that theory, claiming it is a compound word of "cord" and "duroy," a type of fabric made in England in the 18th century.
Corduroy became popular in the 19th and early 20th centuries as work, sports and school clothes for its durability and warmth. Soldiers in Europe during World War I even used it to keep warm and dry.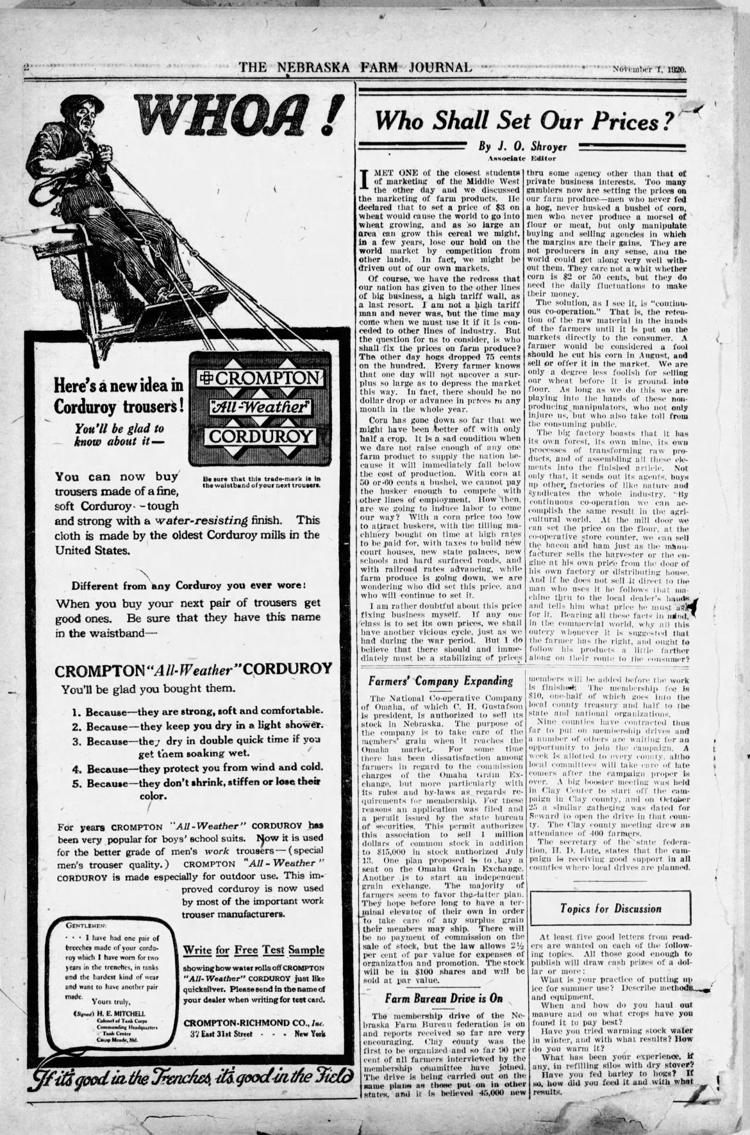 Corduroy remained popular after WWI and was often associated with intellectuals, beatniks and professors. In the 1960s and 1970s, corduroy boomed among the hippy generation as an anti-establishment symbol, possibly because of its working class roots. 
Since the '70s, corduroy has gone in and out of style several times. It seems to have made another comeback in the last couple of years with brands, such as  Gucci, Marc Jacobs and Prada, including the material in their fashion lines.
The fashion of the '60s and '70s is back with celebrities like Harry Styles leading the trend. Bell bottoms and long, flowy dresses line the racks of fashion retailers. Corduroy skirts and jackets have been especially popular in the resurgence of corduroy fabric.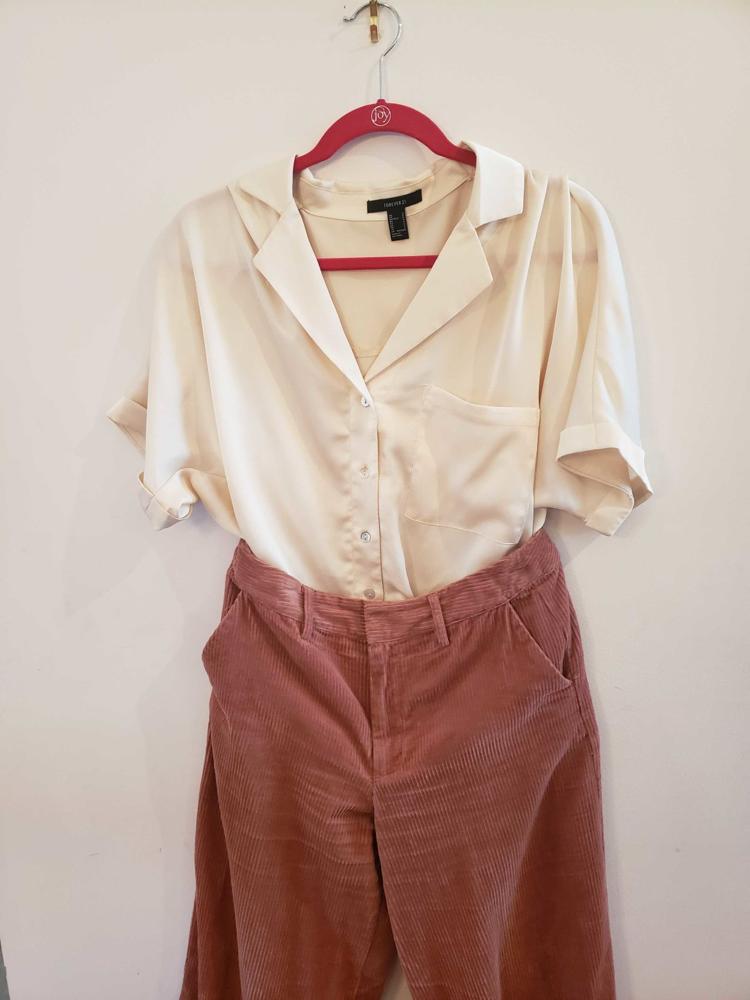 Corduroy is perfect for fall and winter because it's so warm, but it's also good for colder, rainy spring days when it's not quite warm enough to wear shorts and tank tops.
Because corduroy is a textured fabric, it would pair well with simple solid colors. If you really want to go for a '60s or '70s look, pairing corduroy bottoms with a floral or psychedelic patterned button-up shirt or blouse could work in your favor. Life is short, have fun with your clothes. 
Featured items:
Skirts and cream blouse: Forever 21
Pants: Target