Freshman Alicia Getty has lived in many different places throughout her life. She most recently lived in Hawaii for five years before coming to Kansas. She studies strategic communications and said she loves to dress up for class to express herself through fashion. 
"I'm a very creative person," Getty said. "I always enjoy self expression, so I feel like for me being put together or dressing up makes it so that I have that avenue of expression, but I'm also being productive and making myself work harder." 
Getty is dressed in a matching black and white tweed skirt and blazer set with a black turtleneck and boots. Getty said this outfit makes her feel confident and determined to take on the day. She doesn't stick to one specific style but draws a lot of her inspiration from New York fashion.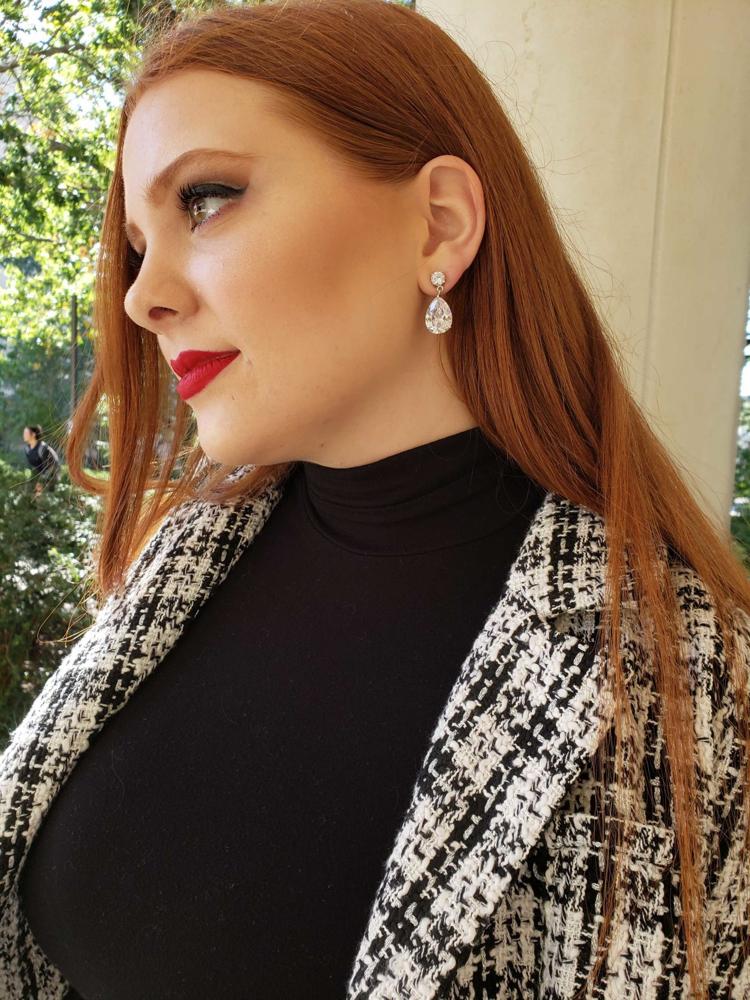 "I try to dress the way I want to present myself, so when I am in a setting where I want to be focused and want to be more professional, New York fashion is kind of what brings that to me," Getty said. 
Getty also danced competitively as a child, which introduced her to flashy clothes and makeup early on. She said she liked the way the dance outfits made her feel ready to perform. But even when she's off the stage, Getty likes to look her best when she presents herself to the world.
"As a social person, I feel like how I present myself, the first impression, that makes a big impact," Getty said. "So for me, if I want people to see me the way I want them to see me, and see me for who I am, then I need to be dressing the same way that I feel on the inside." 
Getty has recently focused more on creating outfits with clothes she already has and shopping more ethically, she said. She often goes thrifting for fashion finds or hits up fashion retailers such as Urban Outfitters and J. Crew.
Shop the look:
Skirt and Blazer: Forever 21 
Bag: Target 
Earrings: Francesca's
"Campus Couture" is a weekly feature that spotlights one University student, faculty or staff member who is dressed to impress. Check kansan.com weekly to see who's featured in upcoming installments.
Know someone who you think should be featured in "Campus Couture"? Tweet us at @KansanNews or @aliciamarksb.