Jordan Collins, a junior from Lawrence studying journalism, shows off her new Gucci belt with a simple yet stylish outfit. 
Collins attended the Fashion Institute of Design and Merchandising in Irvine, California, before coming to the University of Kansas. As a FIDM student, Collins was able to get a lot of experience in merchandise marketing by working backstage with models and celebrities.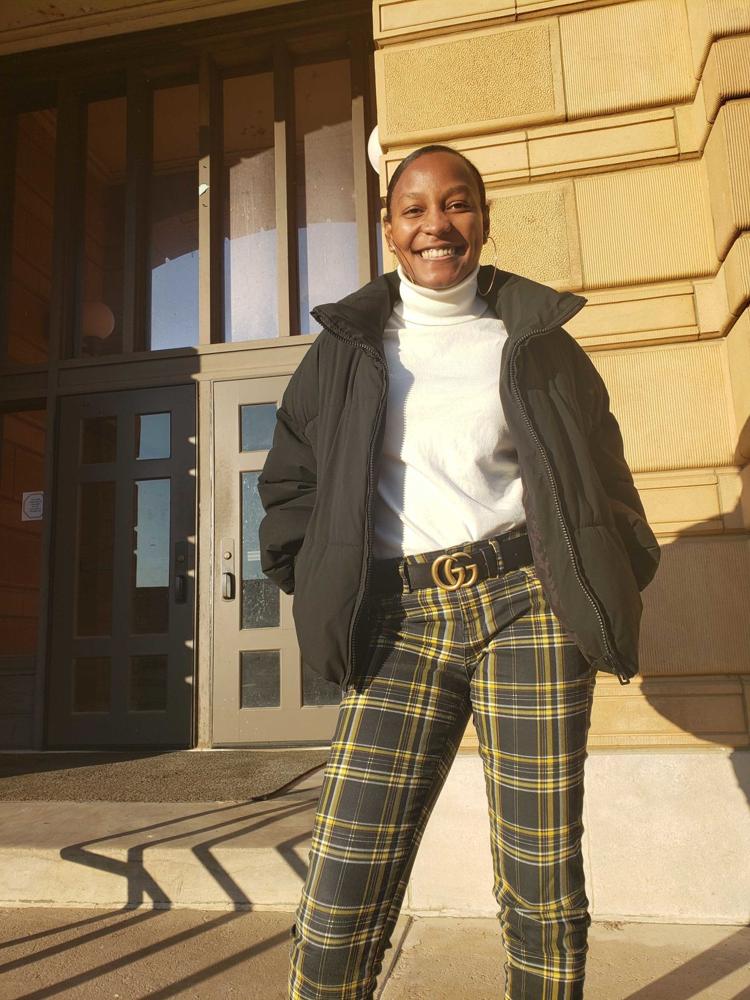 "It was really cool," Collins said. "I got to interact with LA models and dress the models, and Jennifer Garner walked by backstage…" 
She's wearing a white turtleneck, yellow and black tartan plaid pants, heeled boots, a Gucci belt and hoop earrings.
Collins said she has been interested in fashion since a young age and would often wear dresses and heels when she was in high school. Even now, Collins said she likes dressing up for class.
"I feel like it's a great way to display who you are without speaking," Collins said.
Although remaining fashionable, Collins said this outfit makes her feel comfortable, casual and cozy. 
"The key for me is if I can feel comfortable and still be practical with the weather, then it's a good day," she said.
Collins has a lot of clothes at home, she said. She has a full closet for her clothes and a separate half closet for her shoes that she created by remodeling the closet where she stored her towels. 
Collins said one of her favorite fashion icons is Zendaya, and her favorite brand is Zara. When accessorizing, she likes to pick one statement piece and keep the rest toned down to keep the outfit from being too overwhelming. Lately, she's been into wearing a lot of black, she said. 
Shop the look:
Coat: Zara 
Shirt: TJ Maxx
Pants: Target 
Campus Couture is a weekly feature that spotlights one University student, faculty or staff member who is dressed to impress. Check kansan.com weekly to see who's featured in upcoming installments.
Know someone who you think should be featured in Campus Couture? Tweet us at @KansanNews or @aliciamarksb. 
—Edited by Brianna Wessling