Thomas Mexia-Wood puts effort into his outfits about 50% of the time, depending on how late he wakes up for class that day. But he felt he had been slacking on his style the first two weeks of classes, so he decided to switch it up.
Mexia-Wood, a sophomore from Overland Park, sports a bold printed shirt, his girlfriend's yellow pants, a brown belt, brown boots and a bright blue ring to tie it all together.
He said he normally shops at thrift stores for some of his clothes at places such as Arizona Trading Company and Goodwill.
"I'm not trying to resell everything and exploit it," Mexia-Wood said. "I'm trying to find individual pieces that are really special and stand out to me."
Mexia-Wood studies mechanical engineering, a major that at times can be all about expression through numbers, but dressing up once in a while can help with that.
"Sometimes I feel like my major can be a little boring," Mexia-Wood said. "I try to express myself where I can."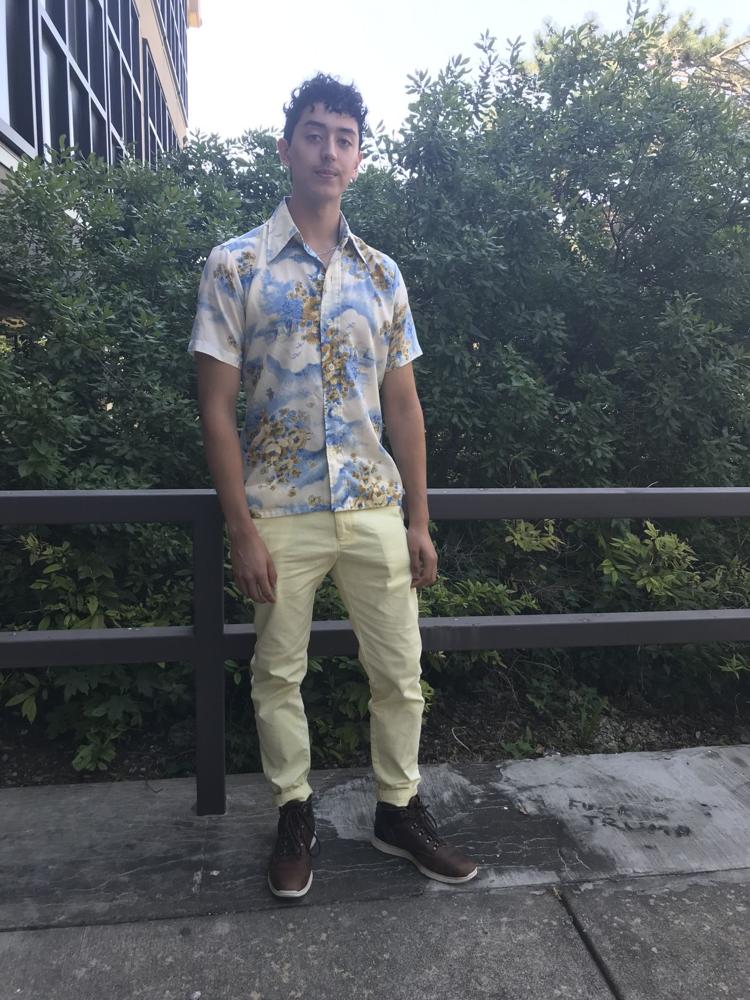 Shop the look:
Shirt: Arizona Trading Company 
Boots: Timberland
"Campus Couture" is a weekly feature that spotlights one University student, faculty or staff member who is dressed to impress. Check kansan.com weekly to see who's featured in upcoming installments.
Know someone who you think should be featured in "Campus Couture"? Tweet us at @KansanNews or @RylieKoester.