On a busy day at the Kansas Union full of bustling people, Sloan Sprau, a sophomore from Minneapolis, volunteers at a table set up on the fourth floor. She's been tabling for Jayhawks for Bernie for about a month and decided to dress up to look the part. 
"I only really dress up when I have tests or speeches because I like to feel confident," Sprau said. "But today since I was tabling, I wanted to feel really confident."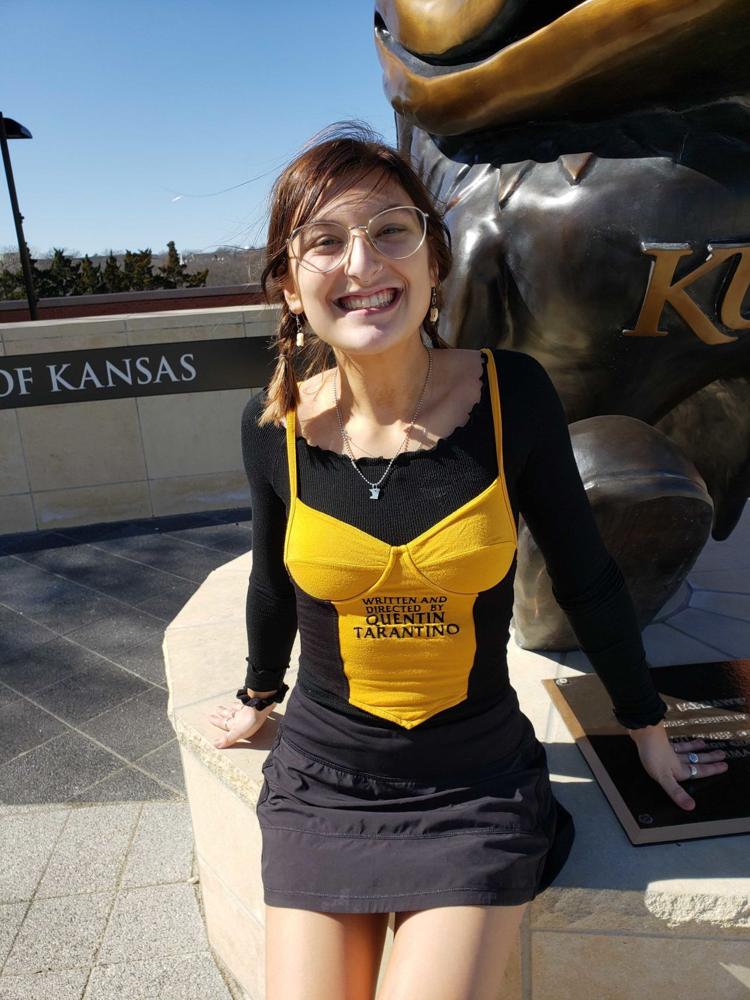 She's wearing a black off-the-shoulder top with lettuce edges, a bright yellow Quentin Tarantino corset-style top, a black tennis skirt, colorful sushi-patterned socks and multiple rings.
Sprau, a double major in environmental studies and history, said her majors influence her fashion.
"I'm really into sustainable fashion because of being in environmental studies," Sprau said. "I'm really into thrifting and rewearing stuff. I don't want to buy fast fashion just because it's so bad for the Earth, so if I can get something that's sustainable, and especially something that I can have for a long time that I can wear a lot as a staple piece, that really influences my wardrobe."
Sprau is also particularly interested in androgynous and shapeless fashion.
"I really like blurring the lines between men's wear and women's wear," Sprau said. "I really like androgyny because gender is so dumb, and I think people care so much about perpetuating their gender in their outfit, and androgynous clothes are comfy."
Sprau said that being at the University of Kansas has allowed her to express herself more freely and experiment with different fashion styles that used to be more outside of her comfort zone. She usually frequents thrift stores, and when she goes shopping, she looks for patterned clothes, especially patterned pants.
"I really like vintage patterns," Sprau said, "Stuff that makes you think of a 1960s kitchen. That's what I'm really into — or like an old couch."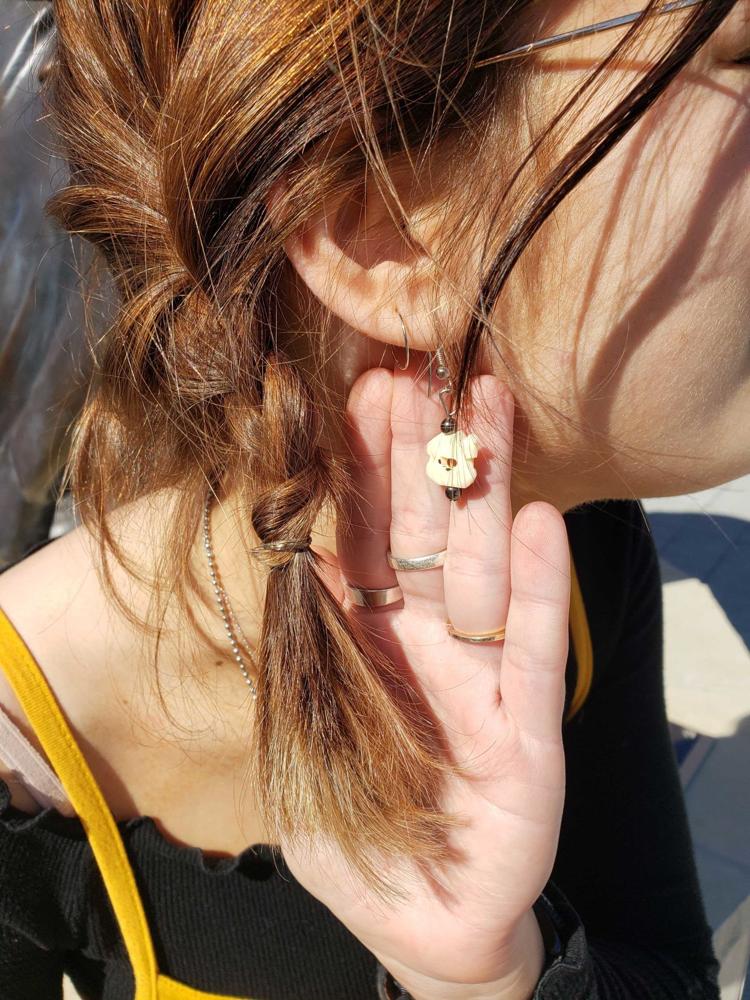 Her favorite way to accessorize is with earrings, piercings and her hair. 
"I think understanding that your body is a physical accessory instead of an extension of who you are makes it so much easier to express yourself through your clothes," Sprau said.
Shop the look
Skirt: Lululemon
Quentin Tarantino top: O-Mighty 
Black top: Brandy Melville
Campus Couture is a weekly feature that spotlights one University student, faculty or staff member who is dressed to impress. Check kansan.com weekly to see who's featured in upcoming installments.
Know someone who you think should be featured in Campus Couture? Tweet us at @KansanNews or @aliciamarksb.