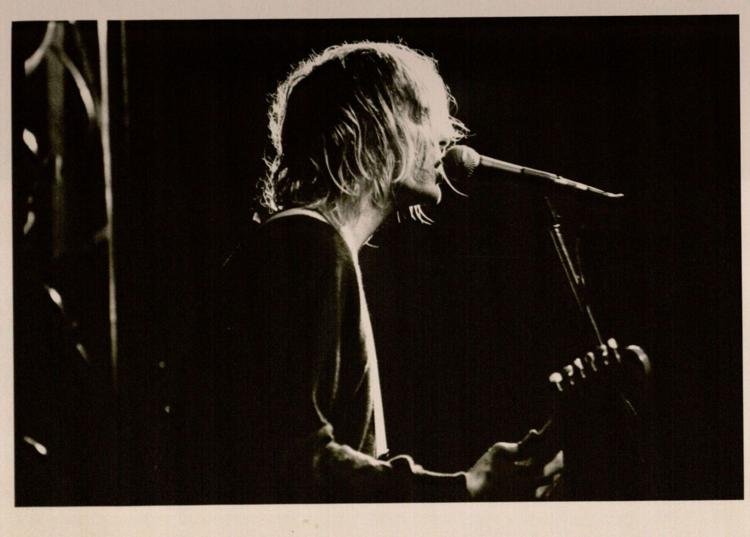 For decades, Lawrence has been a hub for musicians to play their music to crowds of all sizes. Lawrence is home to multiple venues, including The Granada, Liberty Hall and The Bottleneck. The music scene is constantly shifting, and local bands, along with better-known ones, tend to find their way to town on a daily basis.
But in the '90s, the music scene was a little different. The decade ushered several nationally-known bands through. With the help of University professor Jon Niccum and owner of Eleven Productions Jacki Becker, the Kansan has compiled a list of some of the biggest acts that came through Lawrence in the '90s.
In the past, the style of previous generation's clothing has been made fun of by the current generation, but what seemed to be outdated clothing from the 1990s is now back in fashion in 2017.
Nirvana — Oct. 17, 1991, Memorial Union Ballroom
According to an article posted by the Kansan on Oct. 2, 2011, Nirvana was still coming into its own at the time of the Lawrence concert. The show in the Ballroom was "low-key," and Nirvana played 65 to 75 minutes of straight music. Nirvana also played at The Bottleneck and The Outhouse on Oct. 7, 1989. Some of the songs that Nirvana played during the set included "Drain You," "Silver" and "Smells Like Teen Spirit."
Pearl Jam — May 2, 1992, West Campanile Hill
Pearl Jam played at Student Union Activities' annual Day on the Hill. The University was expecting 2,000 to 3,000 people, and crowd estimates came back with 12,000 to 14,000 people. According to an article posted on Sept. 5, 2013, by SUA, this concert was a part of Pearl Jam's Ten Tour, which was in promotion of the album "Ten." Before the band was booked, they were virtually an unknown act. By the time they played the show, they had a No. 1 album. Some of the songs Pearl Jam played during their set included "Why Go," "Alive" and "Leash."
Mike Watt, The Foo Fighters, and Hovercraft — April 17, 1995, The Bottleneck
The draw to this concert was that the drummer for The Foo Fighters was former Nirvana member Dave Grohl, and the lead singer of Hovercraft was Eddie Vedder, singer for Pearl Jam. The show was oversold and almost impossible to get into. Some of the songs that The Foo Fighters played during their set include "Winnebago," "Exhausted" and "For All The Cows."
From boy bands to Brits, Britney to Biggie, the 1990s gave us some of the most memorable pop hits of all time. Check out the Kansan's favorites. 
Marilyn Manson — Oct. 25, 1998, The Granada
Manson was doing stadium tours at this point on his tour, but he decided to do a warmup show at The Granada. Niccum said this show was almost impossible to get into. According to an article posted by MTV on Oct. 22, 1998, Lawrence was wary of letting Manson play due to his controversial behavior and frequent brushes with the law. Songs Mason played during the show include "The Dope Show," "I Don't Like the Drugs (But the Drugs Like Me)" and "Sweet Dreams (Are Made of This)."
— Edited by Forest Lassman