A new coffee shop has opened in north Lawrence. Former Veritas Christian School administrator Kelli Huslig opened Uplift Coffee Shop at 624 N. Second St. on Jan. 28. 
Huslig said she always had a passion for coffee and people, which is why she created the shop that took nearly two years to develop. She used to have coffee groups with teachers at the school she used to work at, she said. 
"It's kind of time for me to do my dream," Huslig said. 
Huslig said she wanted a positive environment where people can unwind and socialize.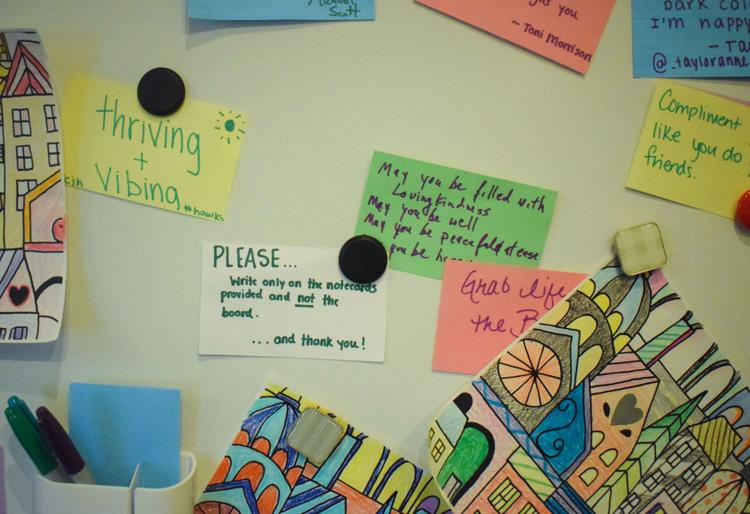 "I knew what I wanted was a place where people feel welcome," Huslig said. 
The name of the coffee shop came to life when Huslig and designer Dan Billen brainstormed together. Billen said they decided on the name "Uplift" because it plays into Huslig's vision to have an encouraging atmosphere, and coffee gives people energy, which makes them feel "uplifted." 
Huslig used to be the principal at a school in Lawrence where Billen's kids attended, which is how they met, Billen said. 
"He was phenomenal to work with," Huslig said. 
The shop includes special pieces of decor close to Huslig, she said. The lounge area features a board with positive messages written on post-it notes. Huslig said her niece was a quote collector and shared the same love for coffee as Huslig. When her niece passed away in an accident last July, Huslig wanted to honor her memory by creating the message board.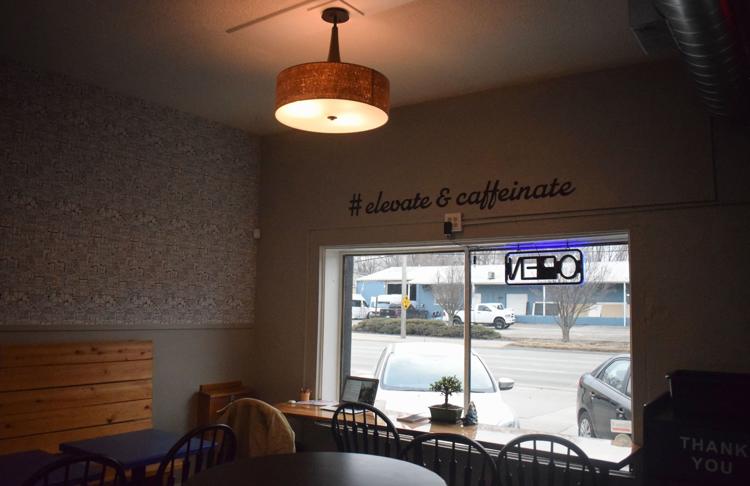 She said reading life-inspiration quotes every day is really helpful to her and will hopefully be helpful to others. 
"I really wanted a wall and space where we could do that," Huslig said. 
The shop is serving coffee from a brand that means a lot to Huslig, she said. The Cuvée brand from Austin, Texas, aims to help farmers. 
"I really wanted a large enough roaster that was making a huge impact on farmers," Huslig said. "I wanted to be a part of something that could really make a difference." 
The shop also offers pastries from Baldwin City Homestead Kitchen & Bakery and a lunch-style menu. The menu features healthy options, such as homemade protein balls, paninis and salad bowls. 
"I'm trying to give different options for different people," Huslig said.
Uplift Coffee Shop is open Monday through Friday from 6 a.m. to 6 p.m., Saturday from 7 a.m. to 6 p.m. and Sunday from 9 a.m. to 5 p.m.