More than 165 Native American artists gathered at Haskell Indian Nations University this weekend for the annual Haskell Indian Art Market.
Anything from multi-thousand dollar wooden bowls to handwoven blankets to bolo ties are sold at the market. Powwow gatherings with traditional dancing are held every few hours along with an occasional song prayer sung over the speakers.
Event coordinator Stephanie Fernando said the artists came from California, South Dakota, New Mexico, Oklahoma, Arizona, Kansas, Missouri and Arkansas. The Market also draws customers from surrounding states.
This was the 31st annual Native American Art Market held at Haskell. It's held as an economic opportunity for Native Americans and as a way to encourage cross-cultural understanding and exchange, according to the event's website.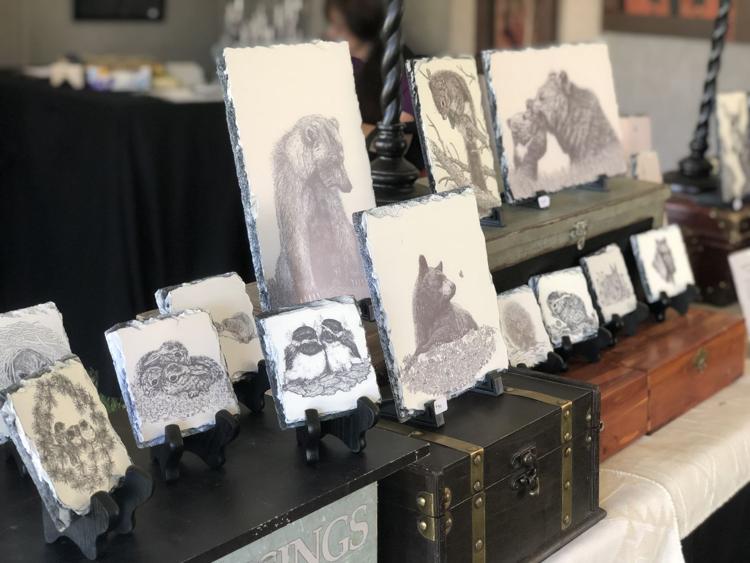 One of the most common items sold at the artists' booths was jewelry — all with unique styles and materials used. New Mexican jeweler Adam Aguiler had an assortment of necklaces, bracelets, and baby bracelets made from spiny oysters, coral and different types of turquoise from across the country.
Artistry is a family affair for some of the artists. Oklahoma artist Dana Tiger paints. Her son sculpts, and her daughter does some of the works as well.
"It's nice to come share our culture with the Lawrence people," Tiger said. "This is my favorite show all year, and I just love the people here."
The second and final day of the Haskell Indian Art Market starts today at 10 a.m. and lasts until 5 p.m.