Every year on this date, Star Wars fans across the world come together to celebrate the franchise with six words playing off the classic line from the movies: "May the 4th be with you." It's a play on Obi-Wan Kenobi's classic line from Episode IV, "May the Force be with you."
Star Wars has become one of the biggest media franchises of all time, grossing over $4.5 billion dollars at box office alone. Once you add in the merchandise and other things that the committed fanbase partakes in, that number jumps by tens of billions.
With Star Wars: The Rise of Skywalker coming out later this year, the hype around this special day has been especially high as the story of the Skywalkers comes to a close.
Students at the University of Kansas are no different; there are fans all around campus waiting anxiously for more Star Wars.
Sophomore Jack Smith watches for a lot of reasons, but a big part of it is the personal connection the movies have to his life.
"I love the storytelling and how they push the limits of visuals in movies," Smith said. "But what I really love is the nostalgia and connection that it represents between me and my friends."
Smith, like many other fans, thinks highly of the originals but thinks more critically of the prequel trilogy of the early 2000s. But not every Star Wars fan agrees.
"I think Episode III is my favorite," senior Steven Davis said. "That's what I grew up on, the prequels."
One thing the two can agree on is that one of the highlights of the series as a whole is Obi-Wan Kenobi.
"I have a lot of issues with the prequels, but by far Ewan McGregor is the greatest thing about them," Smith said. "He did such an amazing job with creating a deeper backstory for that character and bringing new life to him."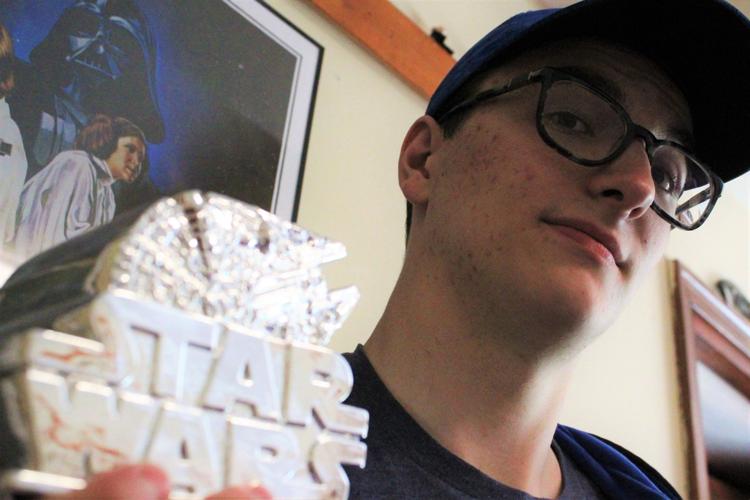 Smith also partakes in Star Wars beyond just watching the movies. He has an "embarrassing" amount of merchandise, including a collection of around 120 Funko Pop! figures, with over a quarter of them being Star Wars related.
Despite some of the flaws, Smith is also looking forward to the newer films such as the ninth installation in the main series.
"The newer films get a lot of flack because it's extremely difficult to please everybody," Smith said. "They've been having a tug-of-war with deciding whether they want to make them an homage to the originals or if they want to start something new. I think there's a way to do both at the same time, but they haven't found a way to strike that balance."
Davis is a bit more skeptical of the upcoming films after watching and being disappointed by the latest iterations.
"It seems like there were a lot of cool things they could have done in the latest movies, but it feels like they weren't being bold enough in what they eventually decided to do," Davis said. "It'll be interesting to see where they go next."
Looking past the current trilogy, Disney has big plans for Star Wars, but fans will have to keep waiting to see where they take the story next as this chapter of the series concludes with this year's film.
"The child inside of me is sad but I know that good things can't last forever. I'm glad that they're having the ability to say 'this has run its course so we're ready to end it and move onto other things,'" Smith said. "I'm just along for the ride and I'm excited as a fan to see where they go in the future."
"Star Wars: The Rise of Skywalker" releases to theaters worldwide on Dec. 20, 2019.