Students at the University of Kansas have teamed up with Challah for Hunger to provide bread to the community and assistance to the hungry.
Challah for Hunger is a national charity organization that bakes and sells challah bread on more than 80 college campuses, according to the organization's website. Challah bread is a traditional Jewish bread eaten to begin the feast of Shabbat. The bread can also be eaten in a non-religious context.
The organization was started in 2004 by Eli Winkelman who wanted to incorporate a baking element into her community service, said senior Adena Leon, who founded the University's chapter of Challah for Hunger in 2016.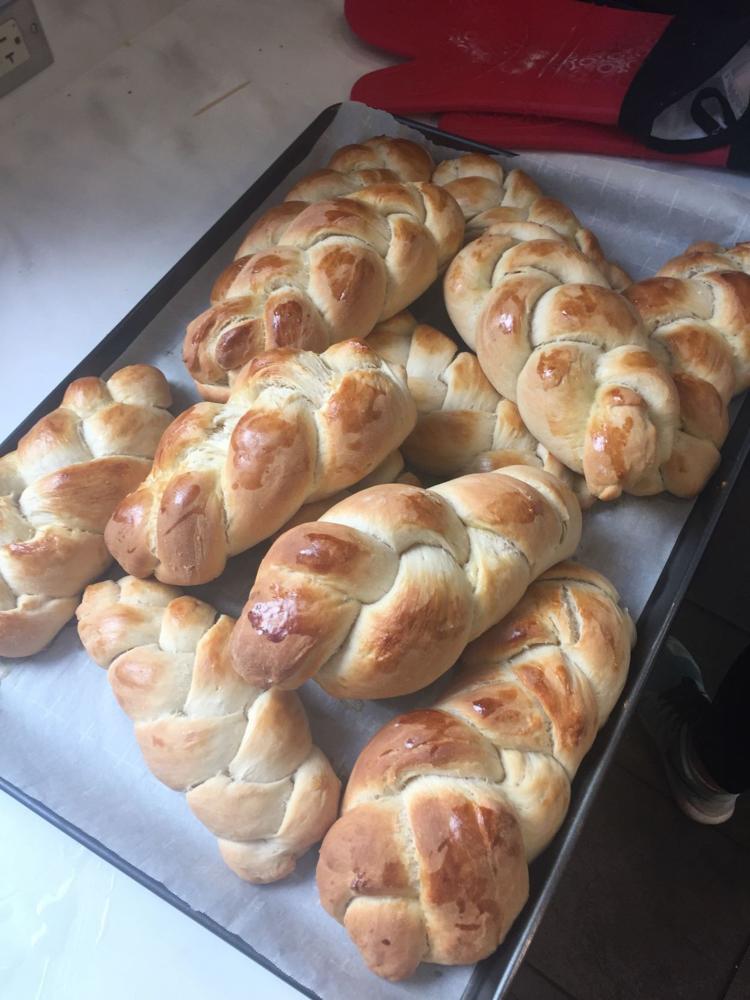 "I first heard about it through my friend who was involved with her chapter in New York, and I really wanted to do that as soon as I got to college," Leon said. "When I got here, there was no chapter, so my two best friends and I asked KU Hillel, and we got our startup there."
The University's chapter meets twice each month throughout the semester. Up to 25 volunteers a week come to braid challah bread. 
"We try to bake as often as we can," said Lexi Barnes, the current chapter president. 
Barnes said the club had more than 300 orders this semester, and different flavors, such as chocolate chip, sprinkles and double chocolate, are introduced each week.
"We've partnered with a few Greek organizations, residence halls and other student-run organizations to get the word out to anyone who wanted to do preorders with us," Leon said.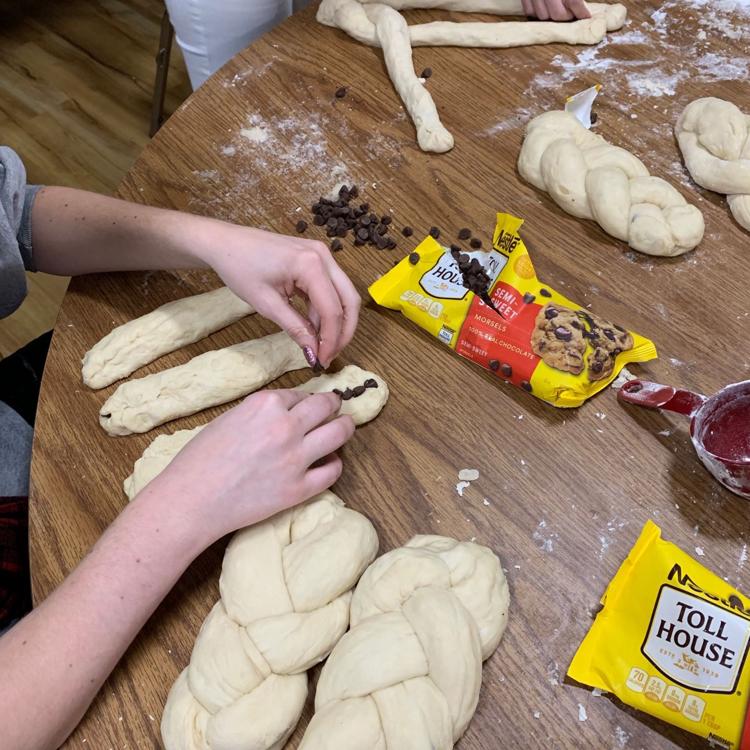 Instead of doing a bake sale, since the bread is preordered, after it is baked, the volunteers can deliver the bread fresh. All of the proceeds go to charity.
"We donate 50% of the money to a local partner, like Just Food, and most recently Campus Cupboard, and the rest goes to a different national partner every year," Leon said.
Anyone who is interested in Challah for Hunger can join, no matter one's religious affiliation.
"It's very laid-back," Barnes said. "We pretty much just go, braid bread and hang out."
Though the club has closed its kitchen for this semester, interested bakers can still sign up for next semester.