Correction and Clarification: A previous version of this story said KU graduates walked through the Campanile since 1924; this ceremony did not take place until 1950. 
A 1969 photograph of an alumnus in Native American apparel has been removed from this story. 
Every spring since 1950, University graduates walk through the World War II Memorial Campanile to proceed down the hill toward Memorial Stadium. For the class of 1970, the walk was 50 years in the making as it was canceled due to weather conditions.
The long-awaited walk down the hill this May was scheduled by the KU Alumni Association to pair the class of 1970 with the graduating class of 2020. Fifty years later, the walk was canceled again. In order to monitor the spread of COVID-19, Chancellor Douglas Girod and Provost Barbara Bichelmeyer decided to postpone the commencement to a later date.
Russell Sifers, a graduate from the class of 1970, he was supposed to be the next in line in his family of Jayhawks to walk down the hill, but never had his opportunity. Sifers, with his tie-dyed T-shirt, denim cutoff shorts and sandals in hand, said he was more than ready to make the trek that he should have made 50 years ago.
"Everybody walked down the hill but me," Sifers said. "Now they told me maybe I can do it next year — if I'm still alive."
Bob Peebler graduated from the University's engineering program in January 1970 and relocated to Oklahoma for his internship that spring. Peebler said for the past 50 years, he regretted not driving back to Lawrence for the graduation thinking that he missed the ceremony.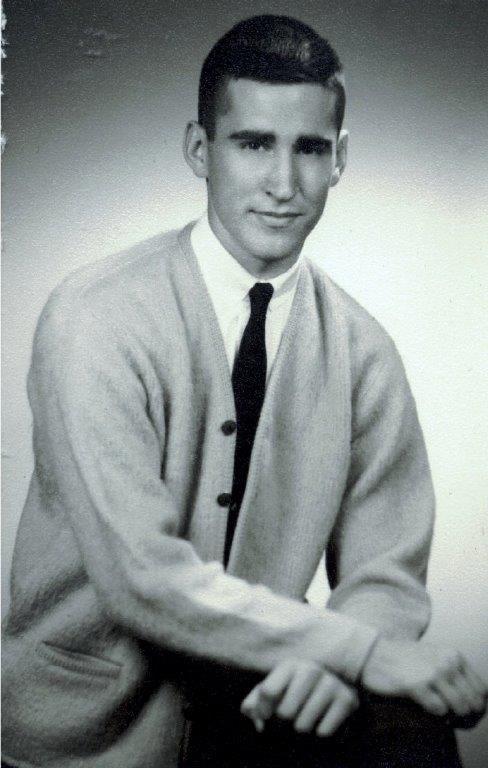 "I always thought about how I should have gone back," Peebler said. "Now I know even if I did try to go back, I wouldn't have been able to do it." 
In addition to working toward graduating on time, the men in the senior class had the Vietnam War draft hanging over their heads.
Graduate Sam Cook said he would watch the television with his fraternity brothers just about every night to listen for their draft numbers.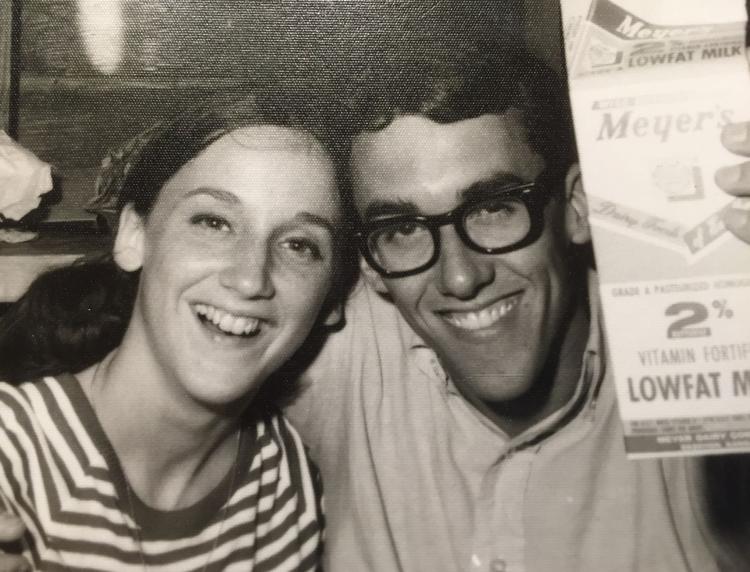 "It was very, very emotionally draining and scary because you didn't know what was going to happen to them," Cook said. 
Communication between students and their parents was only a phone call about once or twice a week during the war which probably brought a lot of worries for the parents, Cook said.
"When you were in it that was your reality," Cook said. "Looking back on it now, you realize what an unusual time it was in the University's history — in America's history. It was kind of just how things had evolved when we were there. You just accepted it."
Alan Purvis, a 1970 graduate, said he would never know if that day or the next would be his last with his fraternity brothers. 
As the associate editor of the University yearbook, "The Jayhawker," Purvis said there was a lot to document in spring 1970 outside of the draft. Several student protests and demonstrations for civil rights, environmental concerns and women's rights issues were mostly in front of Strong Hall, and Purvis was there at the scene.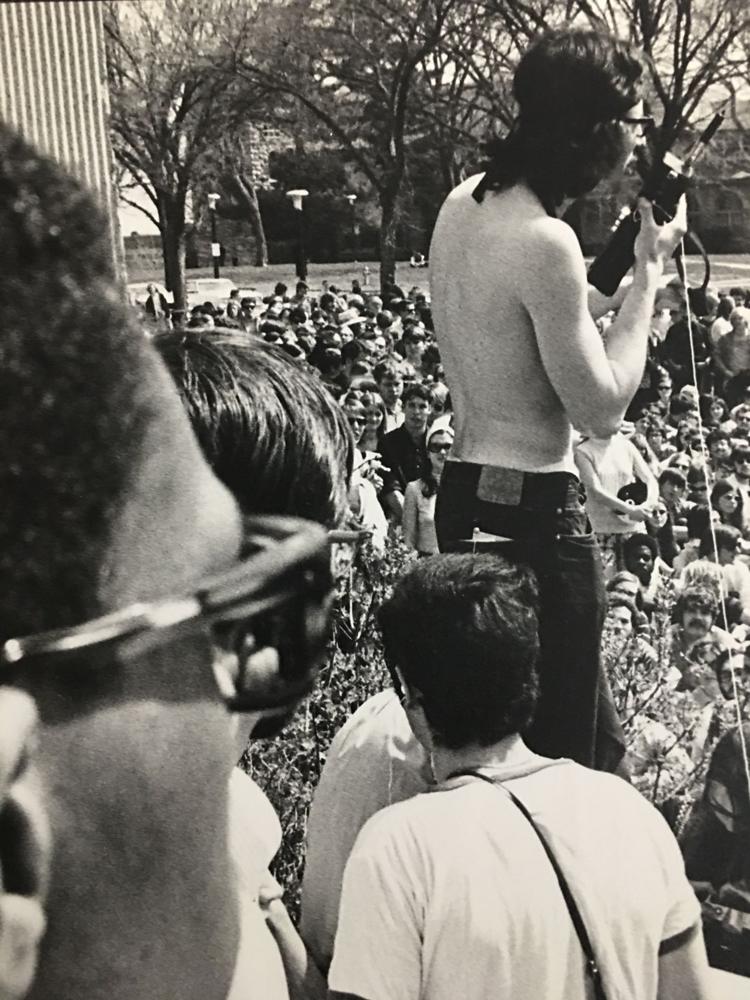 "It was a time of awakening," Purvis said. "The fire bombings, the walkouts and all of that stuff. It was photo-rich."
The Kansas Memorial Union was set ablaze, by what was determined to be arson, according to a 2016 Kansan article. Sifers said he was among the students who helped pull hoses from the firetrucks into the Union to help the firefighters that night.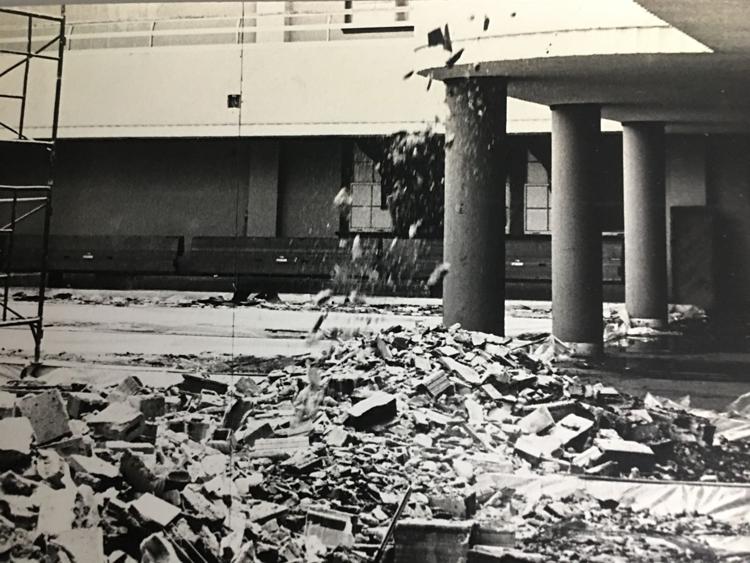 Purvis said the Military Science Building was damaged by student protesters. Later, the National Guard drove Jeeps with mounted automatic weapons into Lawrence to maintain a curfew in an effort to keep people off the streets until the morning, Purvis said. 
Mack McLendon, who was a graduate student at the time and taught American history, said even with the National Guard mandating the curfew, student life didn't seem to be interrupted as people went about their everyday lives.
"The night after the bombing on the CBS Evening News, Walter Cronkite came on telling the world about how tense and nervous everyone on the University of Kansas campus was — and I didn't see any of that," McLendon said. 
Chancellor Lawrence Chalmers gave students a choice between finishing out the rest of the semester in class or taking the grade they had and participating in some sort of political activity, according to KU History. 
"We were anxious to make our decisions and move on with our lives," Purvis said. "But the important thing for us was to have one last time with our friends and enjoy things when we could." 
Cook said he was okay with his grades and decided to head to Colorado with a few of his fraternity brothers.
"I graduated, but I didn't go through the ceremony which just didn't seem like an important ritual," Cook said. "It's a time I kind of regret now, but that's what we did. We went out to Colorado, camped out for four or five days up in the mountains and it was wonderful."
Compared to this year's graduating class, Purvis said the class of 1970 at least had time to finalize their post-graduation plans.
"Make every effort you can make to get back to your graduation," Peebler said. "You'll regret it way down the road."