The University of Kansas Jazz Ensemble I, the School of Music's top jazz group, was named best graduate college large jazz ensemble at the 42nd Annual DownBeat Student Music Awards.
According to a press release from the University's School of Music, the DownBeat Student Music Awards are one of the most prestigious honors given in jazz education. Alex Annan, a masters student from Omaha studying jazz composition, was also honored with an award for outstanding arrangement.
With Dan Gailey at the helm of the ensemble, Jazz I has been acknowledged by DownBeat 27 times in the past 27 years.  
Jazz I consists of 19 musicians: five saxophone players, five trumpet players, four trombone players and five musicians make up the rhythm section — a guitarist, a pianist, two bassists and a drummer. Of the 19 members, only four are graduate students and six come from disciplines outside of the School of Music.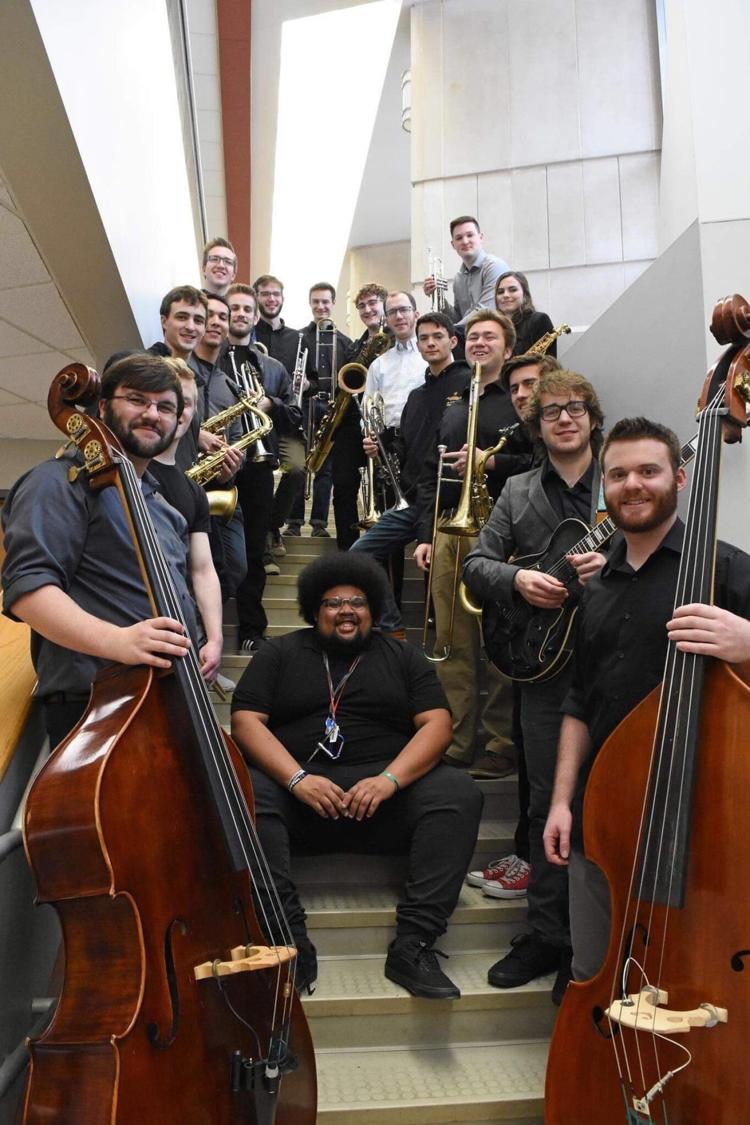 Donovan Miller, a senior from Woodbury, Minnesota, known as the "KU Drummer," plays the piano for the group. He said this award means a lot of him — especially being involved in ensembles for jazz and basketball.
KU basketball drummer Donovan Miller reflects on being an internet sensation after getting caught on camera at the Kansas-West Virginia game Saturday, Feb. 16.
"This award is one of the most prestigious awards in the jazz world," Miller said. "I am so honored to go to a school that can not only be known for sports, but for the arts as well."  
Luis Matos, a senior studying physics from Kansas City, Kansas, is one of the saxophonists in the group. He said this award shows the University is one of the top jazz programs in the country.
"For the ensemble, it's a fantastic honor to receive this award," Matos said. "Beating very well-known and prestigious music universities like Miami, UNT and others is a great accomplishment."
Matos began in Jazz Ensemble II his freshmen year and worked his way into Jazz I his sophomore year. He said he has not only grown in his musicianship, but the ensemble has grown as well.
"Seeing the level of development that this band has reached since I've been in it is awesome," Matos said.
The KU Jazz Ensemble I will perform for the final time in the 2018-2019 school year on Friday, May 3 in a concert featuring pianist Nick Weiser, a University Alumnus. The concert will be at 7:30 p.m. at the Lawrence Arts Center.