The medical fraternity Phi Delta Epsilon is hosting a fashion show this weekend to benefit Children's Miracle Network Hospitals — but in this fashion show, models will be showing more than just skin. 
The theme of the show is anatomy, and models will be dressed as different parts of the body.
"The models are volunteers who are hand-painted and will be representing different organ systems in the body," said Grant Johnson, vice president of finances for Phi Delta Epsilon.
The fundraiser will take place at the Burge Union Saturday, Nov. 16, at 4 p.m. A donation of $7 is required for attendance.
Though the show may have an uncommon theme, it will still be run as a traditional fashion show. Models will be grouped by organ system as they walk down the runway.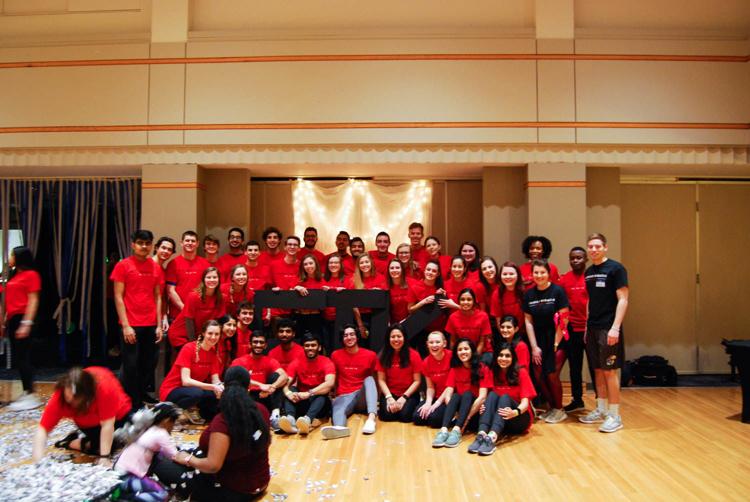 "There will be about 10 systems and 31 models in total," Johnson said. "As that's happening, we will be giving fun facts about the models and the systems themselves."
The models' costumes will be hand-painted bodysuits made by volunteer artists from various backgrounds. 
"The artists include students and local artists," Johnson said, "Just pretty much anyone willing to give their time to the cause."
In addition to the fashion show, the event will also feature a silent auction with 15 items up for sale, which were donated by local businesses. 
"The event has been completely funded by Phi Delta Epsilon, so 100% of the proceeds can go to the Children's Miracle Network," Johnson said. 
The donations are going to the Children's Miracle Network, and they will be specifically benefiting the children and families at University of Kansas Pediatrics in the Kansas City area, according to Johnson.
"We're really excited that we're able to do that," Johnson said.
The event's decorations will be representative of the event's purpose, said Tanisha Kaur, head of the food and decorations committee. 
"[Phi Delta Epsilon's] colors are purple and white, and the colors for Children's Miracle Network are yellow and red, so we based our color theme off of that to signify a marriage between the two organizations," Kaur said.
Kaur and Johnson said this will not be Phi Delta Epsilon's last fundraiser. 
"Philanthropy isn't just a task it's something that really means a lot," Kaur said. "It can also be fun for the people involved, not to mention it all goes to a good cause."