Correction: A previous version of this story incorrectly reported the date for the next showcase. The story has been updated to reflect the change. 
Student Union Activities and student-run radio station KJHK have teamed up to bring an open-mic night to the University of Kansas.
The Singer-Songwriter Showcase is held on the second Thursday of every month in the Hawk's Nest on the first floor of the Kansas Union, according to live music coordinators Olivia Jones and Lane Hornback. The team has also partnered with local musician Matthew Mulnix, who owns the Lawrence Singer-Songwriter Showcase, which connects local musicians with music production.
Each show features a performance from Mulnix and a different special guest each week, and is then followed by open-mic performances. 
"It's a nice partnership between the University and the Lawrence community," Jones said. "It's a nice genre we haven't done before."
The open-mic is open not only to students but the entire Lawrence community. Any musician is encouraged to participate, no matter their experience.
"We try to focus on the students to try to foster that student atmosphere, but it's open to anybody," Hornback said. 
Individuals who want to participate may do so by filling out an open-mic application prior to the show via KJHK or Student Union Activities' social media channels, Jones said.
Local musicians perform alongside those with less experience. 
"We have anywhere from classic singer-songwriter acoustic music to solo indie rock to beatboxing and acapella to country," Hornback said. "It's all over the place."
The showcase maintains a safe environment for performers as it is most of their first times performing live, Hornback said.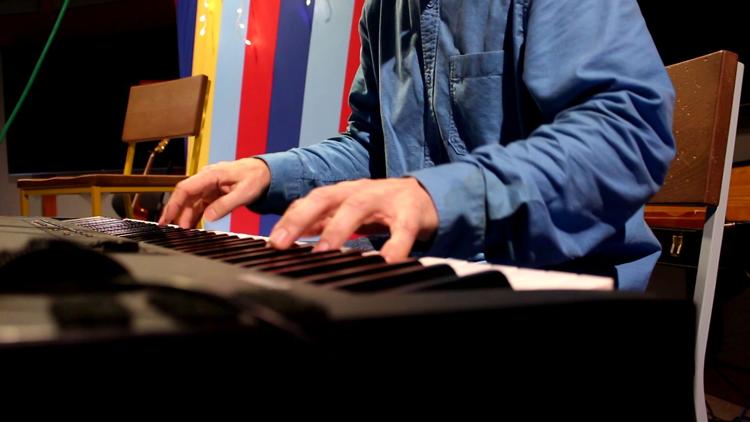 However, this doesn't mean there won't be a sizable audience. On average, the crowd is roughly 100 strong and may feature a number of different guests, Jones said.  
"The crowd is usually made up of friends, family and fans of the performers," Jones said. "Some are showcase people. We advertise not only across the campus, but to the community as well so it's a bit of a hodgepodge."
Hornback said the showcase is a space where students can play in front of their friends and peers. 
"It's all laid-back people who are going to be watching," Hornback said. "It's just amateur people trying to get together and show their love for music."
The next showcase will be held Thursday, Dec. 12 at 7 p.m. Mulnix's set and the special guest's set is broadcast live on KJHK at 90.7 FM.