After being bullied for expressing herself through social media, Libby Christensen, a senior at the University of Kansas studying communications, now has over 95,000 followers on her fitness and lifestyle Instagram account.
During elementary school, Christensen uploaded videos to Youtube as a hobby. She would post product reviews, vlogs and entertainment videos. In middle school, students started to bully her because of her content.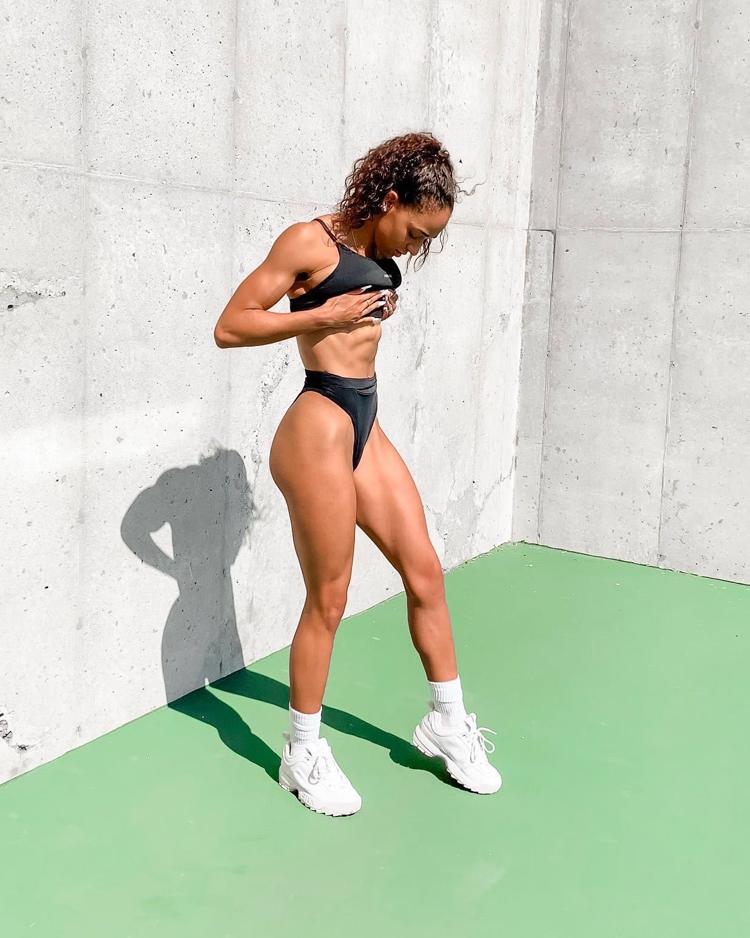 "All of these kids started pulling up my Youtube videos, and they would embarrass me in class, so I deleted them all," Christensen said.
As a child, Christensen was very skinny, she said. Students would tease her about her weight, so she began to weight lift her senior year in high school with her boyfriend J.J. Holmes, a former football player at the University.
She now uses her Instagram as a fitness and lifestyle page.
"It started as an accountability account, but I've always been comfortable sharing myself with an audience, so my engagement skyrocketed," Christensen said.
Christensen's feed features workout routines, skincare regimens and other sponsored content. Recently she signed on as a Gymshark Athlete and now has a manager with the company. Christensen has also partnered with the Kansas City Chiefs, Levi's and Bowmar Nutrition.
"She's one of the hardest working people I know," said Holmes, a 2019 University alumnus. "She has a lot on her plate with school, work and social media but she makes it all work."
Christensen believes finding your niche and being authentic is the best way to grow a social media following, she said. Finding her voice and knowing her identity is very important to her, she said.
"My sister and I were adopted," Christensen said. "I grew up in an all white family, and I didn't see anyone who looked like me. Social media encouraged me to be proud of my appearance and speak on topics."
Christensen receives daily messages from women of color who are inspired by her journey.
"They say it makes them happy to see someone who looks like them in fitness ads," Christensen said.
Christensen is developing her own brand and plans to become a personal trainer after she graduates in December 2020.
"I want to create programs, prescribe workouts and do online coaching," Christensen said. "I also see myself coming out with a product that aligns with my image."