Paying for books, housing, meals and tuition — it all adds up. But your University of Kansas student ID is good for more than just swiping into your dorm room. It can get you deals and discounts on campus, in Lawrence and online. 
From discounted food to affordable massages, here's a list of deals you can get with your KU student status:   
Food 
Sylas and Maddy's — Sylas and Maddy's, currently located at 1014 Massachusetts St., is a popular ice cream shop in Lawrence. With your student ID, buy one ice cream and get a second for free during BOGO Tuesdays.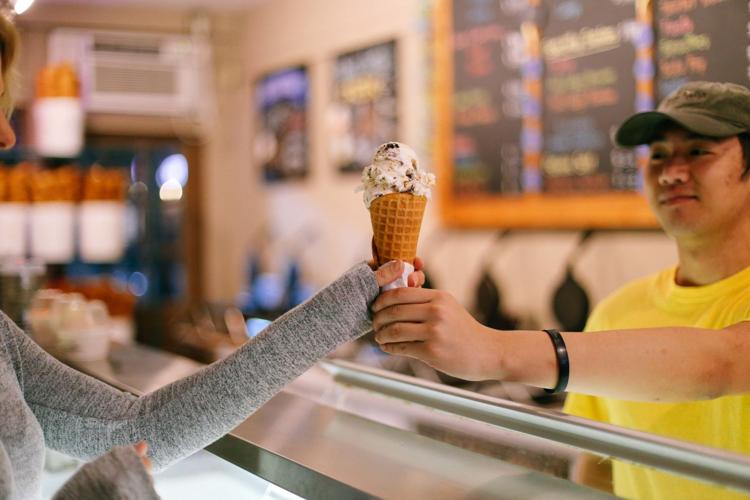 Papa Keno's — Papa Keno's, located at 1035 Massachusetts St., is a downtown pizza shop selling bigger-than-your-face slices of pizza. Monday through Thursday, cheese slices are available for $3 with your student ID. It's a cheap, filling and tasty meal. 
The Burger Stand — The Burger Stand, located at 803 Massachusetts St., has a deal for a $5 burger and fries basket that's available after 10 p.m. every night.  
Pocket Points — Download the Pocket Points app, put your phone into sleep mode during class, and earn points that can be redeemed as coupons. The app includes deals for restaurants around Lawrence and at KU Dining. Check out the "free fountain drink with purchase" coupon for the dining facility in the Kansas Union. 
Home Football Fridays — The KU Alumni Association's Student Alumni Network hosts Home Football Friday events on the Friday before each home football game throughout the season. At these events, located at the Adams Alumni Center, grab a plate of free lunch typically from partners around Lawrence, such as Jefferson's, Papa Keno's and Hot Box Cookies. If you're stuck with Friday classes, this should make it better. 
On Campus 
Massages at Watkins Health Services — As a student, you can get one of the most affordable massages in Lawrence at Watkins Health Center. A 30-minute massage starts at $24 and goes up by $12 for every additional 15 minutes — that's $48 for an hour massage and $72 for a 90-minute massage.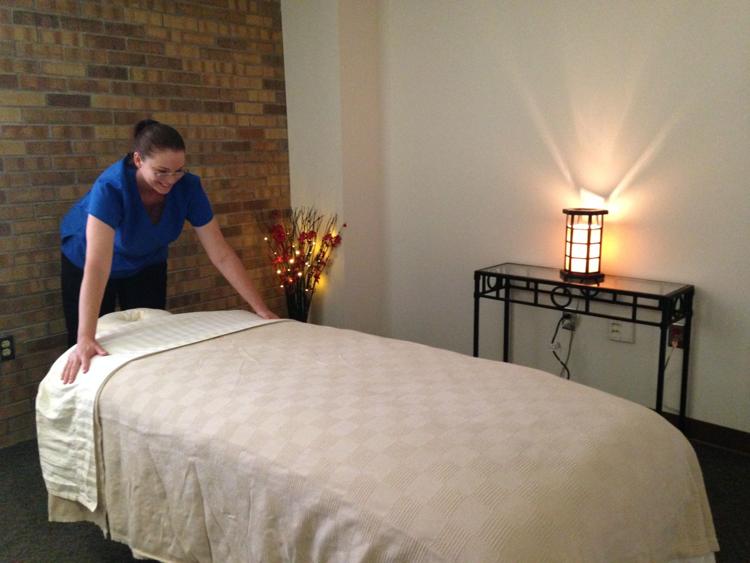 The Lied Center — The Lied Center hosts a variety of concerts, musicals and events throughout the year. Students can purchase the KU Student Lied Center Performance Pass for $125 that's valid for admission to each performance in the main auditorium throughout the season. Find it under "Optional Campus Fees" on enroll and pay. 
Other Notable Deals 
Spotify Premium — Popular music service Spotify normally costs $9.99 month for a single person plan. That cost is slashed in half with the help of your KU student email. Upon verifying your student status, you're eligible for a $4.99 student plan, which also includes access to Hulu and Showtime. 
Amazon Prime — Verifying your student status with your KU email on Amazon earns you a free six-month Prime membership, which is useful for impulse buys and avoiding high shipping costs. After the trial ends, it's discounted to $6.49 per month.