A local band composed of three University of Kansas students spends their weekends performing and chanting their name, "Not All There," along with the crowd. 
Brett Gilgus, a junior studying marketing, is the lead singer of the all-male alternative rock band, as well as the founder of the group. 
"It's been my life long dream to have a band," Gilgus said. "I never had one growing up, so I just wanted to do something I really enjoy."
Four other artists along with Gilgus make up the band, including Will Padek, Jake Bjorseth and University students Max Meininger and Jimmy Bolamperti. The band performs both original pieces and hits from the 2000s.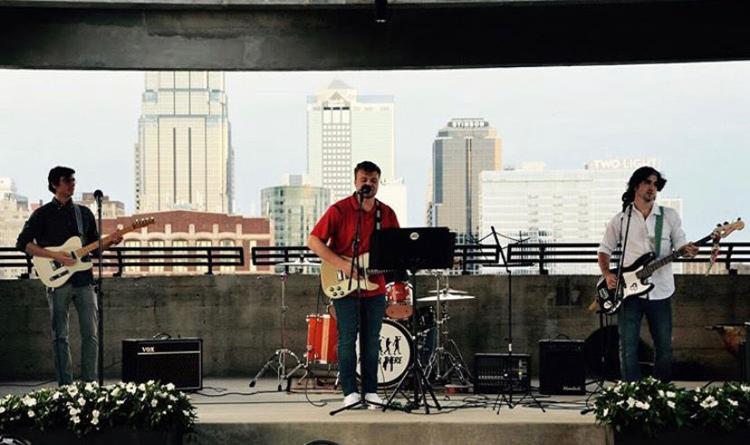 "Brett bothered us until we all agreed, and I'm so glad I did," said lead guitarist Meininger, a junior studying supply chain management.
Since May 2019, the band has performed in venues like the Jazzhaus, the Wagon Wheel and Bullwinkles Bar. Their target audience is college students or anyone who just wants to listen they said. Not All There has also played at Oklahoma State University and plans to travel to more college campuses over the next six months.
A tradition for the band during performances is to chant their name — "Not All There" — with the crowd. They said they love to engage with their supporters and meet unfamiliar faces.
"When people are chanting my name and going wild during my guitar solo, it's so fun," Bolamperti said.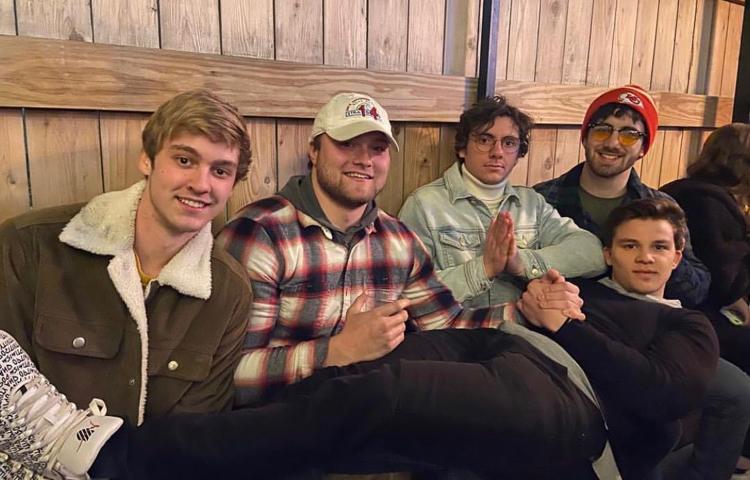 Not All There manages themselves but said they plan to get professional help in the future. For the moment, they said they are focusing on academics and making time for their talents.
"I always find time to sit back and strum my guitar," Bolamperti said. "Even if it's not practicing all together as a group, I always find time to improve myself."
Not All There plans to release original songs on streaming services in the near future, they said. But until then, they will perform live on March 17 at Bullwinkles Bar and on April 4 at the Jazzhaus.