September is Suicide Prevention and Awareness Month and the University of Kansas Symphony Orchestra, in association with Counseling and Psychological Services, is putting on a full-length performance to show students how they can get the help they need on campus. 
The dropout rate for freshmen in college, across the board, is about 30%, according to College Atlas. Carolyn Watson, director of orchestral activities at the University of Kansas, said she believes that could be partially due to the stress and the lack of outlet for mental and emotional struggles.
With first semester students, it's likely that this may be their first time being away from their home, family and friends. After just moving, there's a large spike in change in their lives, which causes a lot of stress. 
With that in mind, Watson wanted to incorporate a message into the orchestra's first full-length concert of the year.
"People need help, and I don't feel that I am entirely qualified. I could certainly help by being a shoulder to cry on," Watson said. "I want to let our new students know that CAPS is a resource to help and support them on campus. I want to get the word out on awareness."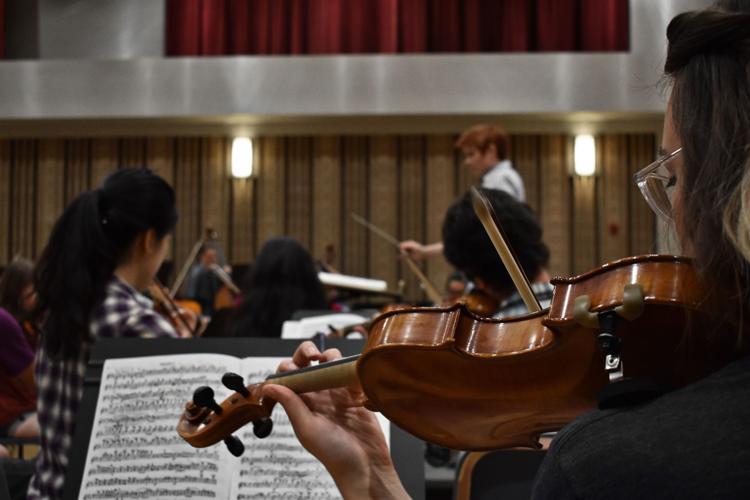 The concert's message will be portrayed through a performance with even more intentions behind it.
Symphony No. 3 by German composer Robert Schumann was specifically selected as a key part of the performance as Schumann had a very public battle with mental health. Schumann made an unsuccessful attempt at suicide in the Rhine River three years after this piece was composed, which was inspired by his visit to the Rhine with his wife in 1851. 
A guest soloist, violist Juan-Miguel Hernandez, will accompany the symphony orchestra as a representative of the Sphinx Organization of Detroit. Hernandez will play a work by Czech composer Bohuslav Martinů, another composer with issues similar to Schumann. 
Watson aims to push diversity and inclusiveness, as Hernandez is the first Black American soloist to play with the symphony orchestra. 
"We are all about diversity here at the KU Symphony Orchestra," Watson said. "I am more than happy to support and listen."
Watson said she hopes students will feel comfortable talking about their issues before it's too late. The concert's message is that it's okay not to be okay — and it's definitely okay to need help. 
Watson said the theme of the performance was inspired by the large number of students who have confided in her over the years as being overwhelmed and stressed individuals. She said she'd like to see a focus on students' mental health and feels the faculty as a whole should be aiming to better their role as an outlet for students.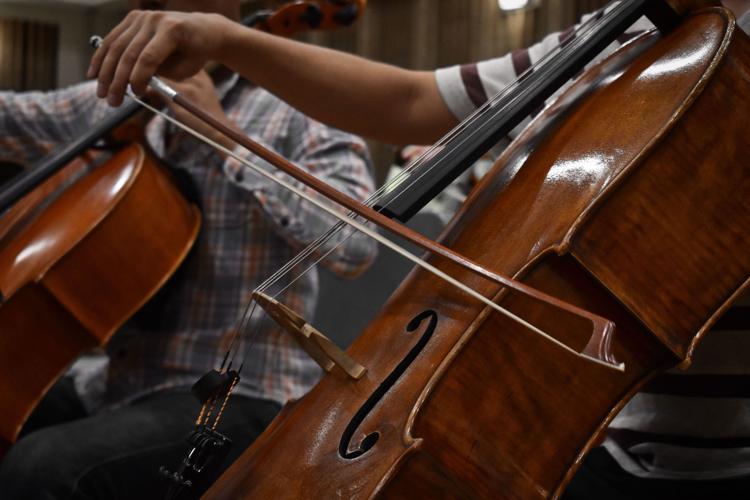 This is where CAPS comes in. Watson is focused on getting students help and making sure students know about the resources before it's too late.
"You don't need to be like Schumann and be a suicidal mess before you reach out," Watson said. "It's totally fine to just go in for a counseling session if you're just feeling overwhelmed and you can't cope. CAPS would actually prefer dealing with you at that stage and being able to help you then before the problem has snowballed."  
Representatives from CAPS will attend the performance and will be available to speak with individuals and provide information. 
CAPS is a confidential service located on the second floor of Watkins Health Center. It's open Monday through Friday 8 a.m. to 5 p.m. by appointment or walk-in. 
"If you've got problems, we've got ears," said CAPS representative Abdoulie Njai. "No matter who you are or where you come from, we all go through tough times and CAPS is here to help you get on the right track."
The KU Symphony Orchestra will play Thursday, Sept. 26, at 7:30 p.m. at the Lied Center. Tickets are $25 for adults and $14 for students and can be purchased on The Lied Center's website.