Each year, the University of Kansas' department of theatre and dance puts on a wide array of shows featuring students, professors and special guests.
The shows explore a variety of topics and artistic styles. This year's shows cover topics like faith, government and the struggles faced by many in the United States.
Here are this year's upcoming shows: 
"The Christians" | Sept. 27 to 29, Oct. 4 to 6 | Crafton-Preyer Theatre
Newly written by Lucas Hnath, the play follows a pastor who delivers a divisive sermon to his church and the aftermath of how his congregation reacts. The play invokes interpretation from viewers when it comes to the true meaning of the conversations. Hnath has said he won't reveal his current relationship with religion, according to the New York Times.
"In the Blood" Oct. 25 to 27, 29, 30 and Nov. 1 | Inge Theatre
Originally made by Suzan-Lori Parks, "In the Blood" follows a mother of five named Hester who is struggling with poverty and raising her kids on her own. She then reaches out to fight against the odds and help her kids live a better life. The show will be performed 20 years after its original opening in November 1999.
"The Wolves" | Dec. 5, 6, 8, 9, 11 and 12 | Inge Theatre
"The Wolves" is another newer play that originally opened in 2016. It primarily follows a girls' soccer team as they discuss different topics, including themselves and the world around them. The team then has to come together through sudden trauma that will test them all — and strengthen their bonds.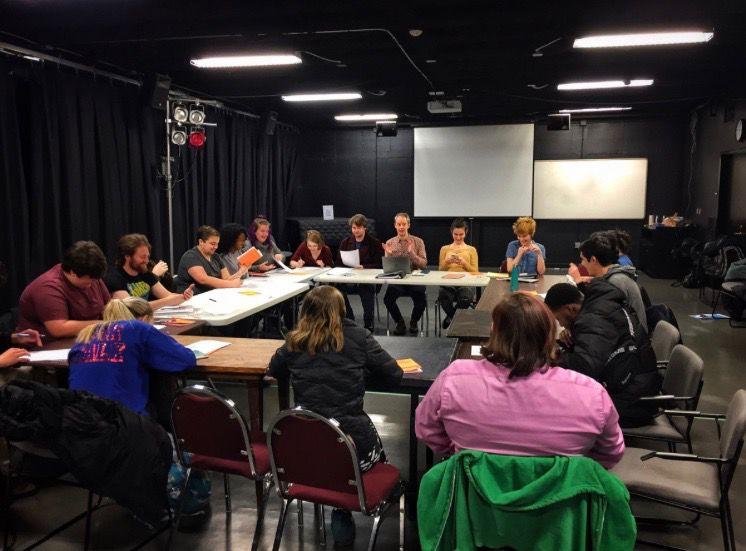 "As You Like It" | Feb. 21 to 23, 28, 29 and March 1 | Crafton-Preyer Theatre 
A classic Shakespeare story, "As You Like It" is being brought into the 20th century with the University's interpretation of the comedy. The show follows a band of exiles through a tale that questions love, politics and gender.
"Indecent" | March 20 to 22, 25 to 29 | Inge Theatre 
Also premiered in the last few years, "Indecent" shows the controversy surrounding the 1906 Yiddish play "The God of Vengeance" that was then translated and changed into a Broadway run years later. That transition brought a lot of issues with it, especially concerning the topic that the play explores — different cultures and their representation.
"Urinetown: The Musical" | April 24-26, May 1 to 3 | Crafton-Preyer Theatre  
This satirical musical follows a world where there's a drastic water shortage and government regulated bathrooms. The show focuses on many politically driven concepts, such as capitalism, climate change and the legal system.