Los Angeles is home to a lineage of black content creators who have molded their pain into art fused with activism. University of Kansas senior and Los Angeles native Halle Alice is following that direction.
Alice's Instagram bio reads "A LA artist who creates to heal & I'm cute wit it." The phrase is not only an introduction to the activist, singer and model, it's a description of what the 21-year-old aims to do with her content. 
"When I write, I try to write from the organic and authentic place of the soul," said Alice, who has been singing since she was four years old. "That's what I try to do with all my music."
Alice released a new single this month, "Can't See Your Face." She's honest about her feelings after a breakup and encourages others to be more transparent. The R&B indie single is backed by an acoustic guitar with Alice's soothing vocals; she vents about being content with a failed relationship.
Alice said vulnerability comes naturally for her — she strives for that same level of transparency in all of her songs. 
"Sometimes I put myself in very vulnerable situations and places that I can draw back on," Alice said. "I'm very emotional in general, so I write from a place of emotion."
Alice also shares her emotions on her Instagram platform that has more than 20,000 followers. Whether she's being an advocate for women of color, promoting new music or sharing recent photoshoots, Alice is intentional about revealing all aspects of her brand — and it has paid off. 
Alice, who has modeled since she was a teenager, was featured in an online gallery for Vogue Italia in May. She was also the cover star of Bitch magazine's summer issue this year. 
Alice said social media has played an integral part in building her fanbase and growing her career. While it's hard to compartmentalize all of her endeavors into an app, Alice makes it work. 
"Being able to connect and being able to also share your art and yourself on a digital platform is really cool," Alice said. "I try to present the most authentically and organically I can and make it be about everything that I am instead of just separate parts. These aren't different brands; it's just me."
Alice just recently started releasing more singles. Though Alice said she has no plans of releasing a new project anytime soon, "Can't See Your Face" is the third single she's released this year. With every release, she explores a different sound, but Alice said that's intentional.
"What I hope that my music will continue to sound like is like a show," Alice said. "Like a Broadway show where it starts at one point with different sounds and meanings and ends at a completely different point."
Luz Perez, Alice's longtime friend-turned-business partner, said Alice's engagement with her music is what made them become friends in middle school.
"I love to hear new music and talk about it, and she was always very musically inclined with being in different choirs and groups, so to hear the music she's making now is inspiring because she's so creative," Perez said. "When she gets inspired, she makes really beautiful music."
This semester, Alice plans on starting Greater World, a discussion-led space for students of color to share their thoughts about important issues regularly affecting them. 
Alice views her activism as a full-time practice just like her music. 
"I think that as a black woman, my existence has become political, so that's where that activism just takes over," Alice said. "Proudly and boldly standing in my truth is my activism, and showing up for causes that people need me for is how I practice my activism."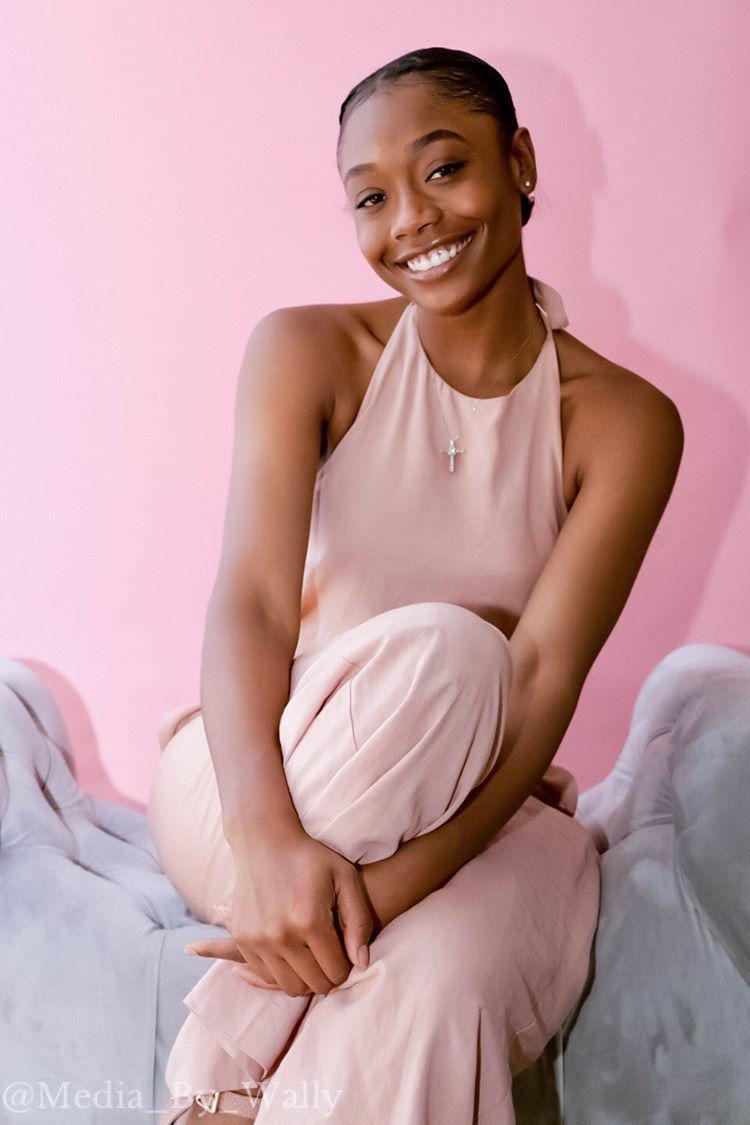 Although life for Alice seems busy right now, she has other goals she wants to pursue, such as a fashion collaboration with Dior while having sold-out concerts — "a more glamorous version" of what she does now.  
"I just feel myself getting better [at what I do] and being the most pure, whole version of myself and seeing what I can do in my wholeness," Alice said. "I feel like God has taken me on a journey to be the best version of myself."