Despite the COVID-19 pandemic, Danny Caine, owner of The Raven Book Store, said he has not had to furlough any of his nine booksellers. In fact, The Raven has seen a significant increase in website traffic.
"What's really interesting is the conversion rate — the percentage of people who visit the website and then make a purchase," Caine said. Based on numbers from April 12, 2020, the conversion rate for independent bookstores' websites are up 484% from the same time last year, according to the American Booksellers Association. 
This comes at a time when the United States Postal Service, an integral component in The Raven's distribution network, faces the possibility of running out of money by September of this year in response to the dramatic decrease in the amount of mail during the pandemic.  
Caine said The Raven's persistence through these difficult times is a reflection of the independent bookstore's ability to be agile and adaptable at a time when so many businesses are struggling. 
"We're 10 booksellers in Lawrence, Kansas, serving mostly Lawrence, Kansas, so we can be nimble and quick. We've reinvented our business model in the past months, which is much harder to do when you have a corporate structure and a corporate bureaucracy," Caine said.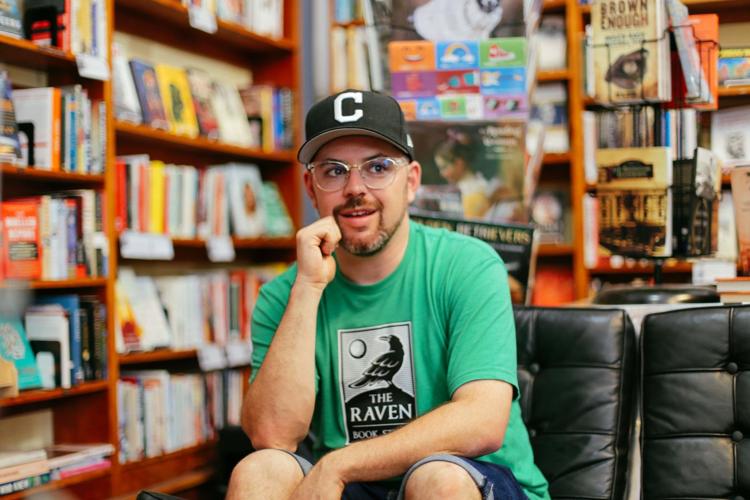 This reinvention of how The Raven maintains its clientele has meant a shift from events and in-store browsing to entirely online commerce. While Caine himself acknowledged that the website isn't the most appealing to look at, he feels it's enough to compete with a giant corporation like Amazon.   
"I think it's in part because Amazon is not as fast at selling books, they're focusing a lot more on groceries and medical equipment, and most [of Amazon's] books are not available with that next-day shipping. And so, in many cases, an independent bookstore is the fastest way to order," Caine said. 
That is, for the time being, certainly true. According to Amazon's Seller Central website, the e-commerce goliath is currently limiting what products are being sent to its fulfillment centers first, prioritizing medical supplies and "household staples," which is a list of items determined by Amazon that includes those fitting categories such as baby products, health and household, and groceries. 
At the same time, The Raven has introduced free shipping to those in Lawrence, a practice it may continue even after the pandemic, according to The Raven's Twitter account.
In addition, Caine mentioned they have also introduced Shipping Tipping, which enables customers to add a tip to their orders that can cover shipping costs for people outside of Lawrence who are unable to afford regular shipping costs. So far, Caine said nearly 50 customers have had their shipping costs covered by complete strangers.
To Caine, it is the intimacy that The Raven shares with its clientele and with books in general that allows the book store to compete with Amazon's power. 
"We think our level of service, our knowledge, how much we care about books and how much we're connected to our community sets us apart from Amazon," Caine said.