The Raven Book Store, Lawrence Public Library, KU Hall Center for Humanities and Explore Lawrence are all teaming up to host an online version of the Paper Plains Literary Festival starting today, April 22, and ending on April 26. 
The festival will feature a series of nine online events that include discussions about books with the author, screenings and panels. Danny Caine, the owner of The Raven Book Store and director of the festival, said he chose to include various establishments in Lawrence because each of them have literary programs, and it made sense to work together. 
"We certainly have a great literary culture here," Caine said.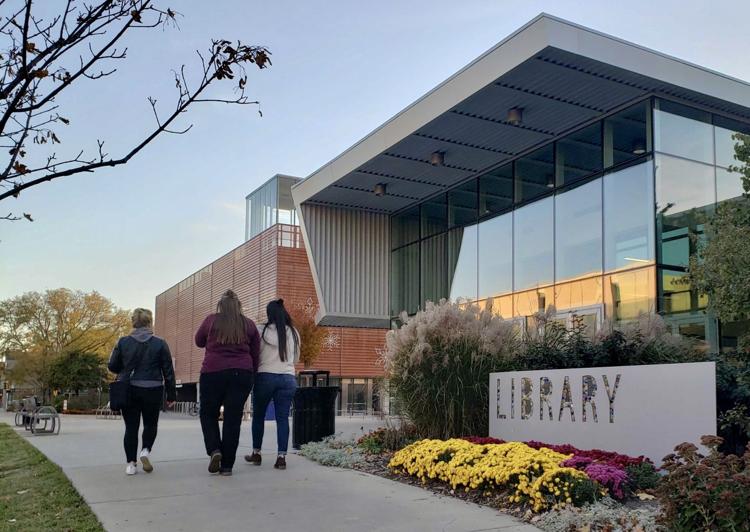 The books from each event are chosen based on the local connection the author has with Lawrence and if the author has a book coming out in the spring, Caine said. For example, Sara Paretsky, the author of "Dead Land," used to live in Lawrence, and certain events in her book are set in Lawrence. Her book discussion is on April 22 from noon to 1:30 p.m.
The Lawrence Public Library contacted author Deb Olin Unferth to discuss her recently published book "Barn 8,"said Kristin Soper, the program and events coordinator at the library. 
"[Books] are a great way to build empathy because you can view a world or a story through someone else's viewpoint," Soper said. 
Aside from book discussions, there are also young adult fiction panels organized by authors Natalie C. Parker and Tessa Gratton, Caine said. These panels feature various authors who discuss science fiction and contemporary fiction, according to the festival's website. 
"It can enrich your life to participate in arts and culture," Caine said. "And that doesn't change if you have to stay at home." 
Each event will be live-streamed on the video platform Crowdcast, and the link to register for the free book discussions can be found here. 
The in-person Paper Plains festival is postponed until April 2021, according to website.