Just Food closed its direct service pantry due to the novel coronavirus and is now distributing pre-packaged boxes of groceries. 
Volunteers at the food bank will keep a distance of six feet to hand boxes to clients who are driving through or walking up to the pantry located at 1000 E. 11th St.
"We will get them enough food to sustain them for two weeks," said Ryan Bowersox, director of outreach and marketing for Just Food.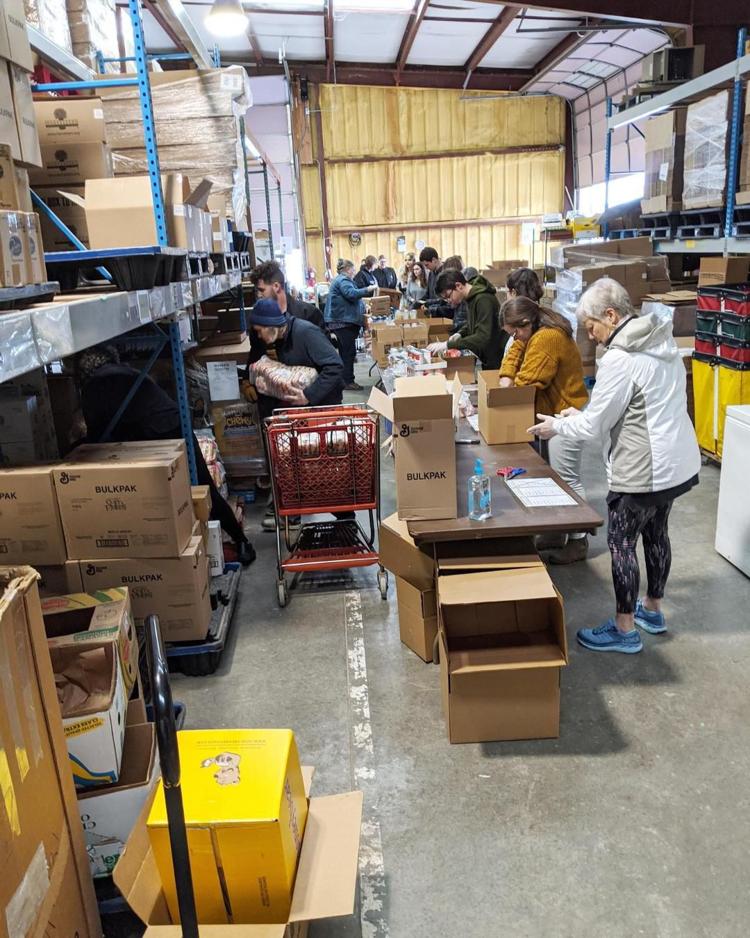 The pantry does depend on donations from sponsors, which is something that has drastically shifted during this time, Bowersox said. Just Food is a harvesting agency, which means it can still purchase food from harvesters to make meal boxes. The meal boxes are mainly going to be filled with nonperishable foods and as many fresh vegetables the pantry can provide, Bowersox said. 
Bowersox said she signed up a total of 72 households and served 250 households all on March 17. 
Bowersox said people who don't normally seek out Just Food's services have signed up in the last week. Many of these people are food service workers, KU students and KU faculty, Bowersox said. As of right now, Just Food's main priority is getting as much food as possible to those in need, Bowersox said. She said the dietary restrictions the pantry is able to accommodate at this time are gluten free and vegetarian. 
"One thing that we really pride ourselves on in our food pantry is that we do incentivize healthy food options," Bowersox said. "For right now, we're just trying to get people food, and we're trying to stretch our dollar as much as we can."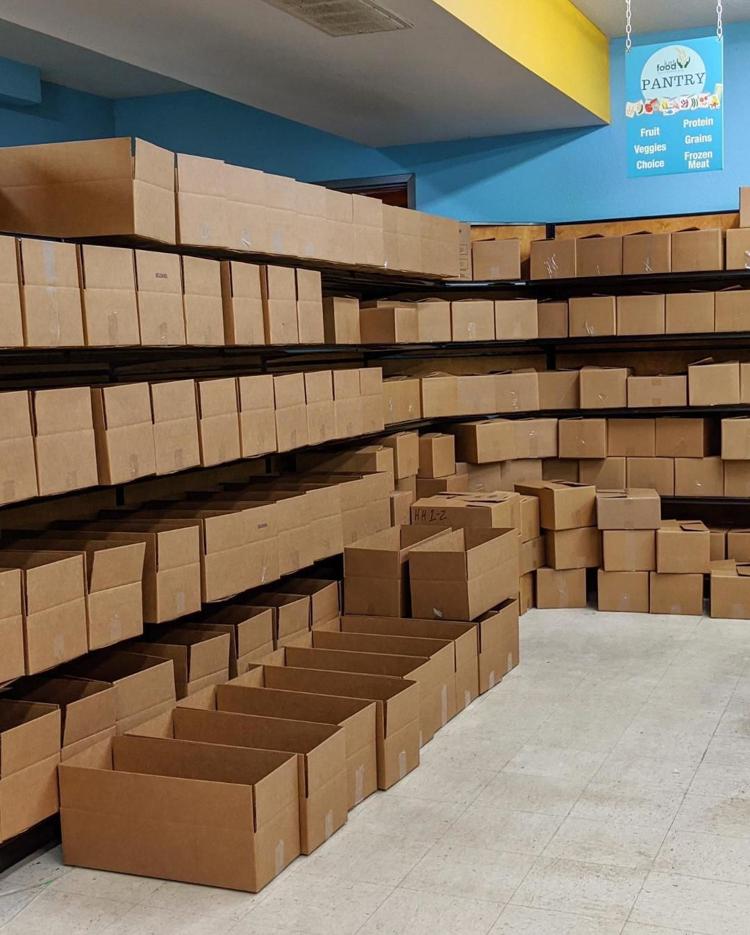 Most of the canned items in the meal boxes are low in sugar and low in sodium. Just Food also increased the mobile pantry distribution, Bowersox said. 
Just Food is also planning to expand past Douglas County because food pantries in Franklin and Leavenworth counties are closed. 
The pantry will be continuing its efforts in handing out meal boxes this week. Its distribution hours for Tuesday, March 24; Wednesday, March 25; and Friday, March 27 are from 12 p.m. to 5 p.m. Follow Just Food's Instagram and Facebook for more updates.