The Lawrence Public Library is hosting ongoing events called "'Light' Reading at Your Library" with seasonal affective disorder lamps to help combat seasonal depression. 
Seasonal affective disorder is a type of depression that occurs at a certain time each year, usually in the fall or winter.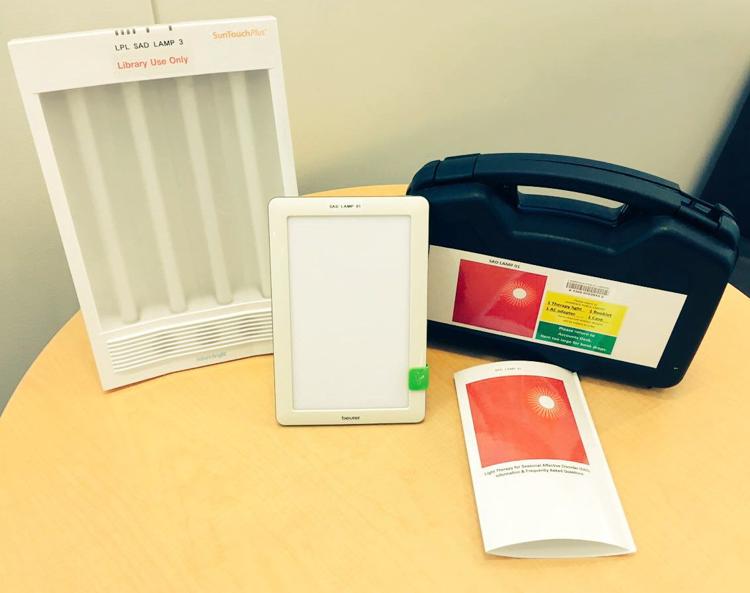 Community resource specialist Kate Gramlich bought SAD lights for herself around eight or nine years ago after being referred by her therapist, she said. When she started seeing positive changes in her mood, she said she thought Lawrence locals could benefit from the lights as well. 
In 2016, the Lawrence Public Library purchased its first four SAD lamps. 
"[SAD Lamps] help reset your circadian rhythm so you can sleep better," Gramlich said. 
The lamps trick your brain into thinking there's more light, Gramlich said. 
The Lawrence Public Library has allowed patrons to check out SAD lamps and take them home for free since 2017, Gramlich said. Locals and students are able to check out the lamps and use them at their leisure. 
"Most people can't afford $50 to buy it, so it's nice for that," Gramlich said. 
Gramlich said if people are unable to attend the "'Light' Reading at Your Library" events, SAD lamps will still be available to use within regular library hours. 
"I hope that students and community members may feel less alone in their experiences of depression," Gramlich said.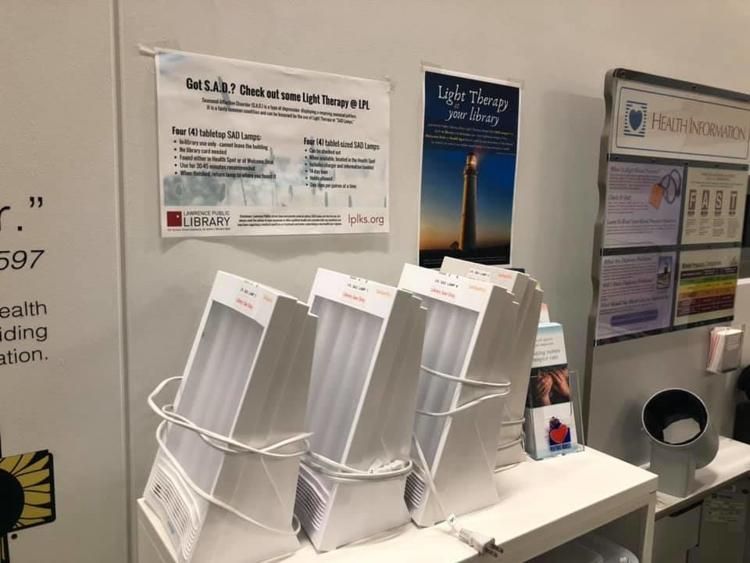 Meredith Wiggins, a library patron, said she likes how "'Light' Reading at Your Library" events provide a space for people who may not have access to SAD lamps to use them in a comfortable, free communal space. 
Wiggins said when she was a student, it was easy for her to spend a whole day inside between classes, studying and working. 
"SAD lights obviously don't replace fresh air and real sunshine, but they're a good substitute when life circumstances are keeping you inside," Wiggins said. 
SAD lamps are set up in the auditorium of the Lawrence Public Library, along with lounge chairs, Gramlich said. 
"'Light' Reading at Your Library" event information can be found on the library's website or on its Facebook page. The next event is on Dec. 19 from 9 a.m. to 9 p.m.