Anyone who finds themselves at Watson Library is likely to find shelves full of centuries-old folk tales, and if they're lucky, they might run into one of the storytellers who brings them to life.
"I'm always looking for stories to tell," said Priscilla Howe, longtime Lawrence resident and professional storyteller. 
Howe has made storytelling her work. She combines personal stories and folk tales, creating a final result somewhere between the two, always starting with "a seed of truth," she said. 
Her stories include everything from classic fairy tales to folk tales. She tells stories to audiences as young as preschoolers to adults. 
Linda Reimond, the director of the arts-based preschool program at the Lawrence Arts Center, said Howe has volunteered telling stories to preschoolers for years. She gives them more than stories. 
"She helps kids develop a love for reading," Reimond said. 
Howe worked as a Slavic cataloger at the University of Kansas in the '80s. But then she moved to Connecticut, where she found her passion for storytelling as a children's librarian.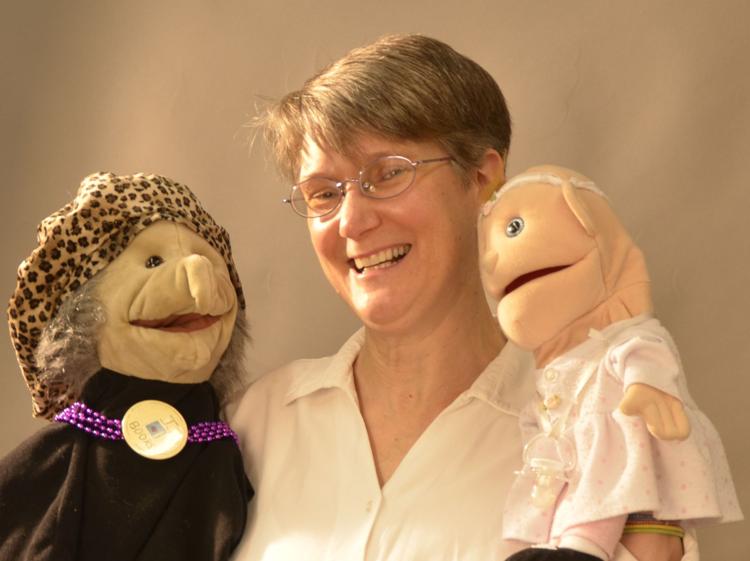 Howe has traveled to four continents and 14 countries to perform. She's performed in Brazil and Beijing, but she said Belgium and Bulgaria have had the greatest impact on her storytelling.
Hosting gatherings in her backyard and "Grimm for Grownups" through Humanities Kansas, a nonprofit that works to connect communities with history and stories, Howe's storytelling embodies the artistic atmosphere that flourishes in Lawrence. Howe said she's moved to Lawrence four times and has noticed the strong sense of community in the city that inspires her stories. 
"If I need a cup of sugar, there are five people I can walk to," Howe said. "Often, I'll come back with a story." 
One of Howe's stories is drawn from an interaction she had when working as a cataloger at the University. 
One day, Howe met a librarian from Leningrad who told her about being separated from her mother while fleeing during the blockade of the city during World War II. 
Upon being reunited, she refused to believe it was her mother until she held up a doll she owned before she was evacuated. Howe now tells this story, "The Siege of Leningrad," from the mother's perspective.
Howe said one of the most important aspects of stories is that "they have the ability to create links through history." 
Although she never spoke to the librarian again, the link from that day — nearly a century ago — now lives on through Howe and everyone who hears her story. More than a decade passed before she told "The Siege of Leningrad."
"People will tell you their stories if you have a willingness to listen," Howe said. 
Howe pulls from folk talks, friends and serendipitous encounters for her stories.
In the process of telling other stories, Howe has made discoveries of her own. She has started to tell her great aunt's story from a journal during World War I. 
"While telling the Leningrad story, I asked myself, 'Why am I not telling my great aunt's story?'" Howe said.
This question has led Howe to plan a trip to her family's archive in Canada to find more stories in her family history.
Howe also said she is hoping to have a book of Bulgarian folk tales published in the spring. She also plans to continue telling stories abroad. 
The passion Howe has for her storytelling is evident in how she describes her work — stories have the power to connect us. 
"People remember a story," Howe said. "There are moments in stories when everyone is breathing together."