Before the days of instant communication, artists didn't gain popularity overnight. Most artists in the 20th century didn't enter the public eye until long after their deaths, and this remains true in the case of modernist painter Albert Bloch. 
This phenomenon is just what local filmmaker Tim De Paepe is trying to highlight in his new documentary "AB" that will screen at the Lawrence Arts Center on Sept. 20 at 7 p.m. 
Albert Bloch was born in St. Louis, Missouri, in 1882. In his early twenties, he moved to Germany and associated with the Blue Rider movement. Bloch's career found early success in Europe; however, once World War I began, he and many other artists were forced to flee. So, Bloch returned to the Midwest. He moved to Lawrence in 1922, and became a professor at the University of Kansas and remained head of the Department of Painting and Drawing (now the Department of Fine Arts) until his retirement in 1947.
After his retirement, Bloch disappeared from the public eye almost completely. That is, until Bloch's grandson, Scott J. Bloch, approached director De Paepe in 1996 and asked him to create a documentary about the artist's life. 
"This has been an ongoing process ever since," De Paepe said. 
Scott chose De Paepe to document his grandfather's life because De Paepe said he loves art history and film, which were his main emphases when he attended the University of Kansas. He's also directed three professional documentaries. 
"When [Bloch] approached me to do the documentary, I was already involved in two other projects, and I thought might as well get the next one going," De Paepe said. "I had no idea it would take this long."  
"AB" took almost 23 years to make — and this was not 23 years of constant inspiration. De Paepe said they stopped filming in 2001 for a while. 
"We just got trapped in this cycle of endless editing, and that's when Dr. Chong jumped in and helped shove us over the finish line," De Paepe said.
Kelly Chong is a co-producer for "AB" and chair of the department of sociology at the University. Chong had learned about Bloch in 2015 when she attended some of the exhibitions at the Lawrence Arts Center. 
"I liked his paintings, but I didn't know much about him," Chong said. "But when I met Tim, he had been working on this project, and I got to know about Albert Bloch." 
Creative struggles weren't the only troubles that plagued the film. Funding issues had also become increasingly problematic. 
"If you don't have the money, you simply can't make the film," Chong said.
Chong and De Paepe are co-authors of a grant proposal and won two substantial ones, The ArtsKC Inspiration and a grant from the Mid-America Arts Alliance. 
"It was the process of writing these proposals that helped open up the idea of what the film was going to be," De Paepe said. 
When the film first began back in the late 1990s, there was an exhibition of Bloch's work in many major art galleries across the world. His work was shown in Kansas City, Missouri, Munich, Germany and Wilmington, Delaware.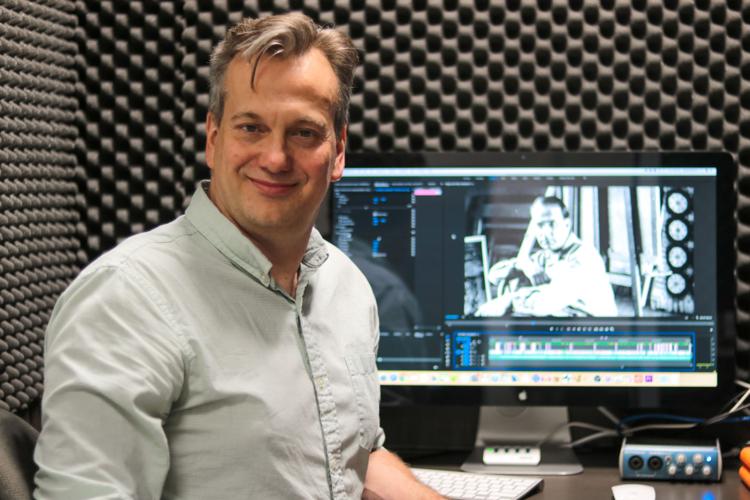 "We thought with all this going on, this must be the apex of Albert Bloch," De Paepe said. "Well that didn't happen."
Instead, private collectors started buying Bloch's early works. However, this didn't start happening until the last five years when people started to recognize his contribution to the art world, De Paepe said. 
"There was no precedent for an increase in Bloch's prominence in the late 1990s, so in a way, the film almost needed to take as much time as it did," De Paepe said. "His rising, to me, was the true ending to the film. We've never seen that kind of pothole in a documentary before."
The filmmakers were able to ride on this popularity during the final months of the creation process. 
"The fact that we were able to incorporate this wave of popularity into the documentary, in the end, makes it a much richer film," Chong said. 
Albert Bloch's painting "Winter" is currently on display at the Spencer Museum of Art.