College can be extremely stressful, but that doesn't mean you can't go and enjoy yourself every once in a while with some music or other performances around Lawrence. Here are some upcoming fall shows at The Granada and the Lied Center to relieve some of that tension from exams and deadlines: 
Bad Suns | Sept. 7 at The Granada
The Los Angeles-based alternative rock band Bad Suns kicks off the fall concert season with a sound that combines gritty guitar and melodic piano following its release of "Mystic Truth" in March.
American Football | Sept. 13 at The Granada
Another rock band that's a little more indie is also coming to The Granada with music from their 2019 "LP3." The band's music has a much softer vibe than the others on this list, so prepare for a more relaxing sound at this show.
Buddy Guy | Sept. 17 at the Lied Center
A blues legend and one of the best guitarists of all time, according to Rolling Stone, Buddy Guy is coming to perform at the University to remind us all what he states in the name of his latest album: "The Blues is Alive and Well."
Phony Ppl | Sept. 23 at The Granada
Billboard-charting Phony Ppl brings a blend of funk, R&B and hip-hop to The Granada in late September to put on a party of a show. Fans can look forward to dancing the night away at this show.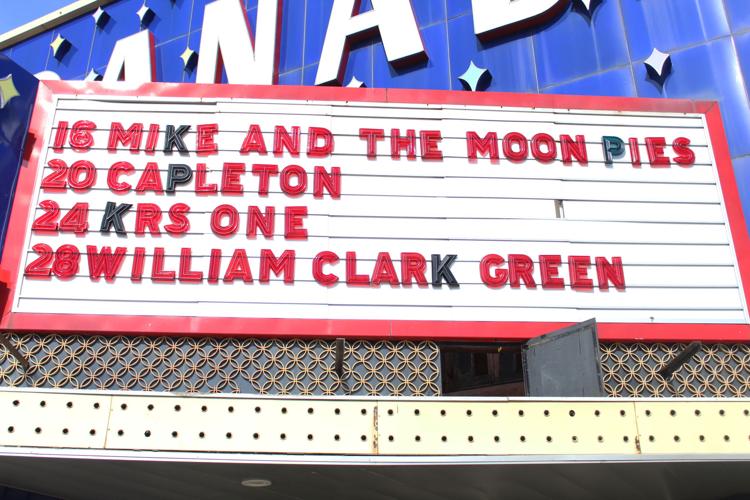 Of Mice and Men | Sept. 29 at The Granada
One of the more popular artists on the list, Of Mice and Men comes to The Granada to finish off the last weekend of September. Peaking at number one on Billboard's Rock and Independent charts, along with their dedicated fanbase, this will be one rocking performance.
Injury Reserve | Oct. 5 at The Granada
If you're looking for a little more rap, Injury Reserve is the show for you. Compared to A Tribe Called Quest and Brockhampton, this alternative hip-hop trio will be showcasing its newest self-titled album that features big names like Aminé, DRAM and Rico Nasty.
Rent (20th Anniversary) | Oct. 6 at the Lied Center
The 20th anniversary tour of the Tony Award-winning musical is coming to Lawrence this year. The show follows "an unforgettable year in the lives of seven artists struggling to follow their dreams without selling out," the website says. You may recognize popular songs from the show such as "Seasons of Love" and "Out Tonight"
Mason Ramsey | Oct. 19 at The Granada
The yodeling social media sensation Mason Ramsey will hit the Granada in October following the release of his first EP, "Famous," last year. The young star will be performing a mix of country and his signature yodeling alongside some yet-to-be revealed special guests. Look out for this one. If you haven't already heard people talking about it, you will.