Lawrence nursery One Heart Farm and Nursery has recently expanded its operation, taking over most of what was once Sunrise Garden Center, located at 1501 Learnard Ave. The business now has nine fully functioning hoop houses, making more room for plants as the business heads into its fourth growing season.
"When people come in here, we want them as soon as they walk in to see how beautiful that this place has become once again," co-owner Chris Black said.
The garden center has been operated by various nurseries for almost 100 years. Sunrise Garden Center closed in 2013. Shortly after its closing, co-owners Black and Pete Flory of One Heart Farm and Nursery teamed up after being introduced by a mutual friend. They then moved into the space and began to work on its infrastructure.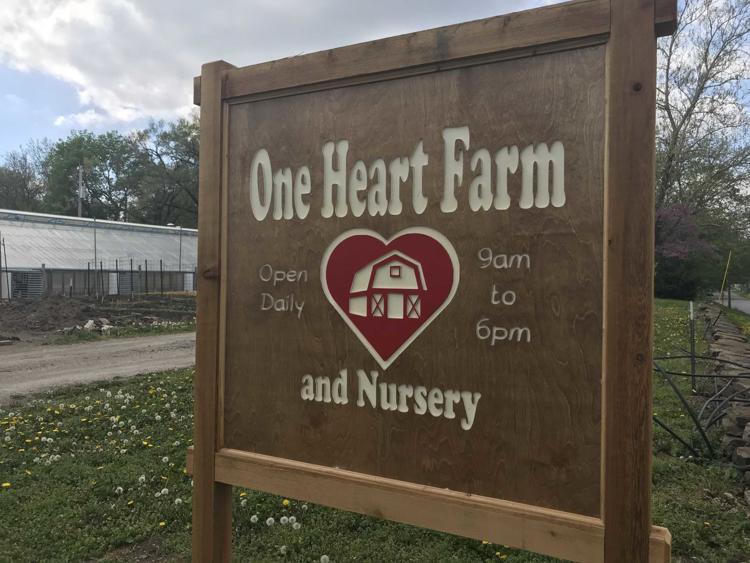 Last year, the nursery only had about six-and-a-half hoop houses, greenhouses, up and running behind the garden center. The expansion to the main greenhouse has also allowed for the nursery to post signage outside of the greenhouse.
"It took a lot of work to bring it up to not just be able to grow here but to have it look attractive and feel inviting once again," Black said.
One Heart Farm and Nursery carries a variety of plants, including houseplants, blooming plants, succulents, annuals, perennials and tropical plants.
Flory said this year in particular, the nursery has put a focus on tropical plants because that is what Sunrise Garden Center focused on in its years of operation.
"We carry things that you can't get at other places here in town," Black said.  
One Heart Farm and Nursery also works with nonprofit organizations in Lawrence. It will work with the Boys and Girls Club of Lawrence to do growing projects and workshops with the students involved in the organization.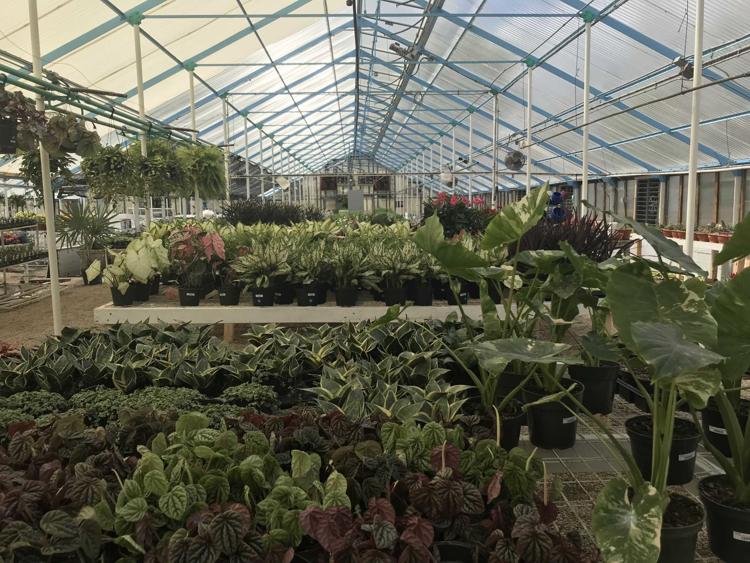 It has also recently started a program called Just Grow. The program will donate produce to Just Food, the nonprofit food bank in Lawrence. One Heart Farm and Nursery even has a full hoop house dedicated to vegetables and produce to donate to the organization. Just Food currently has satellite gardens that provide much of its produce.
"We're just trying to make it to where those gardens can be filled up at the beginning of the year; they get the best production of food out of it, and we just want to make a sustainable farm," Flory said.
In the future, Flory said he wants to increase produce donations to Just Food. He said One Heart Farm and Nursery plans to start a growing competition in the next few years where community members plant extra produce and donate it, getting a prize if they donate the most.  
"I want to get it to where it's hyper-local," Flory said.
Spring is a busy time for One Heart Farm and Nursery. There's one day in particular when a greenhouse gets most of its business that will keep the nursery particularly busy: Mother's Day.
"It's like five Christmases wrapped up into one," Flory said.
One Heart Farm and Nursery is open daily from 9 a.m. to 6 p.m.
—Edited by Nolan Brey