Miles away from Maryland, the familiar place she called home, senior Toni Thenstead anxiously awaited her arrival to the University of Kansas — she knew college was her opportunity to grow and truly experience life on her own. 
"I just remember feeling anxious because I never had been to Kansas before, but I knew it was a good opportunity to grow," said Thenstead, a student in the respiratory care program.
The transition between high school and college can be a scary new chapter to prepare for, but before you even step on campus, you can prepare to build the needed foundation for your first year of college. 
College is your time to grow into an adult while you create personal relationships and education that ultimately prepares you for life after college, so make the most of your time.
Thenstead and Howard Graham, the associate director of academic programs for the Office of First-Year Experience, offer advice for how to make the most of your time in college, starting with your first year.
Experience everything college has to offer
The only way you can truly survive in college is allowing yourself to enjoy life and to have fun. It is okay to take a break from assignments and go to events around campus and finding a student organization that you enjoy. Thenstead said freshmen should go to as many events as possible, join various organizations and meet people along the way. 
"The more you randomly talk to people, the more comfortable you get in college," Thenstead said.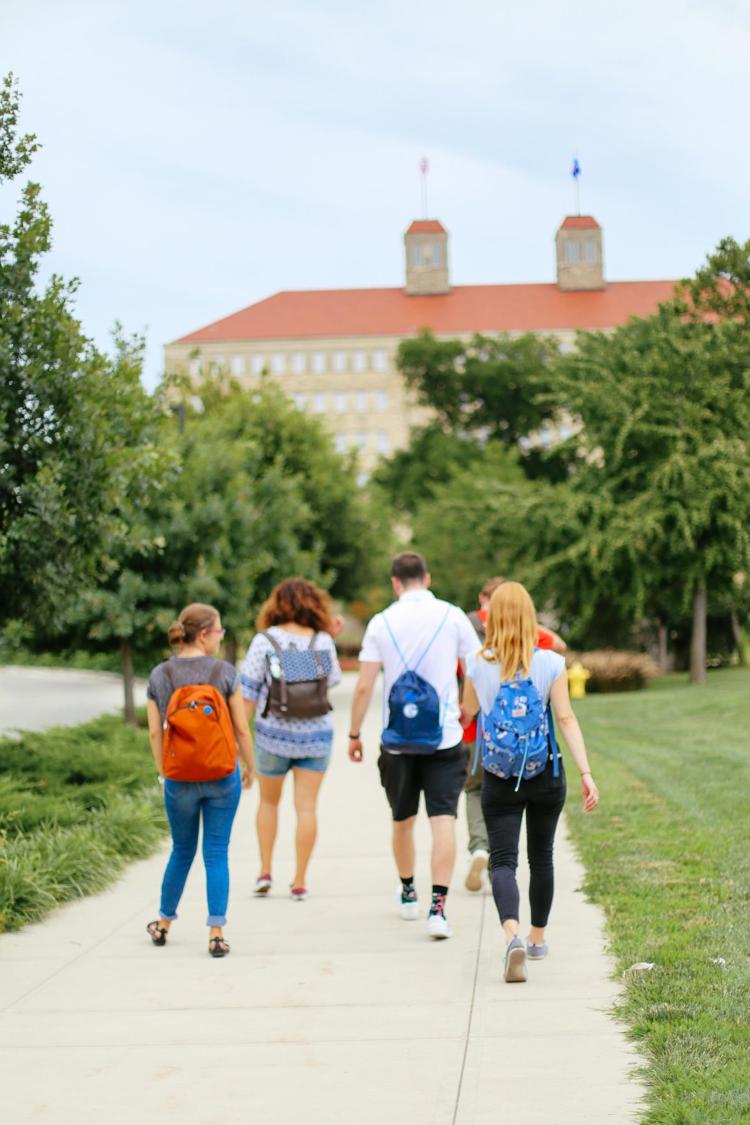 It's all about self-advocacy 
Self-advocacy is important to allow students to actively express and share their needs, wants and potential concerns with faculty and friends, Graham said. In other words, self-advocacy is the ability students possess to obtain resources and connections that create the full spectrum of college life: education, social life, career goals and aspirations. 
Success does not find you — you have to find it
Yes, some people get lucky and are automatically successful in life; however, for many people, it takes some blood, sweat and tears to get to where they want to go. At the University, there are many ways in which freshmen can be successful, but it starts with your willingness to achieve those goals. 
Students should set short-term and long-term goals, deciding how they will meet these goals and finding a system that allows for the effective tracking of obligations on the pathway toward these set goals, Graham said.
Build relationships
College is the perfect way to begin developing relationships with professors, advisers and other students. Building relationships goes hand-in-hand with networking for future careers and job opportunities. 
This is important for incoming freshmen who are living in a residence hall with a new roommate whom they might not have known before college. Building relationships and your ability to learn alongside others is one of the richest parts of any educational experience, Graham said.
Buy a planner
Not only does a planner keep you organized, it helps to hold yourself accountable to deadlines and time commitments, Graham said. With a planner comes picking and choosing what events you can attend or what homework needs to be completed. It is essential to staying organized during your first year of college and allowing yourself to be ready for the many events, sporting games, homework assignments and exams. 
If you want to do everything, you have to figure out a way to make informed and strategic choices by keeping track of where and when you need to be somewhere, Graham said.