With Valentine's Day fast approaching, McLain's Market is preparing a special menu along with its usual treats and dishes. McLain's is serving Valentine's Day macarons, cakes, cupcakes, truffles, cookies and chocolate-covered strawberries to celebrate the festivities. 
As a popular location for University of Kansas students and faculty alike, McLain's has to plan ahead to make sure they are ready for Valentine's Day orders. Kat Bryant, manager of the Lawrence location's cake department, said they started prepping a week before.
"We probably made 10 dozen just of our different flavors of macarons on Monday," Bryant said, "But that's not including the ones we were making last week as well."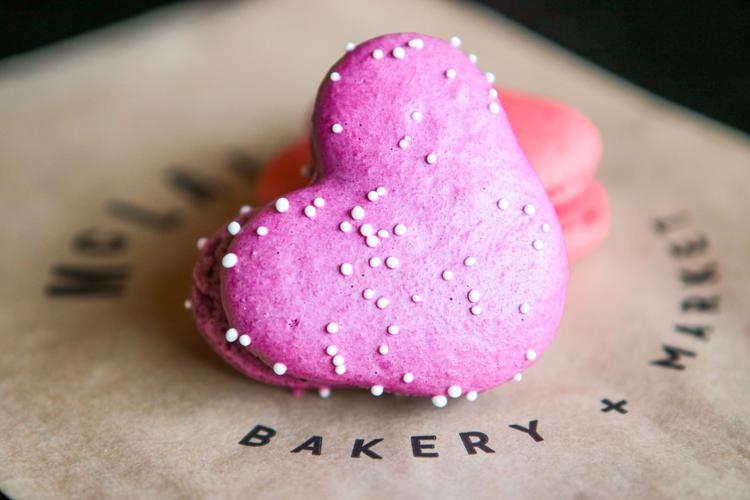 McLain's comes out with new designs for holiday specialties every year, but this year they kept the designs consistent across the three locations in Lawrence, Overland Park and Waldo. 
On this year's menu, McLain's is offering heart-shaped fondant cookies with messages written on them to resemble conversation hearts, and royal iced cookies with messages such as, "I like you a latte."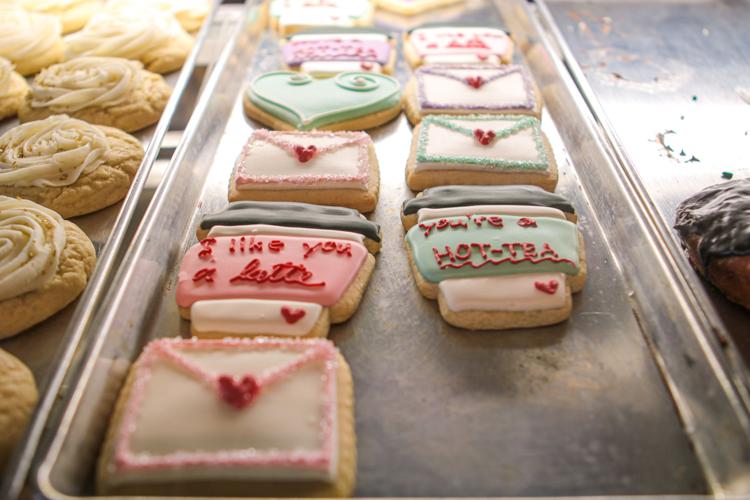 Bryant said that so far the most popular Valentine's Day treats have been the heart-shaped macarons and the chocolate-covered strawberries.
McLain's is also taking custom orders. However, because of the increase in demand for Valentine's Day, the bakers need at least a 48 hours notice before the holiday to complete the order.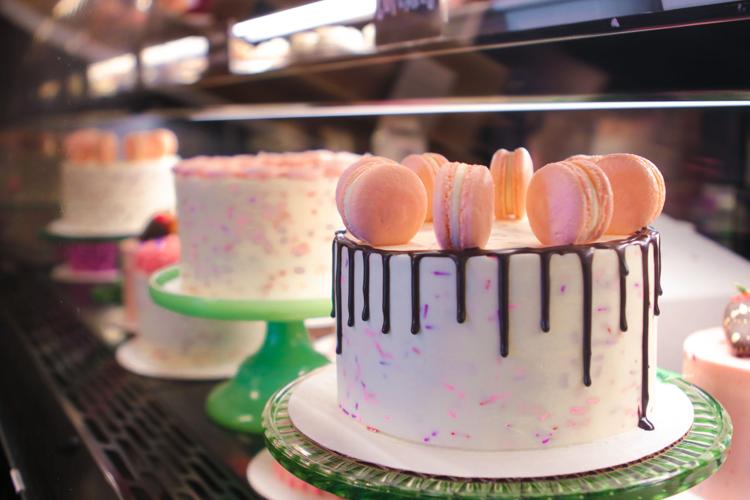 "I would guess normally we probably get maybe five to six cakes or miniature dessert orders a day," Christian Kettler, the front of house manager of McLain's, said. "And with Valentine's Day, it's usually 30-ish." 
McLain's is also offering box sets of some of the special treats as well as free on-campus delivery on Friday, Feb. 14. 
Bryant recommended the chocolate-dipped macarons, and Kettler recommended anything on the special holiday menu.
"The desserts speak for themselves," Kettler said.