A new doughnut shop called Humble Donut Co., which serves more than 20 varieties of miniature doughnuts, has opened inside the Orange Leaf Frozen Yogurt franchise in west Lawrence.
"It's doughnuts and yogurt," owner Karly Atwood said. "It appeals to everybody."
Located at 4801 Bauer Farm Drive, Humble Donut Co. has been open for about two weeks. 
Store owners Karly and Kevin Atwood said they opened Orange Leaf in 2010, but they wanted to open a Humble Donut Co. location to give customers "something different." Orange Leaf has a franchising partnership with Humble Donut Co.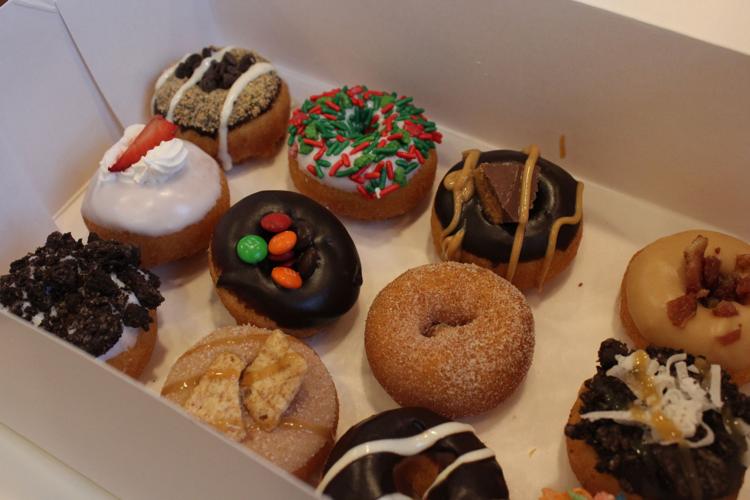 "It's so fun to me as a business owner to introduce a new concept," Karly said. 
The shop makes doughnuts to order to be purchased in sizes ranging from three to three dozen with up to six different flavors. A pack of three costs about $3. 
Customers can purchase five different classic flavors, such as glazed, chocolate iced or cinnamon sugar. Humble also offers more creative flavors, such as"Birthday Cake" and "Maple Bacon." There's even cereal and candy doughnuts made with the cereal and candy of the day. 
Humble Donut Co. also plans to offer speciality doughnuts with the season and a doughnut of the week, Karly said. 
"It's like a little sampling of all these different flavors," Karly said. 
Since opening the location, Karly said she has seen an increase in traffic. She said the crowd has been a "little bit of everyone," with people getting doughnuts before work, families coming in with kids and college students grabbing a snack. 
University of Kansas sophomore Morgan Rohloff said she has worked at the Lawrence Orange Leaf since September, but she's worked at other locations for more than four years. She said she thinks the doughnut shop adds some excitement to the location.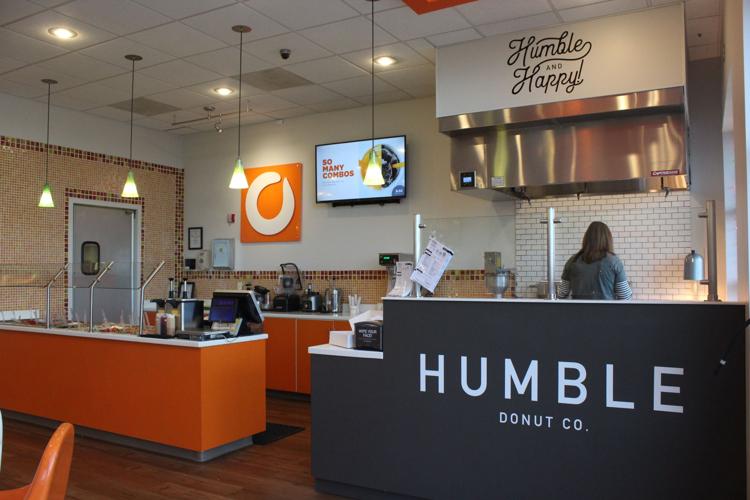 "I've only known Orange Leaf by itself, and all of a sudden, they're adding this new idea that's super fun," Rohloff said. "People are stoked about them."
There are nine total Humble Donut Co. locations in five states, including shops in Missouri, Ohio, Texas, Wisconsin and Florida, according to the company's website. The Lawrence location is the only shop in Kansas. 
While both businesses are open and operating, Humble Donut Co. will host a grand opening Saturday, Dec. 14, during its normal business hours. During the grand opening, customers can receive a dozen free cinnamon sugar doughnuts if they purchase a dozen or more doughnuts, Karly said. The owner also said she hopes to host special events, such as late night speciality doughnuts. 
Her long term hope is to get more people to check out the business. Karly said she is excited about the addition and thinks the Lawrence community will be excited too.
"Lawrence is such a fun place," she said. "It loves finding new products it can get excited about." 
Both businesses are open from 8 a.m. to 10 p.m. daily.