Ever since Cory Johnston graduated from Kansas State University, he knew he wanted to open a brewery. After a career in banking was derailed by the recession in 2008, Johnston pursued that career with the opening of Fields & Ivy Brewery.
Located at 23rd and Haskell, the new brewery opening in May 2019 aims to use locally-grown wheat and corn to craft its beers.
"Kansas grows some of the best wheat in the world," Johnston said. "That should definitely be part of the beer scene."
Johnston said he invested in a wheat and corn farm in Wellsville in 2012. His neighbor, who was opening a distillery in the crossroads district of Kansas City, Missouri, asked Johnston to grow the wheat and corn needed for crafting.
"I joined the two concepts of growing grain and also opening a brewery," Johnston said.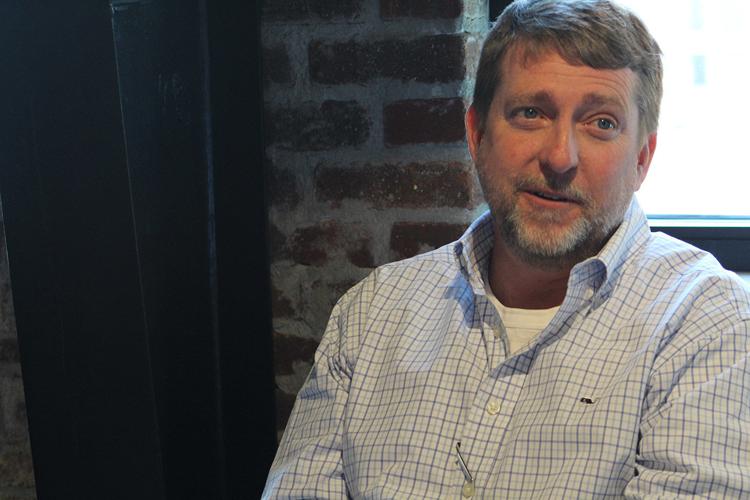 That combination is where the name Fields & Ivy comes from: fields being the agricultural part and ivy being "a fancy way of saying the art of turning it into beer," Johnston said.
The space at 706 E 23rd St. had been vacant for the past eight years. Johnston bought it in 2017 and began construction immediately. Finally, the newly renovated space, complete with its own in-house distillery, is nearly ready.
"[The brewhouse] is big enough to supply all the beer in here along with packaging it and bottle it for distribution in Kansas City," Johnston said.
Derrick Broeckelman is the general manager of Fields & Ivy. He spent the past 10 years as the general manager for Gella's Diner & Lb. Brewing Co. in Hays before moving to Lawrence for Fields & Ivy.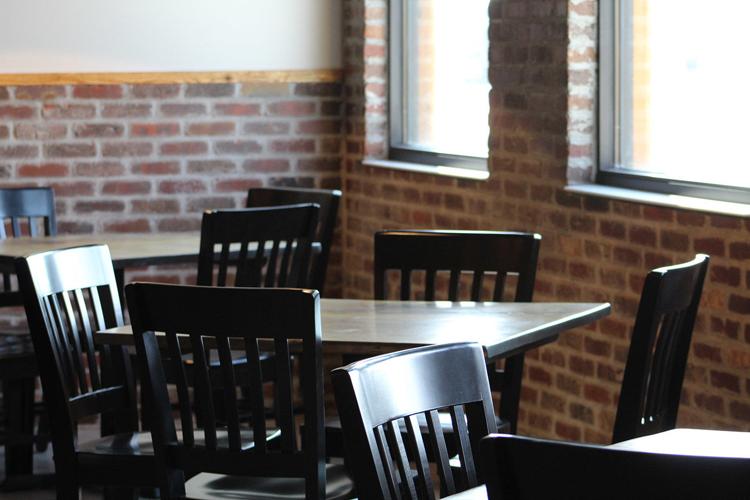 Broeckelman met Johnston through a mutual contact at a craft brewers conference in Philadelphia, Pennsylvania in May 2017. Broeckelman heard Johnston's pitch there and decided to make the move to Lawrence.
"[The decision] wasn't easy by any means," Broeckelman said. "But I thought it was time to challenge myself professionally."
Johnston said he was attracted to Lawrence as a brewery location because of the community and culture of the beer scene. He said the location also sold him because of the traffic 23rd street sees and the outdoor lumber awning in the building — a space he plans to turn into a beer garden.
"Once you've gotten off the road and underneath the awnings, it just felt like a private garden," Johnston said. "It's perfect for a brewery."
With less than two months until the grand opening, Johnston said he's excited for people to finally see it.
"It's been a long time in planning," Johnston said. "We can't wait to get our own equipment in and start making our own beer. We can stop talking about it and actually do it."
One feature Johnston created along with the bar includes tiles that represent painted quilts on the side of barns. These shapes add another layer of Fields & Ivy's connection to agriculture.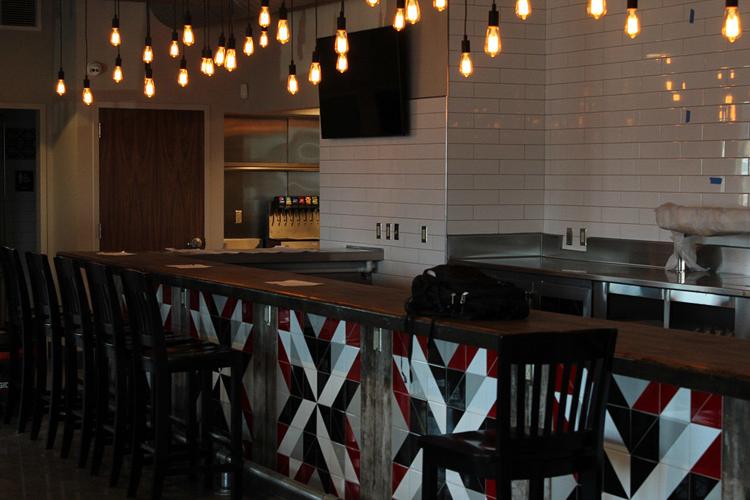 "We really wanted to support that part of the Kansas story," Johnston said.
Broeckelman said he's excited for the doors to finally be opened and for the community to see the work that has been put in.
"Tying in the agriculture side of Kansas to not only the brewery but the restaurant as well — that's what made me take that leap of faith," Johnston said. "I'm excited for this place to be busy and loud, taps opening and closing. This is what I'm used to — a place that's really busy, and everyone's having a good time and lots of laughter."