Today at 7 a.m., Lawrence's newest restaurant, Greenhouse Cafe, opened its doors to the public at 1012 Massachusetts St.
Greenhouse Cafe is attached to the Greenhouse Culture, a nondenominational church formerly located in the historic Masonic temple on Massachusetts Street. Leaders of the church had long dreamt of having a cafe that would service people of all incomes and backgrounds, just as their church does.
According to the church's website, Greenhouse Culture is dedicated to creating a sense of religious community in a laid-back and hospitable environment, and a cafe seemed to be a perfect setting to reach a wider array of people. However, due to spacing issues at their former location, it always seemed out of the realm of possibility.
When the space at 1012 Massachusetts St. became available in July, the church decided to relocate and began working on the cafe. A large glass door that resembles a garage door separates the sanctuary from the restaurant. When extra space is needed, the door opens, creating a large open space for patrons to wander around.
Half of all the cafe's profits will go to a charity that aims to end human trafficking, said kitchen manager Breana Moffitt. This is an important staple in the mission statement of the restaurant as it shows its dedication to service rather than profit. Customers will be sure they are supporting a good cause all while relaxing, Moffitt said.
"We just want to provide a good environment and for people to sit back, study, chill or whatever else," Moffitt said.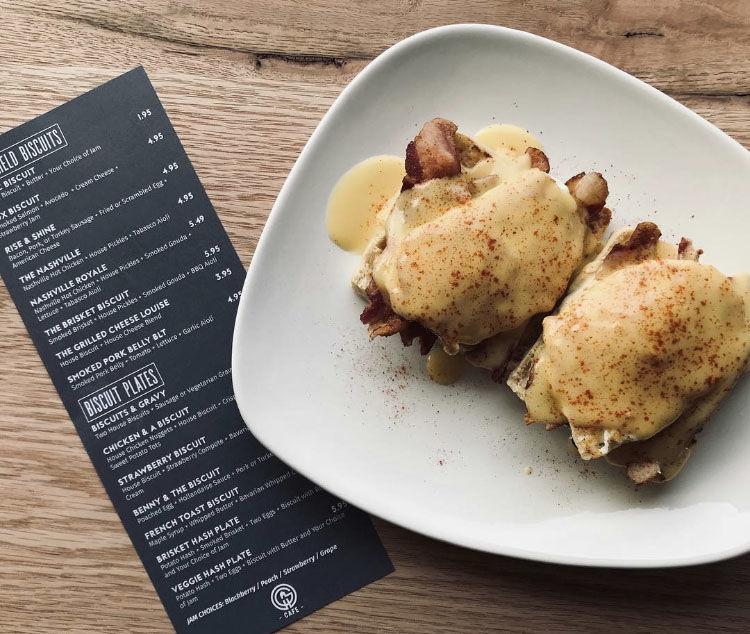 As Lawrence's newest restaurant, Greenhouse Cafe will feature a fully stocked coffee bar and a distinctive menu.
Almost all items are biscuit-oriented, with choices such as biscuits and gravy or a biscuit french toast. There will also be vegetarian and gluten-free options in an effort to be inclusive and welcoming to all customers, manage Sherri McGuffin said. The restaurant's goal is to create a laid-back atmosphere.
"We don't want anyone to feel any intimidation, only hospitality," McGuffin said.
The cafe is open from 7 a.m. to 3 p.m. Tuesday through Saturday.