Big Mill, a new restaurant inspired by a 19th-century Dutch-style windmill, opened its doors to Lawrence on Feb. 19 at Ninth and Mississippi Streets. 
The menu for the restaurant consists of handheld sandwiches, such as burgers and Coney Island-style hot dogs, but it specializes in Detroit-style pizza.
The restaurant's name, "Big Mill," refers to the 64-foot tall Dutch-style windmill, the Wilder and Palm mill, that operated from 1864 to 1904 near the corner of Ninth Street and Emery Road — just a few blocks from the restaurant's current location.
The owner of Big Mill, Brad Ziegler, started renovations of the building in July 2018 to include mill-like features such as tin ceilings and wooden floors. The mill was initially under construction during Quantrill's Raid in 1863, according to an article by the Spencer Research Library. Damage from the raid was quickly repaired and the mill was completed in June 1864. It was, however, destroyed by a fire on April 30, 1905.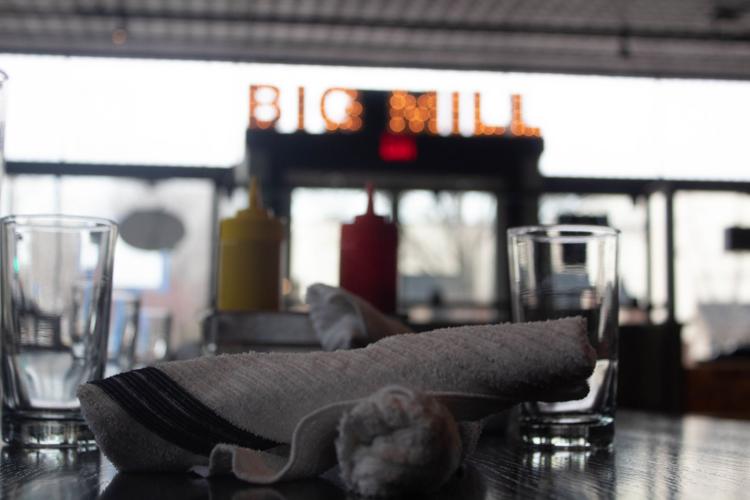 Upon purchasing the building, Ziegler began to research its history at the Watkins Museum of History.
"I enjoy Lawrence history, and the building itself is considered a historic landmark," Ziegler said.  "The windmill reference pays homage not only to the Dutch mill, but also to the grocery store that occupied the site."
Ziegler found out that the building was built in 1921 when Fred Klock decided his long-established business, Klock's Windmill Grocery, needed a new location. Ziegler was curious as to why the word, "windmill" was significant to the grocery store's name, so he dug deeper and found out about the mill.
"[Ziegler] immediately decided he wanted to open a restaurant in the space," General Manager Stephanie Thorpe said.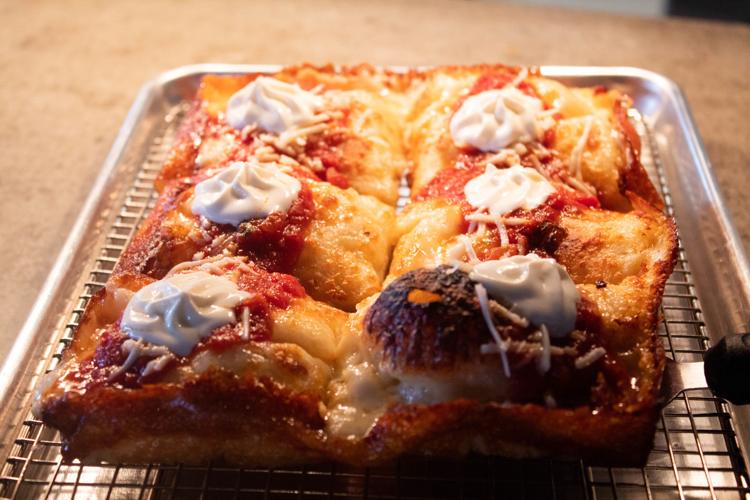 At the beginning stages of the restaurant, Ziegler, Thorpe and Head Chef Tim Quillin discussed what they wanted their mission statement to be. Thorpe said it did not take long for them to decide their top priority was to make sure everyone felt welcome.
Ziegler has two other restaurants with historical connections, including Henry T's which is named after Henry T. Davis, a property owner who is buried in a small cemetery north of the restaurant, and Six Mile Chop House and Tavern which refers to the hideout of the original Jayhawkers. 
Big Mill is located at 900 Mississippi St. and is open Sunday through Thursday 11 a.m. to midnight and 11 a.m. to 2 a.m. on Fridays and Saturdays.