This week's New Music Monday features Logic, Shawn Mendes and YG. While none of the singles are standout tracks, they do hint at new music from each of the artists.
"Homicide" by Logic feat. Eminem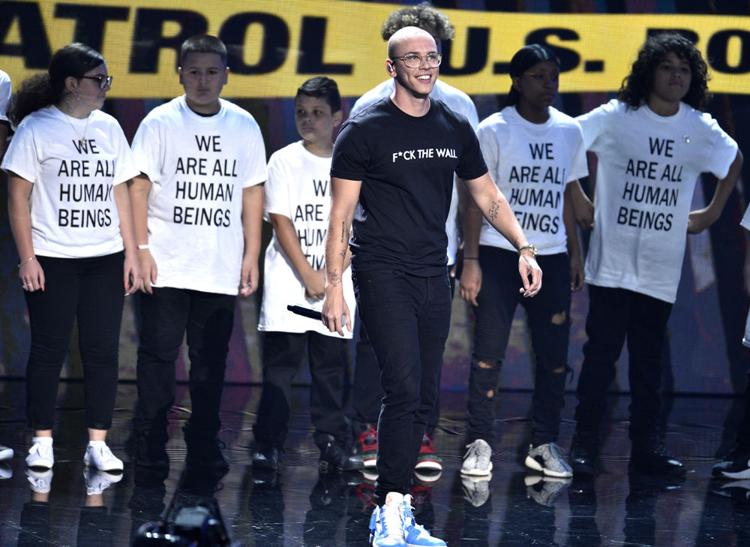 In case the world needed another reminder that Logic can really rap, he released "Homicide," a new single with his lyrical prowess-adjacent idol, Eminem. The song is basically the playing field on which both artists spit their lyrically murderous flows, as the song's title suggests.
Logic raps about not being a mumble rapper and being among rap's elite in terms of his lyricism, which is followed by Eminem rapping about being the greatest of all time. "Homicide" is four minutes of Logic telling listeners that he can actually rap, which is something he feels the need to constantly remind everyone, considering this isn't his first time releasing a lyric-heavy song, but it doesn't really offer anything else except the audio from a viral Eminem impersonation as an outro.  "Homicide" is the third single from Logic's upcoming album "Confessions of A Dangerous Mind."
"If I Can't Have You" by Shawn Mendes
"If I Can't Have You" is Shawn Mendes' first single since his self-titled fourth album, which was released last year. Throughout the single, Mendes sings about not being able to live without his ex. However, he realizes he may have come to this conclusion too late and won't be able to tell her, furthering his frustration. "If I Can't Have You" isn't a standout single, but it's certainly follows the catchy and upbeat pop song standard.
"Go Loko" by YG feat. Tyga and Jon Z
"Go Loko" is a Spanish-themed single from YG's upcoming album, which is expected to be released this year. As its title suggests, the single is about having an out-of-control sex life. Throughout the single, YG, Tyga and Jon Z rap about the many things they want to do to their partners in bed. The production of the song both overwhelms and complements the lyrics, becoming the main highlight of the song and making it more listenable.