Most students at the University of Kansas know James Naismith invented the game of basketball over 120 years ago. What some might not be aware of, however, are the circumstances of the game's international debut and the effects it's had ever since.
Basketball's Olympic introduction took place during the 1936 Berlin games, which are infamous for taking place under Adolf Hitler and the Nazi regime. 
Andrew Maraniss is covering this relatively overlooked history in his new book, "Games of Deception: The True Story of the First U.S. Olympic Basketball Team at the 1936 Olympics in Hitler's Germany," which was released on Nov. 5. 
Maraniss will speak about "Games of Deception" on Nov. 13 at 7 p.m. at The Raven Book Store.
"This is a very cool book with a lot of Kansas connections, so we are very excited to have him," said Danny Caine, owner of The Raven Book Store.
The book is for young adult readers and deals with themes, such as fascism, racism and anti-Semitism.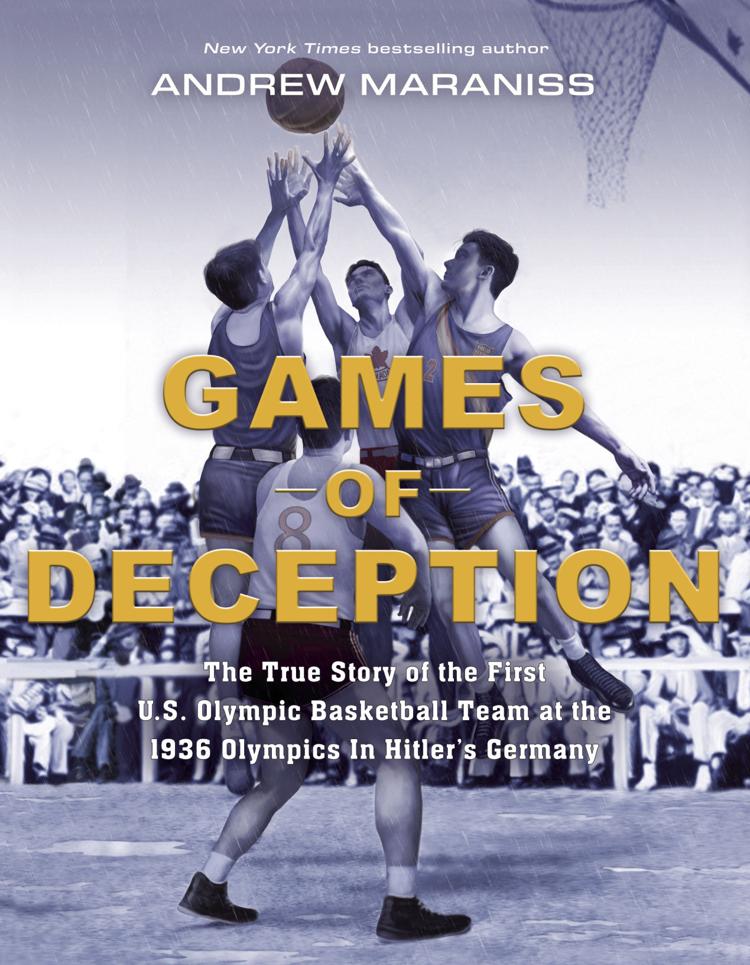 "I like to write books for young adults that are sports-related but also have a deeper meaning," Maraniss said. "I feel like [sports] are a good hook that's attractive to kids to get excited about reading, and they're a good way to start talking about other issues." 
Sports are an accessible topic for children — it peaks their interests and then an author can finesse more thought-provoking matters into the writing, Maraniss said.
"If you told a kid, 'Here, I want you to read a book about racism or fascism,' that might seem too difficult or intimidating for them," Maraniss said. "But, if you tell them, 'Here's a book about basketball,' I think they're a lot more likely to crack that book open, and, if you tell the story well, it allows them to have empathy for the characters. It's an effective way to get kids thinking about the world around them."   
Maraniss said the issues of fascism and racism are relevant today.
"In my book, I stay in the moment of 1936. I'm not drawing parallels to stuff that's happening today, but as you read the book, I think the readers can draw their own conclusions about that," Maraniss said. 
The 1936 Olympic games contain what many people consider to be uplifting and surprising stories. Some may look to the story of American track star Jesse Owens standing up to Hitler for inspiration on how to stand up for what they believe in. In Maraniss' opinion, however, basketball's journey to the games, while not as famous, may be equally encouraging.
"There have been plenty of wonderful books written about the 1936 Olympics, but you never hear that's where basketball got started," Maraniss said. "And now it's second to soccer in international popularity, so its debut is significant."
Maraniss is also the author of the New York Times bestseller "Strong Inside: Perry Wallace and the Collision of Race and Sports in the South."