QuikTrip is planning to open another Lawrence location on Ninth and Iowa Streets, replacing the Zarco gas station and a local car wash.
This will be QuikTrip's second location in Lawrence with the other location at 23rd Street and Haskell Avenue.
QuikTrip spokesperson Mike Thornbrugh said the space should be finished with construction in August or September 2020.
QuikTrip still needs planning commission approval in order to start construction, according to the City of Lawrence agenda report.
"We're really close to having everything we need to get started for construction," Thornbrugh said.
QuikTrip could cause traffic coming from the right turn section on Ninth and Iowa, according to a traffic impact study. Because of this, the turn section may be used as a driveway into the gas station.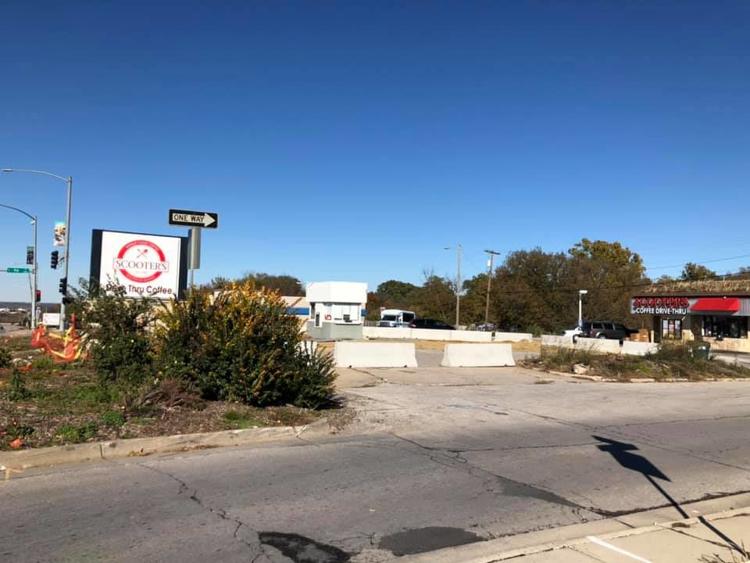 The 4,840 square-feet QuikTrip will have a convenience market and six double-sided fueling pumps where 12 people can fill up simultaneously, Thornbrugh said. The menu will expand and include original items while incorporating different types of fresh food, according to Thornbrugh.
"We are continuing to grow the menu," Thornbrugh said.
The menu features to-go breakfast items, such as breakfast burritos, breakfast scrambles and more. Other popular items are featured on QuikTrip's roller grill. These items include hot dogs, corn dogs, taquitos and other limited-time items. Thornbrugh said the new location aims to have healthier options to add to the menu.
The drive-thru coffee shop, Scooter's Coffee, adjacent to the developing property, will remain in its current location.
Siynatee McQueen, a barista at Scooter's and a KU junior studying psychology, said she isn't worried about the fate of the coffee shop.
"If anything, [the QuikTrip opening] will slightly increase our business or not change it," McQueen said. "I don't necessarily see it as a bad thing."
McQueen said Scooter's has loyal customers who will continue to come back to despite QuikTrip opening because they want good quality coffee.
Thornbrugh said construction of the new QuikTrip will take time because it is being built from the ground up. This QuikTrip will be a Generation 3 store, which includes more room for alcoholic beverages and a drink and ice cream area staffed by baristas, Thornbrugh said.