Mass Underground, a new thrift store dedicated to sharing pop culture and fashion from the '80s and '90s, is set to open in Lawrence early this month at 1109 Massachusetts St. The store's owners, Johnny Cofer and Gypsy Williams-Ratzlaff, will be stocking vintage band tees, collectibles and custom clothing, among other items.
Cofer and Williams-Ratzlaff met in Dallas, where they worked at a tattoo parlor. The two discovered a mutual love for '80s and '90s pop culture and collecting, and they are now engaged. Once Williams-Ratzlaff, originally a Lawrence local, showed him the town, they agreed it was the place to start their business.
"It was an eye-opener," Cofer said. "This town's really cool. There's so much going on. You've got national bands coming in. You've got kids going to school here from all parts of the country — or the world even."
Although Cofer said there's a focus on the '90s within the store, he classifies it as more of a combination of everything. There are items ranging from the late '70s to early 2000s.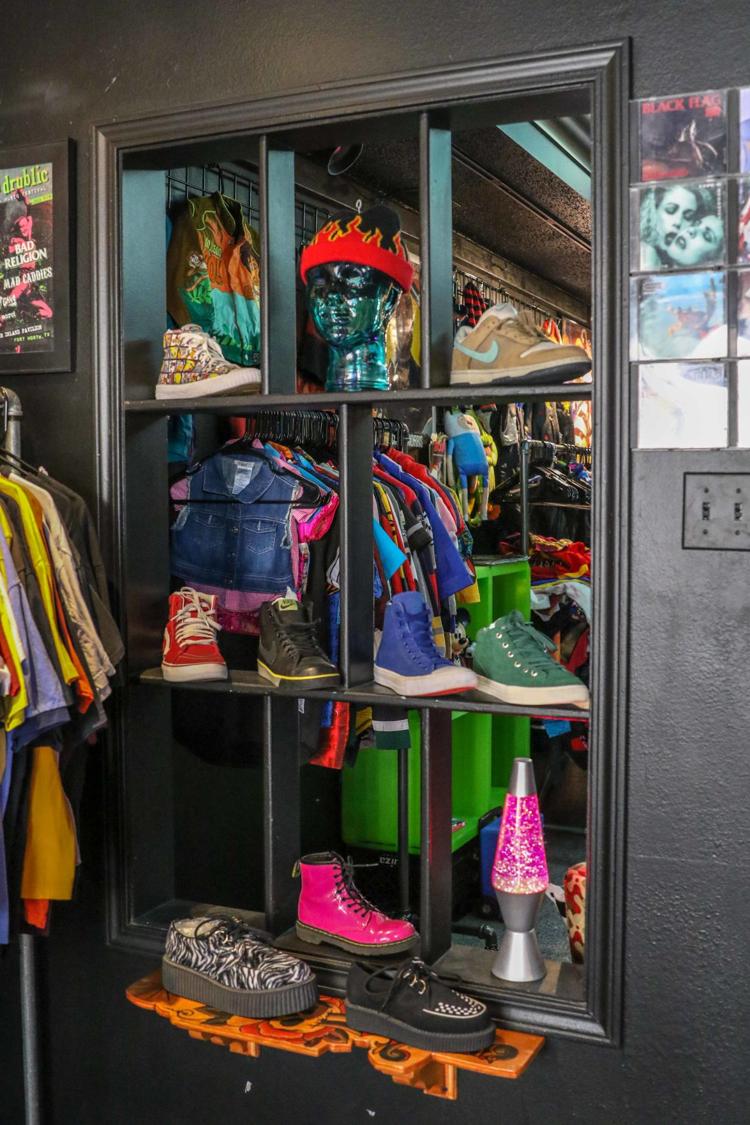 Throughout the store, one can find JNCO jeans, 8 tracks, Adidas shoes, a Pokémon camera, Tommy Hilfiger shirts and jerseys among many other items. The display window captures the vibe of the store with a mannequin in a punk rock outfit that has a "Hey Arnold!" head. 
"I've always been an enthusiast of all parts of pop culture," Cofer said. "I understand everyone's obsessions, whether it's Lizzie McGuire or death metal bands. It's all the same — you're just obsessed with something."
When describing the goal of the design of the store, Cofer mentioned the secret hideout from the "Teenage Mutant Ninja Turtles." He said he wanted to create a space for the underground culture of people that are looking for something like this store. 
This idea became the inspiration for the name of the store, "Mass Underground." Cofer also said there will be TVs playing old movies, events hosted by Mass Underground and performances held on the stage in the back of the store.
"Lawrence is just a very open community. Everyone is so open and kind and complimentary. Everyone is very accepting of things that are different," said Terry Taylor, owner of 1313 Mockingbird Lane Toys and Collectibles. 1313 Mockingbird is another collectibles store in Lawrence that has a focus on merchandise from the '80s to now.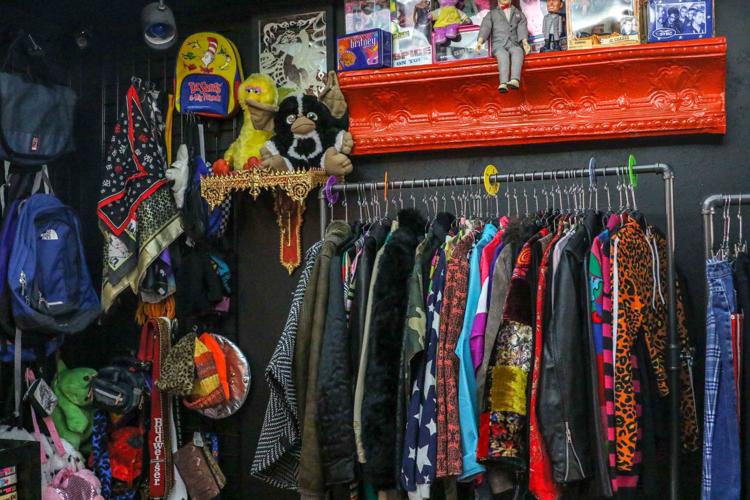 "Mass is pretty much the destination for Lawrence," Taylor said. "I mean, besides Allen Fieldhouse and some of the KU stuff. Everyone comes down here. You can get dinner. You can go buy a record. You can buy some clothes, and you can look for some clothes." 
Both Taylor and Cofer agree that being on Mass Street is being in the heart of Lawrence. Cofer's goal is to bring something new and needed to the community.
"It started out looking for stuff for myself," Cofer said. "But if I find something that's undeniably cool, even if it's just to provide it to someone else, I just have to have it."
Mass Underground will sell both men's and women's clothing in a range of sizes, along with children's clothing complete with a rack of toddler items.
"Everybody wants to dress cool," Cofer said. "Everybody wants to express themselves."
Mass Underground's owners hope to welcome the people of Lawrence to their store with a grand opening celebration early next year. Once the students have returned from winter break, Cofer said they plan to host a celebration with a DJ, food and an after party. Visit Mass Underground's Instagram page for more information on its opening.