Kansas City is the first home to Google's new platform: Google Arts & Culture.
The platform's goal is to digitize and organize collections of art and history, making the world's cultural information available visually to anyone, anywhere. It's mainly focused on specific museums or art partners around the globe, but as they expand through the United States, Google has decided to feature Kansas City as the first full-city project.
The website, titled "Kansas City: Smoke Rings and the Finer Things," is the central hub for the collection. From here, you can access a variety of media including articles about the history of Kansas City, videos spotlighting various personalities around the city, and showcases about local food or art.
The decision was largely based on the location and history. Google already had multiple organizations partnered with the program and decided the centralized location of Kansas City in the U.S. was perfect for a starting point.
The project was in development for about a year, gathering additional partners and organizing their art and content onto an interactive page dedicated to the city for anyone to view and explore.
Simon Delacroix is the U.S. lead for Google Arts & Culture and first visited Kansas City while working on this project.
"We've been welcomed by everyone in this city," Delacroix said. "It's always impressive to see the work from all these connected institutions who complement each other so well."
After the experience that he had working in Kansas City, he hopes that everyone can love what they have in the city and can celebrate it more.
"We want to make sure people in Kansas City can be proud of their city because it has so much to offer," Delacroix said. "I've loved the diversity of experiences in my time here. I could never fully dive into one thing before I was moving onto another. It was a wonderful journey."
With that said, he also wants to reach out to people across the world and show what this smaller city in "flyover country" has to offer.
"We hope to really put Kansas City in people's minds," Delacroix said. "We want to utilize our international platform and audience to let the world know more about this amazing city."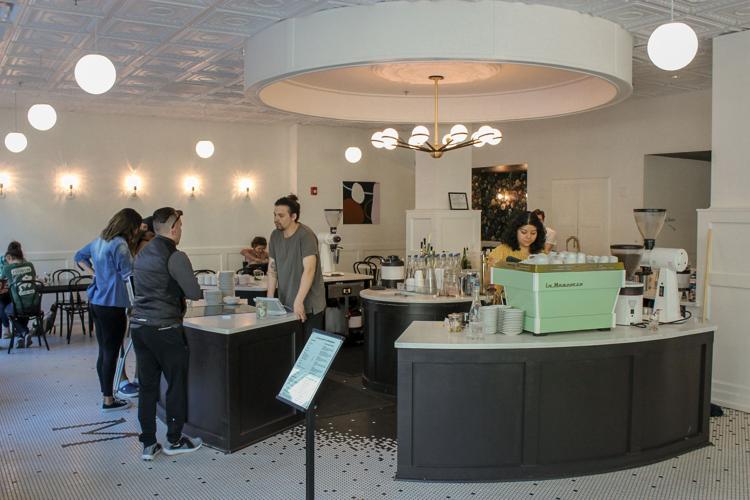 The partners who worked with Google also commented on how fun it has been to work with them and the other partners in sharing their art and history.
"They had a lot of enthusiasm about Kansas City and the surrounding region," said Raymond Doswell, vice president of the Negro Leagues Baseball Museum. "The diversity of partners is amazing and this just puts us on the map even more."
A big part of the project is bringing art into the modern era of technology and allowing people to see art they never would have been able to see before.
"The whole project was taking the technology and mission of Google and applying it directly to arts and culture," said Breeze Richardson, director of marketing and communications at the Kemper Museum of Contemporary Art. "It's really important to have the art and artists of our time be included in the discovery, interpretation, and exploration of today's art through a platform like this."
Giving more accessibility to people outside of these art-rich cities and areas is also another thing the platform offers. This is also expected to help bring in more visitors and tourists to places such as museums showing the art featured on the website.
"There's a real desire to make this art as available to everyone as possible. There are still real geographic boundaries into how accessible coming to a brick and mortar museum might be for many communities across the region," Richardson said. "I hope that upon exploring the works on the platform, this will inspire people to make a visit to the city and see these works with their own eyes."
Despite the full release last month, the project is still in its early phases. There are no current plans to expand to other cities, but they're looking to growing in partners, content and technology, locally. One big piece that is being planned for the near future is using street view technology to allow people to take digital tours of some of these museums and art galleries through virtual reality. This is an expansion of their current augmented reality art viewing through the Google Arts and Culture app.
Google Arts and Culture: Kansas City can be accessed through their website or through their mobile app.