Local music is a big part of the Lawrence arts community, but Matthew Mulnix wants to bring that music past city limits to listeners everywhere with the Lawrence Songwriter Showcase.
The quarterly event features 10 local artists who perform original music to a live audience that will judge who deserves the top prize: a song produced for free by Mulnix to be published on Spotify, as well as other streaming services.
"The artists can be brought to the next level by having a professionally made song rather than a demo or YouTube video," Mulnix said. "With this, the artists can be taken seriously past the city limits."
Mulnix is a local producer who is using this project as an opportunity to learn, as well as help local artists share their music.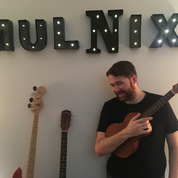 "There's no hierarchy. I try to make it a comfortable environment," Mulnix said. "If they want to achieve something sonically, I'm going to try my hardest to do that. It's a great learning process for me. I'm learning alongside the artists."
Mulnix said he enjoys watching the artists grow in the studio.
"All the artists are humble, never thinking they'll be a recording artist," Mulnix said. "But when they get into the studio and have that ownership over their song, it builds their confidence and they start to believe in themselves that they can turn nothing into something."
One artist who stood out from the first showcase is Victoria Gunderson, who Mulnix compared to Adele in the way her voice carries.
"She was the clear winner," Mulnix said. "She brought the entire audience to silence during her song 'Morning Waffles.'"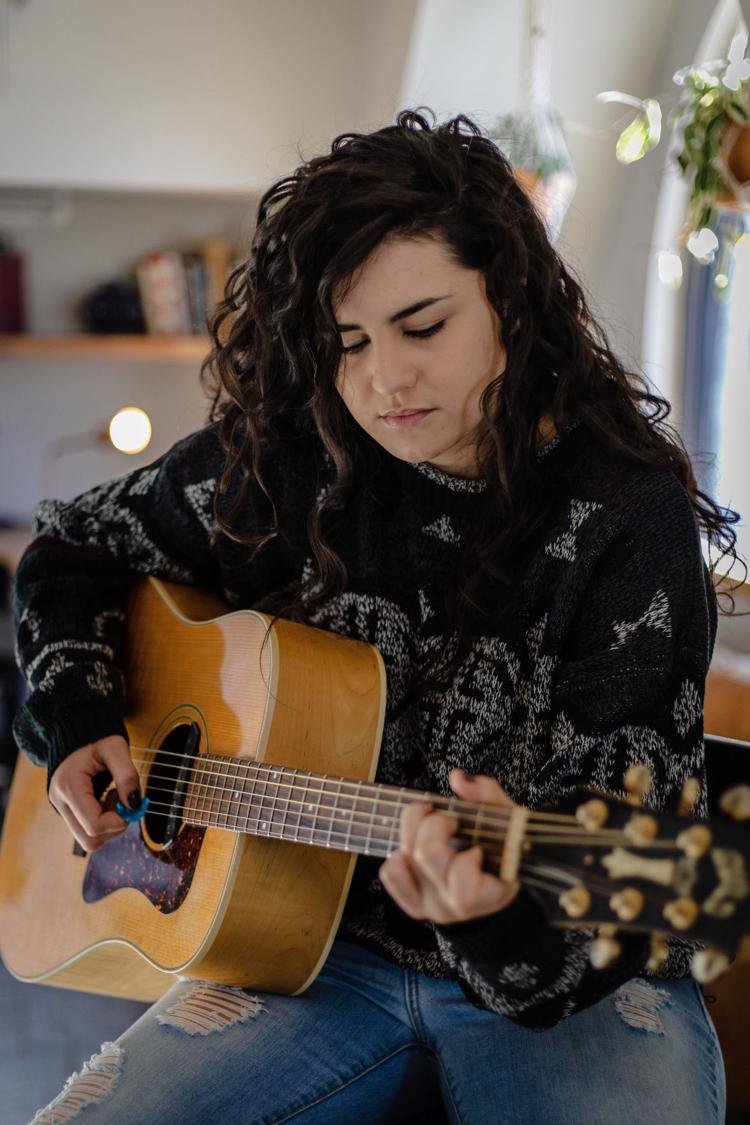 Gunderson originally found out about the showcase while she was performing at an open mic night at Shaun & Sons Artisan Pub & Coffeehouse, where the event is held. She eventually decided to sign up and give it a try.
"It was really full, that was the most full I've ever seen the S&S," Gunderson said. "It was a little nerve-wracking, but it was a lot of fun, and I really enjoyed it. Everyone was really good so it was a cool experience."
As the winner, Gunderson was offered a full production package for her song, which she said was a new experience for her.
"I've always thought about recording and producing my music, but I always felt overwhelmed and didn't know where to start," Gunderson said. "This will be my first song on Spotify, I'm looking forward to it."
As for the future of the event, Mulnix said he is focused on gaining some sponsorship and would like to eventually expand to other cities.
"I think Lawrence is the best harbor for it with the arts community and support here, but we'd love to try a Kansas City or Topeka showcase," Mulnix said. "I would love to also continue to learn more about music production so that I can be on the same level as national artists and continue to help local artists grow their careers."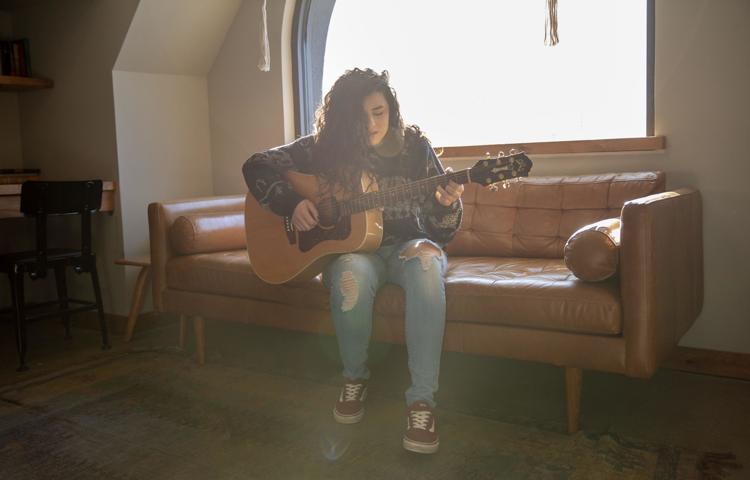 The second showcase will take place at S&S Artisan Pub & Coffeehouse from 7 to 10 p.m. Tuesday, March 5. CDs featuring the winners of the first showcase will also be sold at the event.