Directors often find it difficult to subtly criticize the current state of affairs within their films; however, Spike Lee blatantly displays the message in his newest film, "BlacKkKlansman," that racism is still alive.
"BlacKkKlansman" is produced by Jordan Peele and co-written by University of Kansas film professor Kevin Willmott. The film continues the partnership between Lee and Willmott, the first collaboration being "Chiraq." Inspired by a true story, "BlacKkKlansman" explores Colorado Springs' first black detective, Ron Stallworth (John David Washington). Stallworth infiltrates the Ku Klux Klan via telephone, before teaming up with fellow officer Flip Zimmerman (Adam Driver) to put a white face to Stallworth's voice. Infiltrating "the Organization" further and further, the duo find themselves in direct contact with the Grand Wizard David Duke (Topher Grace) — and part of a terrorist plot, orchestrated by more violent members of the Klan.
One of the more interesting plot points is Stallworth's relationship with his black identity. His first assignment after joining the police force is to go undercover at a civil rights rally. At the rally, he meets a Patrice (Laura Harrier), the president of the black student union at Colorado College. The two start dating. Patrice regularly encourages Stallworth to embrace black liberation. And he does, little by little — even though he sometimes feels like his job is at odds with his heritage.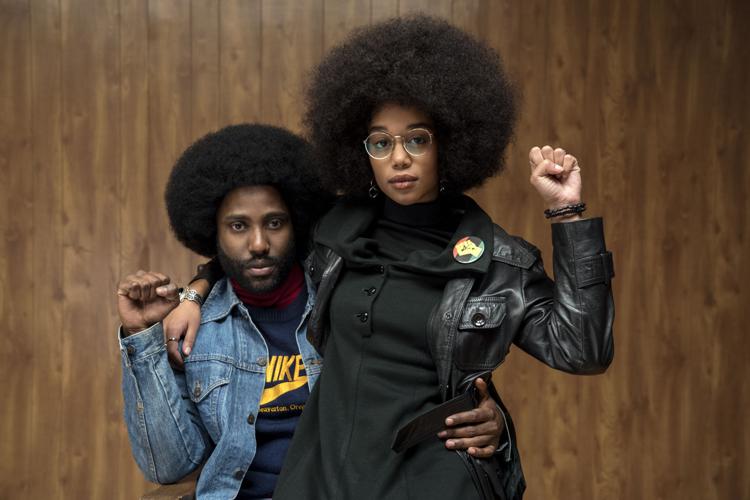 It surprised to me find out that "BlacKkKlansman" is David John Washington's breakout performance, as he looks comfortable on the big screen. His facial expressions sell the performance, from subtly broadcasting Stallworth's suppressed anger, to triumph at every small success in the case. And Stallworth is a difficult role, as the character is based off of a real person, but Washington personifies the character well.
Lee weaves a plethora of unique characters into the world of "BlacKkKlansman." The supporting characters back Washington's phenomenal performance very well. Driver's character shows his own personal struggle with infiltrating the Ku Klux Klan, as he is Jewish. Patrice is a wonderful character addition, opening Stallworth's eyes to his black pride.
The relevance this film holds to the current climate is important. The fourth wall is broken more than once, including one scene in which the cast stares into the camera after making a comment directed to a certain president. However, what is most impressive is the similarities between treatment of minorities in the film, set in the early 1970s, and treatment of minorities in the current day. Lee made both subtle and blatant connections between the two.
"BlacKkKlansman" is well worth the watch, blending humor along with drama, finishing it off with a pinch of realism.