Two composers rescored the music for some classic silent movies and showcased their own stylistic visions during the Charlie Chaplin Silent Film Festival at the University of Kansas on Nov. 4.
Brent Ferguson, a professor from Washburn University, designed the festival in honor of Chaplin's 130th birthday. The festival featured two of Chaplin's early films at Swarthout Recital Hall.
Emma Piazza, a graduate from the University of Kansas studying audio production and sound recording, said this was a great opportunity for her to get her work out to the public while she applies to universities in Nashville and New York.
Piazza said her love of Chaplin came from her mother, and she'd worked on her piece "The Vagabond" for over a year and a half and used KU resources to create it.
"We were asked to do it in the fall of 2018, and I made the outlines [of] what I wanted to do, but I didn't sit down and actually start composing until January," Piazza said. "I composed for over a month and a half, and I sat my friends down over spring break and banged it out there and edited it for two weeks before the premiere in April."
Susana Diaz-Lopez, a student composer from Topeka, studies music theory and composition at Washburn University and also created a score.
Diaz-Lopez said the process started with deciding what mood to express and in what format to create her music.
Many scores from silent films are performed with a live orchestra, but Diaz-Lopez chose to do it electronically because it was more portable.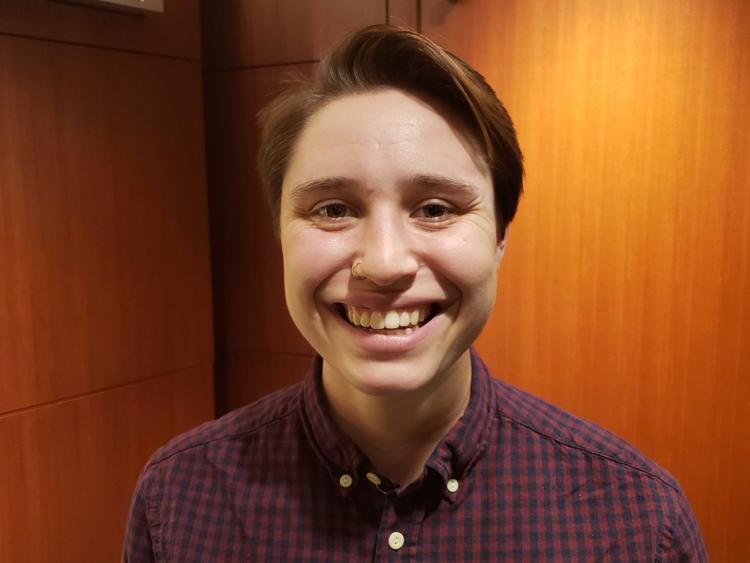 Diaz-Lopez said she has had several of her pieces performed live before. The piece used in the festival was called "loops," a score made of various musical loops that merge different instrument styles from deep bass to classical violin, changing the mood of the scene.
Diaz-Lopez said it takes a lot of time, practice and editing to make the music synchronized with the action on screen. She said she'd spend about five hours a day editing over the course of a year.
"You have to go second by second to change the mood to correspond with the theme," Diaz-Lopez said.
Ferguson said Chaplin's films were fair use and the student composers were free to experiment with their own versions of the film's score. 
"You can take a more stylistic approach," Ferguson said. "Susana takes a departure by adding more genres and Emma takes a more modern approach."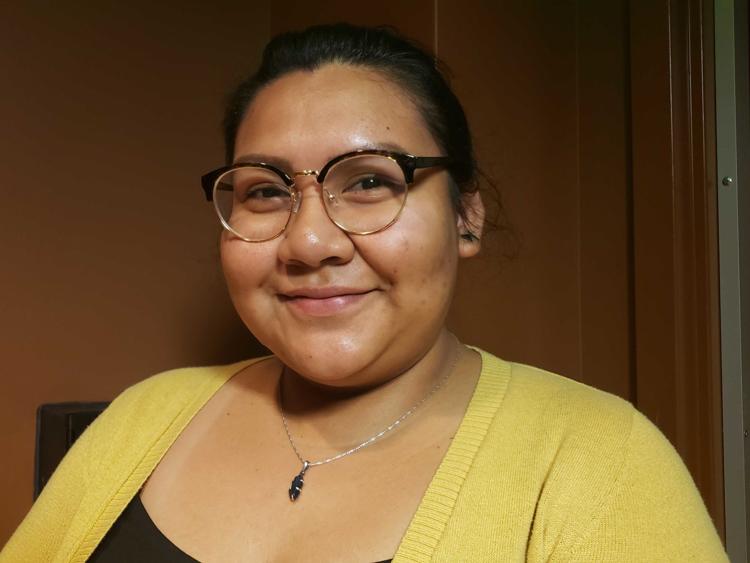 Chaplin starred in many silent movies in the early 1900s. Each of his films typically featured a humorous plot with Chaplin's exaggerated physical comedy. The festival featured two of Chaplin's early films: "The Immigrant" and "The Vagabond."
James Guiraud, a silent film enthusiast, came from Topeka to attend the festival and described why he valued the movie medium.
"It's really interesting to me — to communicate without the ability to speak," Guiraud said. "They have to communicate the emotion before you even know what they're talking about." 
Ferguson said he used to teach a film class at Washburn University and introduced many students to silent film and Chaplin. He said Chaplin's films serve a unique purpose for music students, especially in the realm of audio synchronization. 
Ferguson said timing is important to music composition, and many silent films from that era require the music to go in time with the action on screen, which is a unique test for composers to match. 
"It's a really good exercise for young composers because one of the important things is synchronizing sound to a film," Ferguson said. "When I was a young composer, I did a lot of synchronization, and I wanted to give these composers a chance."