After months of preparation, Sylas and Maddy's Homemade Ice Cream reopened its doors for business in its new location at 1101 Massachusetts St. Wednesday, Jan. 1.
The new corner location is double the size of the old shop, co-owner Cindy England said. It features wider windows that wrap around two entire sides of the building and a basement lounge area that is not yet open to the public. England said the increase in space has "at least tripled" the maximum occupancy of the store from about 20 to 75 people.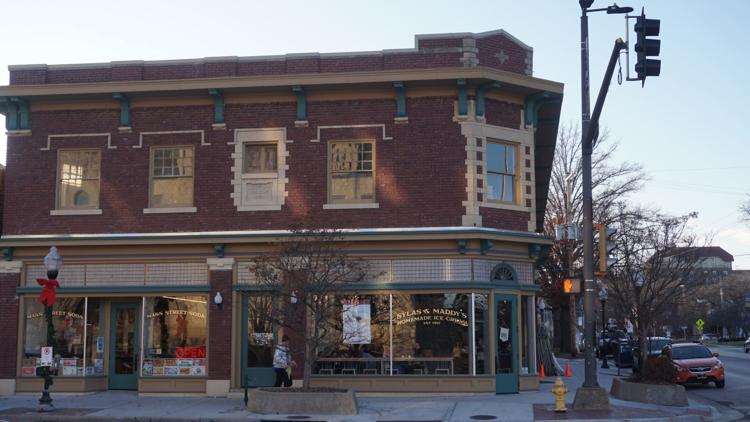 Talk of the move spread around Lawrence in the summer of 2019. An advertisement posted in the window of the 1101 Massachusetts St. location indicated the move would take place in the fall of 2019, but several "roadblocks" resulted in continued delays, manager Kaitlynn Ellis said.
"Our biggest goal was to get in by 2020, which we made by the skin of our teeth," Ellis said. "Things just came together like that right at the end."
Ellis said the building provides the shop with more space and heightened visibility, which she thinks will continue to help the business grow.
"Yesterday we had a lot of foot traffic, but our line is actually going a lot quicker in this location. It's just very streamlined," Ellis said the day after the reopening.
England said the store served between 500 and 600 customers on its first day in the new building, which greatly surpassed the staff's expectations.
Emma Jensen, a University of Kansas senior from Kansas City, Kansas, said the new building is what attracted her and two friends into the store on Jan. 2, a day after the reopening.
"I was driving into Lawrence today, and I drove past this," Jensen said. "We would not be here right now if it weren't for me seeing people in here and being like, 'Oh, that looks fun.' We hadn't been here in a while."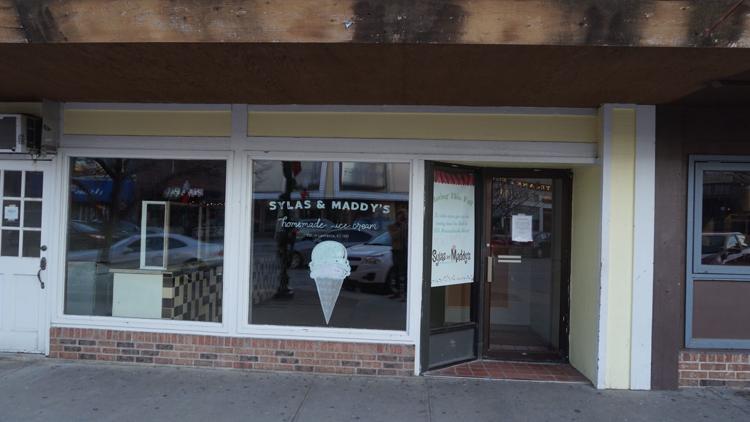 Connor Hodes, a KU senior from Kansas City, Missouri, is one of Jensen's friends who came in with her on that same visit. She said it was only her second time coming into the store, but the new location makes it more likely for her to come back. 
"I mean, the old place — there were lines out the door," Hodes said. "They both capture the vibe in different ways, but I think this [location] is more accommodating for the crowd that they'll have."
Sylas and Maddy's will host its official grand reopening Sunday, Jan. 26, at which point the basement will be open to customers for seating.