There are a multitude of places around Lawrence where you can get high quality haircuts, but there's only one as historical as Amyx Barber Shop.
Originally founded in 1908, the shop was then bought by the Amyx family in the 1940s. The family has kept the shop running to this day.
What sets Amyx Barbers apart from its competition is its focus on creating relationships with its clients and maintaining a welcoming environment.
"I really enjoy the people and all the stories I've been able to hear over the years. Just being a part of my customers lives," current owner Mike Amyx said. "I take great pride in helping people look the best that they can."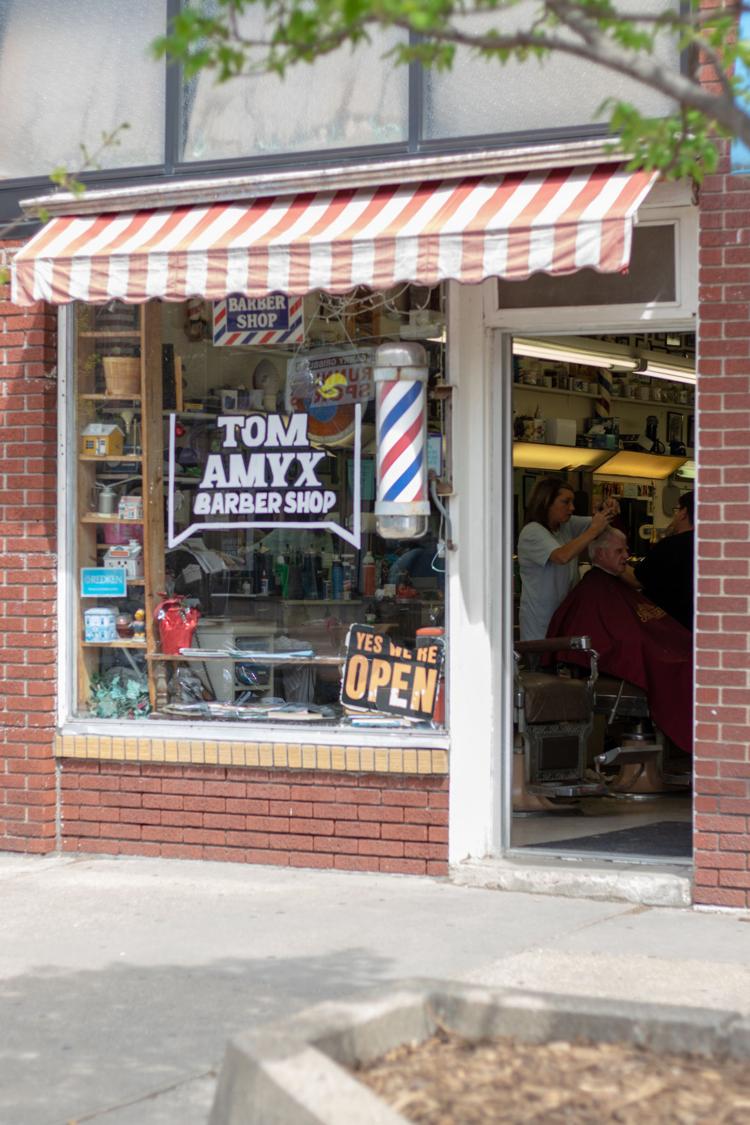 The shop is split into two parts with the north half run by Malcolm Miller. Miller has been working at the shop since he was in high school. He said meeting customers is the best part of the job.
"We get to interact with people on such a unique and special level," Miller said. "We get to be an integral part of people's lives."
With Lawrence being a prominent college town, students make up a large part of the shop's clientele. Part of what comes with that is the barbers being able to watch these students grow through their time studying at the University, right up until graduation.
"We have had a lot of students over the years. Graduation day is a very exciting day for the young person who is graduating, but it's also kind of a sad time for us," Amyx said. "We've watched a lot of these kids come a long way from the first day that we met. We've grown accustomed to it, but it's still tough giving that one last haircut."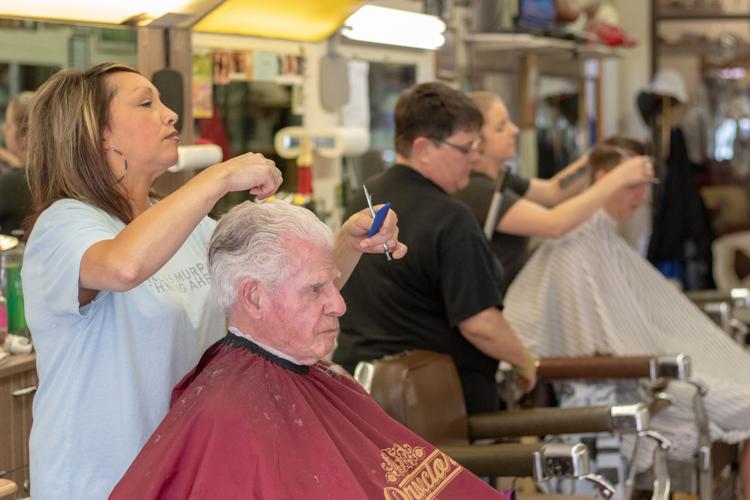 Amyx said their mission is to give the best haircut they can, for the lowest price. With that said, they're proud they were able to be named the best place in town for a fresh new haircut.
"It's a huge honor to have. The student body recognizing what we do really is a special thing for us," Amyx said. "That kind of recognition goes a long way, and it makes us all feel good that we're achieving those goals that we set out to do."
Amyx plans to keep establishing itself as the go-to barber shop in Lawrence. For now, they'll keep doing what they're doing and make sure their customers keep coming back for more.
"It's a privilege being able to serve the people who come into our shop, and we take that very seriously," Amyx said. "I want people to feel like it's a comfortable place that they can always come back to."