Nerves are racing, smiles are painted, hearts are pounding. Sylas & Maddy's is the place to be for a first date.
Not only does the cold interior impede the nervous sweating, but the over 70 sweet and savory flavors can make any two individuals happy.
The Lawrence store opened in 1997, quickly gaining enough popularity to open a second shop in Olathe in 1999. The vibe of the restaurant is very similar to a classic ice cream shop, adding in a homey feel.
"It's a really cute local place," said Maddy Bailey, assistant manager at Sylas and Maddy's. "We try to keep it real old-school in here, so that makes it a nice place to go on a date."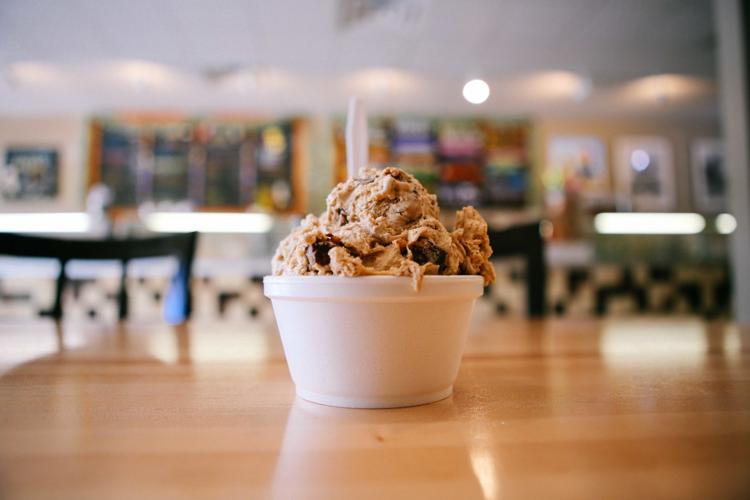 Sylas & Maddy's offers homemade waffle bowls and cones made fresh during the employees' opening checklist. However, sugar and cake cones are also options. If you are really trying to impress your date, a chocolate dipped cone will show your wild side.
The ice cream shop was voted best place for a first date, but the title directly contradicts last year's title of "Best Place to get Ice Cream after a Breakup."
"We're there for the whole thing," Bailey said.
It may be hard to see those first date couples while mourning over lost love, but two is the perfect amount for certain nights at Sylas & Maddy's.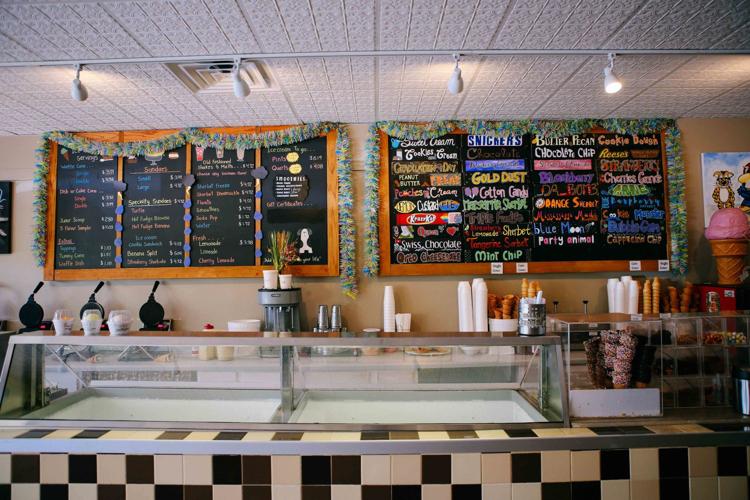 "Tuesday's BOGO with a college ID, which is top notch, makes for a really cheap date spot," said Josh Philoon, a senior from Wilmette, Illinois.
The location of the shop is a plus for those who don't prefer sitting during their dates.
"You can grab a cone and walk down mass during the warm weather and hang out at South Park," Philoon said.
The lines almost always stretch out the door, but Sylas & Maddy's offers several booths and tables for seating.
"You can tell because they end up sitting at the booths for a really long time, like over an hour," Bailey said. "Their ice cream will be long gone, but they'll still be chatting and we'll be like, 'that's a first date.'"