Ten men — representing 10 charities based in Lawrence — will channel their inner diva this Saturday, Jan. 25, at the Transformations Charity Gala in an attempt to win $10,000 for a charity of their choice. 
At the gala, which will take place at Liberty Hall at 644 Massachusetts St., contestants will adopt a unique drag queen persona and compete in a pageant where they will display their talents and answer questions about why their chosen charity deserves the prize money. This year's contestants will wear a gown that goes along with the '80s theme of this year's gala.
The director and producer of the gala, Brandon Eisman, said this is the ninth year for Transformations and the third year of "transforming men" — the previous six years 'transformed' women.
Eisman said the event's $40 general admission tickets sold out within four days and the $350 VIP tickets, which each reserve a table for four people, sold out within 90 seconds. Event organizers sold a total of 590 tickets.
John Connolly, a graduate academic adviser at the University of Kansas, said he's been attending the event for the last seven or eight years, but this will be his first time performing. Connolly is the president of the board at the Willow Domestic Violence Center, the organization for which he said he hopes to win the prize money.
The contestants have each been paired with a professional drag queen to help them develop their look and attire. Connolly was paired with Luna Flare who frequently performs in the Kansas City area. 
"They go through the process of transforming their body through adding hips and breasts, and obviously wigs and nails and makeup, eyelashes, etc. to basically turn into a drag queen," Eisman said.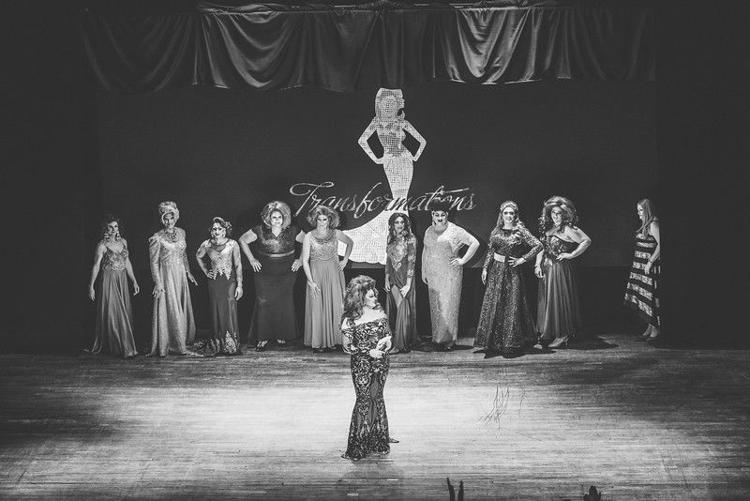 In addition to helping them with their outfit, they also get help developing their routine which Connolly said he's been practicing two to three times a week for the last several weeks.
"There's a lot of dancing movements and practicing your lip synching," Connolly said.
The drag name Connolly chose is Willow Meana — a play on the name of his charity and a modeling agency named Wilhelmina Models.
Eisman said he's glad lesser-known local charities and nonprofits are getting awareness with the audience through this event.
"You might not know about Rainbow Kids & Families or you might not know about Let's Talk," Eisman said. "If we can bring a little light to or a little bit more information to those charities that a lot of people don't know about then I think we're doing our job."
Doors open at Liberty Hall at 6 p.m. for happy hour an hour before the show begins at 7 p.m.