The UDK staff has selected the best albums of 2019. From Billie Eilish to Solange, here are nine of the best albums out so far this year: 
1. "Igor" by Tyler, the Creator 
In Tyler, the Creator's best project to date, "Igor" proves that he's more than your average hip-hop artist. He tells the emotional tale of his journey through a new relationship, from beginning to end. Between his masterful mixing of sound and lyrics, there's not a single moment where you aren't encapsulated by what you're listening to.
— Wyatt Hall | @thewyatthall15
2. "Bandana" by Freddie Gibbs and Madlib 
Freddie Gibbs and Madlib unite to create this year's best rap album. Gibbs' gritty lyricism and Madlib's innovative and perfectly-paced production is a hip-hop match made in heaven by providing a limitless tale of what a rapper and producer duo can create. "Bandana" is a philosophically introspective record on which Gibbs' street sense shines as he reflects on painful experiences throughout his life. 
— DeAsia Paige | @deasia_paige
3. "Ventura" by Anderson .Paak 
Lush and lavish in every sense of the word in his album, Anderson .Paak delivers soulful and beautiful production in Ventura. His raspy and jazzy voice create a perfect foil to the sound of the album. To top it off, .Paak gives excellent social commentary on the black balling of Colin Kaepernick on the track "King James." André 3000 and Smokey Robinson are just some of the incredible features that add to an already incredible album. 
— Carlos Peterson | @CarlosWritesKU 
4. "Norman F---ing Rockwell!" by Lana Del Rey
Lana Del Rey is back at it with her emotional crooning with "Norman F---ing Rockwell!," but this time around, her album is less "sad boi hours" and more "oh my God, I beat my depression." This is her sixth studio album, coming up on the heels of "Lust for Life," which I'm still listening to today, to be honest, and each coming album is always a little bit more optimistic. In "The Next Best American Record," Del Rey breaks free of pressure and goes with the flow, partying to "whatever's on tonight." Good advice, Lana.
— Sarah Wright | @swrightUDK
5. "The Lost Boy" by YBN Cordae 
YBN Cordae is a breath of fresh air in a crowded hip hop community, as heard in his debut album "The Lost Boy." As a whole, the album shows the versatility of the North Carolinian rapper. "RNP" enlists Anderson .Paak to bring in a funky vibe, while "Broke as F---" waits to take the listener on a lyrical journey. The production of the album is upper-tier, taking it slow or fast, depending on the subject matter. If Cordae is not on the XXL 2020 Freshman list, it's a crime.
— Josh McQuade | @JoshMcQuadeUDK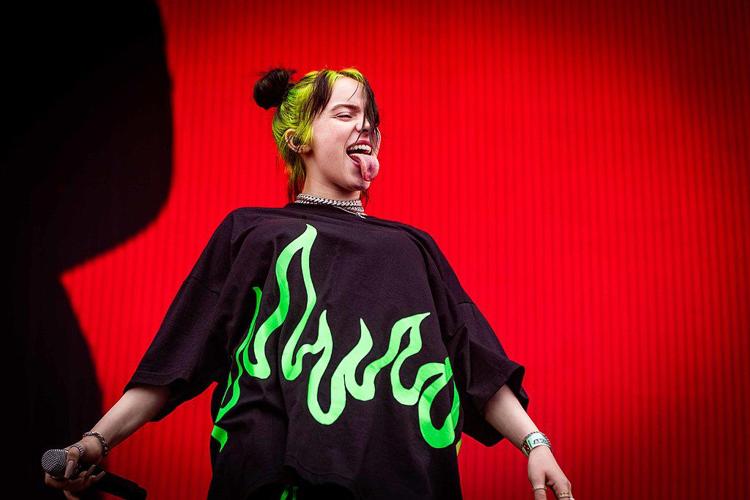 6. "When We All Fall Asleep, Where Do We Go?" by Billie Eilish 
No, Billie Eilish is not just for teenagers who think they're edgy. The rising star did something different with this album, and it worked. Eilish stays on brand with her creepy vibe, using distortion, bass and slow beats. Songs such as "I Love You" and "When the Party's Over" show the singer's raw emotions, displaying a good level of maturity in her music. Also, she samples "The Office," so how could you not respect this album?
— Josh McQuade | @JoshMcQuadeUDK
7. "Cuz I Love You" by Lizzo 
Rapper, singer and queen of us all, Lizzo's major label debut "Cuz I Love You" will empower you and make you want to dance. The creative, poppy lyrics will give you a reason to sing in the shower, and its topics, which range from self-love to body positivity to boys, know exactly how you feel. While the album features breakout hits like "Juice" and "Truth Hurts," it holds strength with songs like "Soulmate" and "Tempo." This is not an album to miss.
— Katie Counts | @CountsKatie752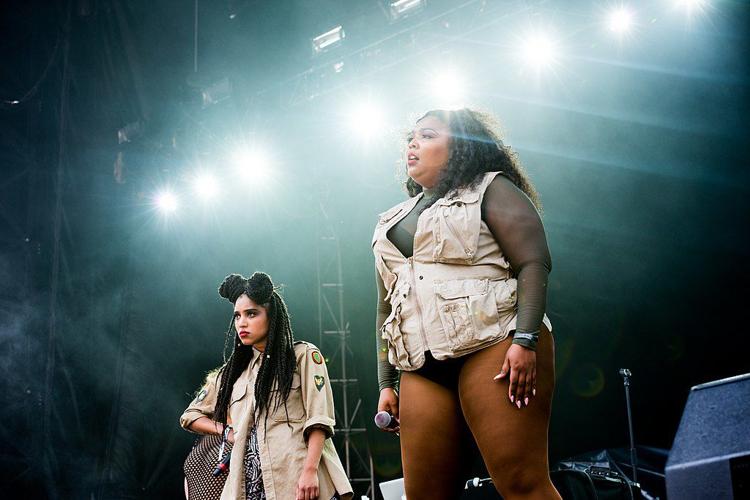 8. "Crash Talk" by ScHoolboy Q 
This album freakin' slaps. It's a mix of mainstream appeal with features from 21 Savage, Kid Cudi and Lil Baby. Also, this album is a change of pace for California rapper ScHoolBoy Q, as he focuses less on gang life and partying and more on his place in the rap game. But, in popular hits such as "Floating" and "5200," ScHoolBoy Q returns to his old ways with some hard hitting trap beats and aggressive rhymes.
— Jakob Katzenberg | @KatzWriteSports
9. "When I Get Home" by Solange 
In her follow-up to her critically-acclaimed album "A Seat at the Table," Solange explores the concept of belonging. "When I Get Home" is a genre-bending, meditative experience that's more interested in evoking visceral emotions for listeners than following the traditional song structure. At its core, the album's multidisciplinary aesthetic forces listeners to interrogate their own constructions of home as Solange firmly asserts her devotion to her own, creating one of the most thought-provokingly moving albums of the year.
— DeAsia Paige | @deasia_paige